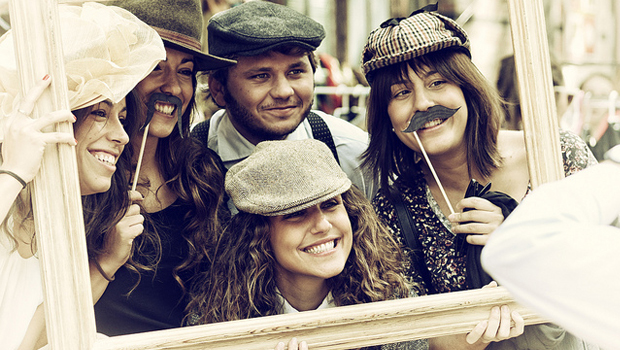 ---
I make a lot of mistakes when it comes to friendship.
In fact, there are times when I am ready to give up on it all together. I get hurt. I hurt others. Friendships are a mess. Friendships are hard; it takes intentionality. It isn't just about being friends with someone on Facebook, it is about really getting to know someone; it is about love and forgiveness, patience and perseverance, communication and a listening ear.
Friendship comes with a cost. Friendship will hurt, but it's worth it.
I am sometimes afraid to really commit to be someone's friend, because I know I might hurt that person myself or they might hurt me. It's happened before and I don't want it to happen again.
At times I want to build a wall around myself and protect myself from hurt and pain, mistakes and failures. Yet that is not what Christ did to me. Jesus loved me when I was still His enemy. He stands by me when I forsake Him. I am never completely loyal, yet He is always loyal and I have done nothing to deserve it. I have hurt Him over and over again, yet He forgives me each time, picks me back up, and loves me just the same.
Christ is my friend no matter what I do, so can I not be willing to love another, to be a friend to another, just as Christ has loved me? Christ has poured out His love on me in abundance so that I can pour it out on to others.
And that is why I am willing to jump into the stormy waters of friendship.
The quickest way to hurt someone or to be hurt by someone is to not communicate when you have a misunderstanding. And that is the hardest thing for me. I don't communicate. I get hurt, because I misunderstand and then I never talk to the person that hurt me.
Yet in the end, not communicating will always hurt both you and the other person. Waiting to communicate harvests bitterness and bitterness only hurts both yourself and the other, but communication reaps repentance and forgiveness.
Don't assume your friend meant to hurt you and never talk again, but go and talk to the friend and tell how you have been hurt. More than likely it was all a misunderstanding and a true friend will always love, repent, and forgive.
Friendships hurt because we can make mistakes and misunderstand, but learn to communicate, to love, and to forgive just as Christ has loved and forgiven you.
Friendships can't grow without intentionality. If you aren't intentional in getting to know someone, you never will know them. If you are not willing to get into their messy life; to love them just the way they are; to bear each other's burdens; than you will never really know that person.
Friendships hurt because it means intentionally throwing yourself into someone else's messy life. It hurts to watch someone else hurt, yet it's worth it. Friendships are hard work. It's not easy to love unconditionally, yet it's worth it.
Christ loved me first, so that I can love others, and loving others like Christ loves me is worth it.
It comes with a cost; it is hard and painful. We are human and will make mistakes, but it is worth it to love like Christ loves and to join hands with one another in friendship and in love.
What lessons have you learned about friendship?
---
Share Your Thoughts in the Comment Section!

There are currently 8 Comment(s)
---
Photo courtesy of Armando G Alonso and Flickr Creative Commons.
---