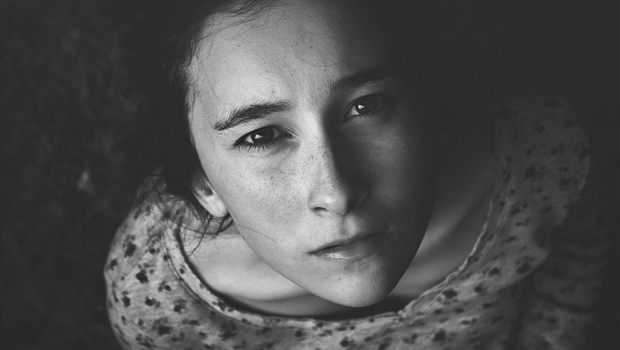 ---
"Do hard things!" they said. "It'll be good!" they said. "We were made for it!" they said.
"But I'm just a teenager!" you say. "I have nothing to offer!" you say. "My life is boring; there's nothing I can do!" you say.
If you have read Brett and Alex's book, Do Hard Things, you probably realized how important it is for young people to do hard things and how meaningful life becomes when lived one hundred percent.
But if you are like me, you probably also became discouraged with your average life. Yes, you want to do great things for God! Yes, you want to live life to the fullest! No, you don't want to waste your teenage years! But where do you begin? How do you start? How can an average teenager from an average family in an average community start doing hard things?
I have a few ideas — six, actually — but first I'd like to clarify two things:
You are not an average teenager. You are unique with desires, gifts, and experience unmatched by anyone else on this planet. God created you and, although a traitor—The Flesh—wants to distract you, your core desires reflect what God made you for: Good Works. That is God's will for your life: to do Good Works.
If you listen to Brett long enough, you soon realize that "Do Hard Things" was their way of saying "Do Good Works." Good works are almost always hard.
So, without further ado, here are six hard things teenagers can do — right now.
1. Use Your Words to Create (Good Stuff)
Did you know that you are a creator? All of us are. We were made to create because we were made in the image of God and He's a creator.
Do you know His primary method for creating?
His words.
Made in His image, we too, create things — for good or ill — with our words.
This is an excellent place to start, in our journey to doing hard things. Anyone can do it, everyone should do, and we can start right here, right now, in our own homes.
No matter what you do or where you go in life, your words and the attitude with which you speak them will determine whether people enjoy or hate being around you.
Here are a few old tricks to help us create good stuff with our words:
Speak ten encouraging words for every critical word you speak. The point is not to say ten nice things before saying what you really want to say. The point is to develop a lifestyle (habits) of encouraging everyone around you.
Next time you think of something critical to say, stop and say something positive and encouraging instead. This is hard, but if your critique is worth saying, you will have another chance. Later. Furthermore, they will be able to receive it easier if they know you believe in and love them.
Pray blessings over people. Through prayer, speak encouraging words into their hearts. Words are powerful. In fact, Jesus said that our words are so powerful that even if two of us agree concerning anything, it will be done by our Father in heaven. A vast majority of personal spiritual warfare can be narrowed down to a few lies a person believes about themselves or God. Your words spoken either directly to someone or through prayer over them can cut away those lies like a knife. You can remind them of truth and their true identity in Christ and how the Father views His children.
2. Start Something (like a business or a ministry)
Start a kid's club! All you need is a couple Bible stories, a few songs, some snacks, and the ability to have fun. You can meet just about anywhere: the clubs I help with meet at a public park. Seriously, if you have fun and love them, the kids will never forget it.
Start a youtube channel! What do you have to lose? If you have a story to share, a joke to tell, or just like making videos, why not give it a try? It's free guys, youtube is free: What could possibly go wrong?
Start a business! As I thought about this, I realized that I personally know (or have friends who know) quite a few young people who started their own businesses or business-like ministries. To give an idea of what you can do, I'm going to list and link a few. Check them out, be inspired, and maybe make a few purchases while you are at it!
Knit's Etc. was started by my sister-in-law Teresa (under 25) and passed off to my 21-year-old sister Kristi, when Teresa moved over seas. Kristi buys quality fabric for cheap in L.A.'s fashion district and retails it online to people in the east. You can check it out for yourself.
My other sister-in-law, Krista, bakes bread and sells them to cafe's and grocery stores.
Andrew started a successful landscaping business in The Middle of Nowhere, Canada. It isn't necessarily that he is passionate about leveling lawns and trimming trees; he simply needed a job, saw the opportunity and need in the community, and took action. This is what he says about it: "I'm a believer in doing whatever I have an opportunity for, and if it's not in God's plan for my life, I'm sure he can take care of closing the door." This business has funded his passion of photography, through Destination Infinity, which has taken him around the world — seriously, he's been to more places than I can count.
But if Andrew's not trimming trees or taking pictures of them, he might be brainstorming innovative business strategies with a social impact. This, he is launching a clothing brand. A clothing brand, people. The great thing about the new brand, Bridge, is that he and his fellow designers will each pick a charity or cause they are passionate about and donate a percentage of the profits earned by their signature lines.
RaVonne has a gorgeous selection of original cards based on her own photography which she sells through her business Artistic Moments. She lives in Thailand, where it's hard for young people to find work. Get creative by merging what you love and what people want with what you need.
The Vibrant Girl (formerly the Girlfriend Gazette) by Monica and the Daughters of Promise by Rachel are two magazines for ladies (subscribe!). Monica is my age, but while I was playing with legos, she was creating magazines. She started with a small, print-out gazette for her friends; Rachel started with email newsletters. You don't have to start out huge or flashy: just start.
Reagan recently launched Bronze Bow Media. The dude liked making videos; now he does it full-time. He still doesn't know where all it will go, but at least he's going.
Jared is a whiz with computers. He's not a geek, he just enjoys computers. It is one of the ways he can support himself while having time and flexibility to pursue ministry and his family.
Ryan and Rebecca love each other and coffee so they started R&R Roasters. Although they are older than 25, this is definitely the type of thing any young person who appreciates coffee (and free trade) could start doing and even making money through. All you need is some good green coffee beans and a Poppery popcorn popper (google it). Check out R&R to see what quality coffee tastes like. I have had some and it tastes wonderful!
There are many more I could tell about including photographers, singers (quartets, bands), and artists.
You know what is awesome about all of these entrepreneurs? They are tapping into the unique gifts, interests, and opportunities directly in front of them! You can too!
3. Live Life with Whimsy
This is one from Bob Goff who talks a lot about it in his book, Love Does.
First, read the book.
Second, realize how much God loves you and what lengths He goes to express His love.
Then, live and love like that — like God does.
Love extravagantly. Celebrate exuberantly. Mourn deeply. Sing loudly — I mean, really loudly. Laugh, cackle, and giggle like nobody's watching.
Learn an instrument and get your friends together to make music—even if it sounds like a crying dinosaur. You'll get better.
Hopefully.
And when you fail or embarrass yourself, first have a good cry. Then laugh about it with your friends. Because it is funny. Life is funny. You're funny.
4. Share your testimony in front of a group of people
Because your story is worth sharing. Besides, it is not your story, it's a Jesus story. A story is something you are born with: it is both a precious gift and a weapon against the enemy. Stories bring joy, depth, and connection to life. They can inspire and motivate incredible change into our lives and the world. Share your story, you never know how God might use you.
5. Find a mentor and share honestly
Someone older and more mature (of the same gender) and allow them to speak into your life. It doesn't have to be official or even regular. It just needs to happen.
Be painfully honest with them about your life and struggles. Transparency is the first step toward freedom. There is nothing more freeing and empowering than being fully known yet still fully loved. But it is hard. But that's okay.
6. Find a significantly younger person or two and invite them to hang-out with you
Honestly, there are few things more worth your time.
---
Well, those are some of my ideas. What about you? What hard things have you done (or are planning to do) as a teenager? What would you add to my list?
---
Share Your Thoughts in the Comment Section!

There are currently __ Comment(s)
---
Photo courtesy of MartinaK15 and Flickr Creative Commons.
---