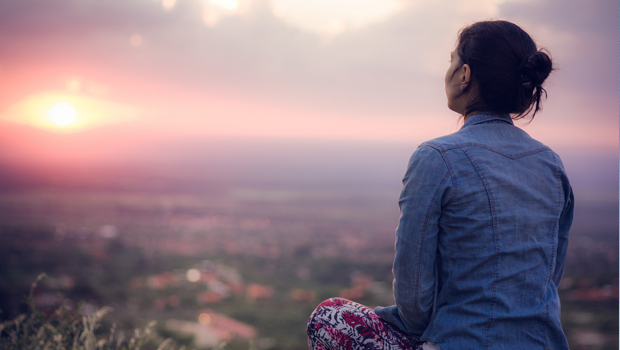 ---
Last Sunday, I was sitting by myself after church and observing the people around me.
I found that I could look at almost each person and find something that I knew about them — the part of themselves that they displayed the most, something that defined them.
Some of my friends stood in a circle and I instantly picked out the popular girl who quickly became everyone's best friend. I noticed the gentlemanly guy who loved playing football. There was the talkative girl obsessed with music, and the twice-as-talkative kid who made everyone laugh. I saw that one super-spiritual guy who inspired people with every word coming from his mouth, and the nearly-always-silent girl with the rough past.
Then I realized — each of those people had a definition of me, too. Who was I to them?
Was I the encourager of the group? The one who's always there for you? The prayer warrior? The quiet girl who always sits by herself deep in thought?
I know who I want to be, and to be honest, I don't really care about what people think of me. Well, not obsessively much, anyway. But does my group of peers' definition of who I am match up to God's definition of who I should be?
"Therefore be imitators of God, as beloved children" (Ephesians 5:1).
"Be very careful, then, how you live — not as unwise but as wise" (Ephesians 5:15).
"Therefore do not be foolish, but understand what the will of the Lord is" (Ephesians 5:17).
I don't want to be seen as the quiet girl who's too shy to talk to strangers. I don't want to be defined by my love of Lord of the Rings or Doctor Who. And I don't want to be the person who listens to the powerful sermons and reads the encouraging blog posts and does nothing but nod enthusiastically.
I want to be the person who stands up. The one who jumps in head first, the girl who isn't afraid to pray for others in public and share her deep thoughts online.
The kind of Christian who isn't ashamed to sing loud and dance proud before my King.
"Put off your old self, which belongs to your former manner of life and is corrupt through deceitful desires, and to be renewed in the spirit of your minds, and to put on the new self, created after the likeness of God in true righteousness and holiness." — Ephesians 4:22-24
And don't take me wrong, I am in no way saying that you should change your personality to fit the "perfect Christian" mold.
But which side of you do your friends and family see more often: The youth excited for the Lord, or the kid who loves [insert other things you spend your time on]? Which side do you think the world sees?
Would strangers see you helping serve at the neighborhood picnic? Would they notice you being respectful to your parents and elders, and acting with maturity? Would God see a cheerful heart or a complaining one while you're doing these things?
Even online, everyone has opinions of each other. I hope this doesn't sound weird, but I've already got perspectives of most of you on this site! (All good things, I promise.)
Don't hide the thoughts and prayers God puts on your heart. Don't think, "I want to pray for this person, but how awkward would that be?" Live your life in the open, and be impulsive when God speaks to you.
I'm fine with being known as a bookworm, cat fanatic, and swimmer, as long as those things are only a small part of my self-image. Because I want my identity to be built on and always relate back to Christ.
Are you nodding enthusiastically right now? Don't just leave an inspiring comment and walk away. Go do something about it and build your definition on God.
---
Share Your Thoughts in the Comment Section!

There are currently 9 Comment(s)
---
Photo courtesy of Chris Ford and Flickr Creative Commons.
---