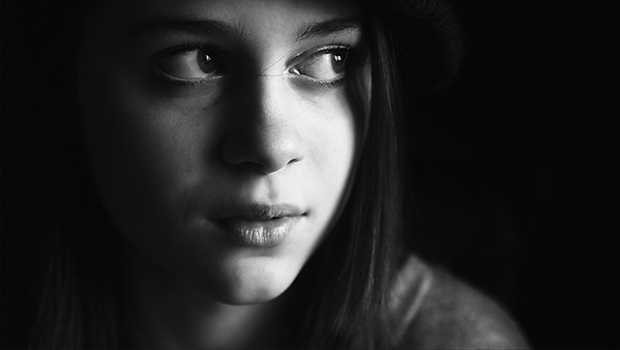 ---
All of us have things that we're insecure about. For most of us, a big portion of those elements are physical — our height or hair or weight or teeth or ears or feet or fingers. But we also can feel insecure in our communication or our intellectual capacity or how we perform a task.
Insecurity is like this gall-embittered drink we all taste in our teen years. Almost all of us inevitably reach a point where we decide that we are unhappy with who we are or what we do.
What exactly is insecurity? It could be defined as an emotional instability and feeling of inferiority and/or a lack of confidence.
There's the dictionary definition. You are probably well aware of it. But what does insecurity do?
It wrecks havoc on our self-concept. It colors our perceptions of others. It messes with our emotions. It makes us doubt our identity in Christ. It feeds us lies. It makes us lash out at others. It makes us judgmental. It makes us angry. It is parasitic, widespread, infectious, vile, icky, and sinful.
Insecurity is the monster in our closets. We all deal with it. We all hate it. How do we get rid of it? Here are three ways.
1. Take your eyes off yourself.
Speaking from experience, I find myself most insecure when I am most obsessed with myself. I want to look perfect and ace every paper and get an amazing GPA and suddenly I am monitoring myself so closely that I find inferiority in places I never thought I would.
My insecurity is wrapped up in my pride. I only feel inferior because I am idolizing myself, trusting myself, and craving praise. I'm not striving to do my best, to do my most careful work for God's glory. I'm working for my own glory.
It's all about doing what makes me look good. When we give glory to something, we worship it. My insecurity comes from my idolatry.
I'm insecure because I glorify the god of Me.
2. Take your eyes off everybody else.
But often when my eyes go off of me, they go to others around me because I need a standard by which I can judge myself. If I want to foster insecurity and feed inferiority, I need to play the comparison game. And so my eyes go to everybody else.
"She is so much skinnier and prettier than me."
"Why did he get an A when I didn't?"
"Everybody loves her better."
"I feel left out. I'm worthless"
I have a confession: I am a people pleaser.
I put my worth and my identity in the hands of those around me. I want people to love me and when they don't, I feel insecure. When others are better than me, I feel devalued.
So I have to call it quits on the comparison game. I am an individual, unique and different from everybody else, with strengths and foibles and flaws. Only can I have a secure, accurate perception of my identity when I stop measuring myself against everybody else.
3. Turn your eyes upon Jesus.
Ultimately, "look full in His wonderful face." Throw inspirational quotes out the window. Pinterest is a remedy for only so much. Find your worth, your value, your confidence in Christ. Get rid of insecurity by taking your eyes off of yourself and others and fixate them on the only wholly worthy, perfect object: Jesus.
"Therefore God has highly exalted him and bestowed on him the name that is above every name, so that at the name of Jesus every knee should bow, in heaven and on earth and under the earth, and every tongue confess that Jesus Christ is Lord, to the glory of God the Father." — Philippians 2:9-11
Look to His Word for forgiveness, solace, hope, and strength. Read Psalm 139 and Romans 8 and Proverbs 16:18 and 1 John 2:16.
We only have any worth because we are made in the image of God. This should greatly humble us and prompt us to abandon insecurity in the assurance of our identity in Christ.
Soul, keep your eyes on Jesus.
"O soul, are you weary and troubled?
No light in the darkness you see?
There's light for a look at the Savior,
And life more abundant and free!"
— Helen Lemmel, "Turn Your Eyes Upon Jesus"
---
Share Your Thoughts in the Comment Section!

There are currently __ Comment(s)
---
Photo courtesy of Gioia De Antoniis and Flickr Creative Commons.
---