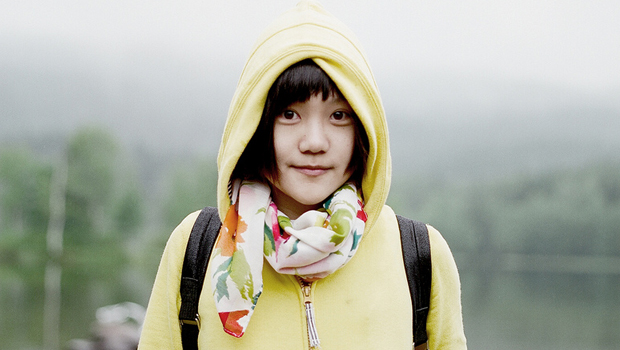 ---
"Be true to your heart."
"BeYOUtiful."
"Do what makes you happy."
"Just be yourself."
We've all heard them. The self esteem pep talks about loving yourself, and being true to your feelings. It's all over the media, and it is encouraged in society as a remedy to many of our dilemmas.
Sounds good, right?
May I humbly point out, my friends, that these anthems of self praise do not seem to be doing our generation much good.
Being ourselves, our real selves, will only break us down, and leave us empty.
I tried really hard to find out what being yourself meant. It didn't get me anywhere. Trust me.
Here's why: Myself is a sinner. Myself is a rebel. Myself is completely numb to the needs of others.
Myself is… fallen.
My heart is misleading. My feelings are unpredictable.
Depressing, huh? Well, it doesn't have to be. We were created to be so much more than ourselves!
I've been learning a lot recently about our identities in Christ, as believers. It seems so very simple, but until recently, it never really sank in.
John 1:12 says, "But as many as received Him, to them He gave the right to become children of God, to those who believe in His name."
1 John 3:1 echoes, "Behold what manner of love the father has bestowed on us, that we should be called the children of God!…"
We are children of the King, bought at a price almost too lofty to comprehend. We have been given the incredible chance to truly outdo ourselves through Jesus Christ!
I'm learning to embrace my identity in Jesus, instead of blindly searching for some ultimate "me".
Myself in Him is forgiven. Myself in Him is reconciled. Myself in Him is free. My heart is now His. My feelings don't have to guide me anymore.
I have been made completely new. That's amazing.
I don't mean that we should all be identical, though. God uses unique people for His divine purposes, and thankfully, we aren't called to be clones for the Kingdom. Through our diversities, we can do things that are so much greater.
I think the key to self-worth issues is in unlocking the myth of being ourselves. When we are enraptured in the astounding grace of Christ, everything else really does grow dim.
I don't understand all of this. I never will, until I'm called home to Heaven. But I do know this. I'm really, really thankful that I am a child of God, and I don't want to go back to being just myself ever again.
How about you?
---
Share Your Thoughts in the Comment Section!

There are currently __ Comment(s)
---
Photo courtesy of HaoJan Chang and Flickr Creative Commons.
---