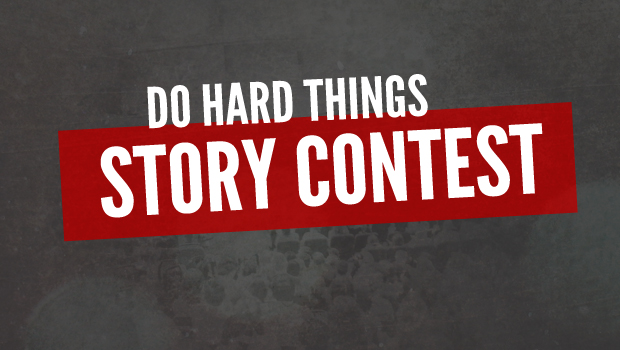 ---
After reading so many great entries for the Do Hard Things Story Contest, we've decided to highlight a story on TheRebelution every week for the rest of the year. Each story emphasizes how Do Hard Things has impacted these rebelutionaries. Today, meet Maria!
---
I read Do Hard Things when I was thirteen.
At the time I was on an on-fire Christian. I had just rededicated my life to God and was ready to share my passion with the world.
What I read did not set in at the time, I read but I was not prepared to live life with purpose. It seemed like a good idea. But I was not willing to be uncomfortable, to do the hard things.
I wish I had been.
As I started my first year at a public high school I found myself surrounded by worldviews directly opposing mine. Everywhere I looked were people who thought me prudish or foolish because of my beliefs. My peers were trading their innocence, their values and their desire to be treasured for popularity.
I looked down on my peers; I was confused by their actions but also self-righteous.
But because I, like my peers, wanted to be liked and thought it was the only way, I slowly but surely compromised my values.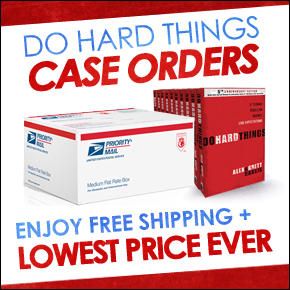 Unexpectedly, I was stopped in my tracks, on my path to destruction, by a concussion and what I had read in Do Hard Things really began to sink in.
My concussion was the result of a sports injury; it was sudden, unexpected and brought with it a deep hurt.
I was suddenly without my ability to read, to write, to communicate. I could not walk in a straight line or even keep my eyes open standing in a moderately well lit room.
My mother would give me little commands, like to find batteries while in a store, and I would stand in place unable to process her simple three-word command. We would both become frustrated, her because I was not listening, and me because I did not understand what I was supposed to do and could not even process that I was unable to process her command.
I was plagued by constant crippling pain; I could not remember anything from names, to dates, to what I ate for breakfast. There was a point I even forgot my sister's name.
The hardest part was my emotions were well functioning even if my brain was not.
There was a point where a friend told me I was faking my injury to cover for my stupidity and I took it to heart.
People who I had spent almost every day with for years were suddenly gone from my life. They could not figure out how they were supposed to interact with me.
During this time a friend I had loved very dearly committed suicide, another friend took advantage of my vulnerability and I was left unsure of myself, insecure and filled with overwhelming shame.
My identity had been placed in my intelligence, athletic ability and popularity.
Each was stripped away, add on top of that weight gain because of medications I had to take and all my insecurities were aggravated further.
I felt so alone. Every night I cried myself to sleep internally screaming at God. I wept from shame and from hurt. I felt abandoned by God and alone in the world.
But slowly in the silence left by my crippled brain I began to know the comfort of my Father, He who says He will never leave and will never forsake.
During my time of recovery I drew closer and closer to God.
And this is where the lessons I had read in Do Hard Things began to really impact my life.
I continued to have constant migraines for the next two and a half years, but I also learned to live to the glory of God and not to my own glory.
I went on to complete several Advanced Placement classes and a year of college early all the while doing sports and leading multiple clubs at my high school. It was hard but I knew for that time, my school was my mission field.
I learned who I am as I drew closer to God and as I submitted to His call to live a life for Him, a life viewed as radical by our world – a hard life.
My concussion left me secure in who I am as a child of God but also scared because the girl I had been was gone and I did not remember her. I knew my family missed the girl I was before my concussion; I knew my personality had changed.
But, though I mourned the loss of myself, I praised God because I knew Him. And I learned there is no greater gift than the privilege to know my Maker and call Him Father.
The hardest thing I have learned – and am learning – is to trust God.
I am constantly being challenged to walk in faith. I turned down Ivy League schools. I chose to stay at
my state college. Because of that decision in faith I ended up involved in a politically active organization.
Now, not yet a full year out from my complete recovery, I am a published author, I have become a political activist, I have lobbied on Capitol Hill and started to write my own blog.
A year ago I was just a girl who was unsure of who I wanted to be, convinced I would never do anything to make a difference in this world.
Now I don't care whether I will or will not make a difference in the world. What I care about now is honoring my Father and living a life more like Jesus and less like me.
This was the hard thing I had to do – let go of how I defined myself and take hold of who I am in Christ.
He is going to do amazing things in me, even now though I have accomplished nothing He is changing me from the inside out and He has taken me down paths I never could have imagined.
It took me six years to learn it but I now know the hard thing about doing hard things is that you must let go of the limitations you set for yourself and hold on the hand of God as He leads you down the path He has for you.
So let go and step into who you are called to be – that is what doing hard things is all about. The glory of God.
---
Share Your Thoughts in the Comment Section!

There are currently __ Comment(s)
---
(Some links are affiliate, meaning TheRebelution.com earns a percentage of any purchase. All proceeds go towards the maintenance of this website and to make copies of Do Hard Things and Start Here available to those who can't afford them.)
---