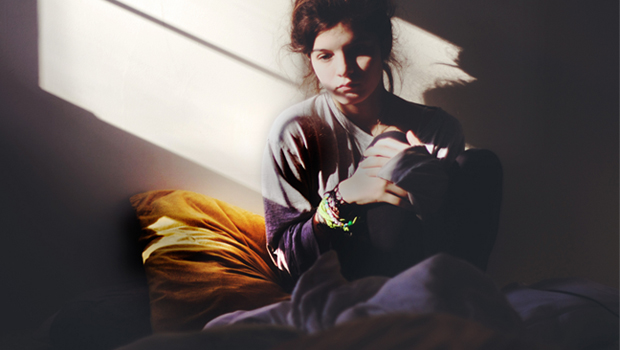 ---
A year ago, I was standing on the outskirts of an empty football field.
The morning was cool — I breathed in, letting the air dry my tears. Putting in my earbuds, I started following the outline of the fence, passing rows of bleachers one by one as I willed myself to put the next sneaker forward.
The inciting event had been someone asking, "How are you?" — to which I couldn't work up the courage to tell them I was not okay.
Not at all.
As I walked, scenes from the past ran through my mind.
All my life I had been the good girl — the one who helped with missions projects; the one who stood in the foyer and judged the other girls by their short skirts and mascara.
However, I had been living a lie for months.
I was in love with a man who encouraged me in my sin. I had deceived myself — walking away from the church while sitting in a pew.
But God had seen me when no one else could.
He had sent my family to my aid, and they rightly exposed my double life. My pastor had started counseling me. My friends had begged me to repent.
Nevertheless the choice was still in my court.
Would I choose my boyfriend, my sinful life, and my lies? Or would I choose God? How could I choose when I already felt so far gone?
That's when I decided to hit play on my iPod. I listened to the lyrics of "Never Gone" by Colton Dixon, with tears in my eyes:
"We break when we fall too hard, lose faith when we're torn apart. Don't say you're too far gone — it's a shame. I'm still standing here, no I didn't disappear. Now the lights are on — see I was never gone! I let go of your hand to help you understand I'm with you all along…oh, I was never gone."
I listened to it two, three, four, five times.
Never gone. You're not too far gone. I'm still here.
The words whispered to my heart. Even in the confusion, I could still hear them.
At that moment, God helped me to believe those words. He helped me to say goodbye to the past and trust Him even though my heart was breaking.
Step by step, He showed me redemption.
He showed me that it was not for perfect people, not for people who have it all together, but for people like me — those who believed they were too far gone.
He showed me that hope was born when I hit rock bottom; that grace was there when I couldn't see the light.
If you are in a similar place – standing on a football field and trying to make sense of the world — I beg two things of you.
First, believe the Gospel.
You are not too far gone. You are not too broken to be fixed. You are not too lost to be found.
One of my favorite passages during this time was Psalm 139:11-12: "If I say 'Surely the darkness shall cover me, and the light about me be night,' even the darkness is not dark to You; the night is bright as the day, for darkness is as light with You."
Imagine that!
Even the darkness that chokes us, the pain that cripples us, and the tears that we cannot wipe away are not too much for God. He knows how we feel, and He also knows that hope exists behind our darkest moments.
Second, know that you will have to keep believing that every day.
I thought that after I chose God over my sin, it would all get better.
That was wrong.
The months after my breakup were the hardest I have ever experienced. There were many nights of tears and desperate prayers; those were followed by days when I could see no hope for my life.
However, in this I not only learned to believe, but also to endure.
When I was too far gone, all I wanted was to be fixed. I wanted to feel better and have things work out.
Through the months afterward, God showed me both the consequences of my sin and the endurance that I would need to keep fighting it. I learned that I didn't need to just choose Him that day on the football field.
I had to choose Him every day for the rest of my life.
Today, I have seen God restore parts of my life that I thought were lost forever. I now know that redemption is real. I know that darkness will turn to light. I know that I was not (and am not) too far gone.
And neither are you.
---
Share Your Thoughts in the Comment Section!

There are currently __ Comment(s)
---
Photo courtesy of Victoria Young and Flickr Creative Commons.
---