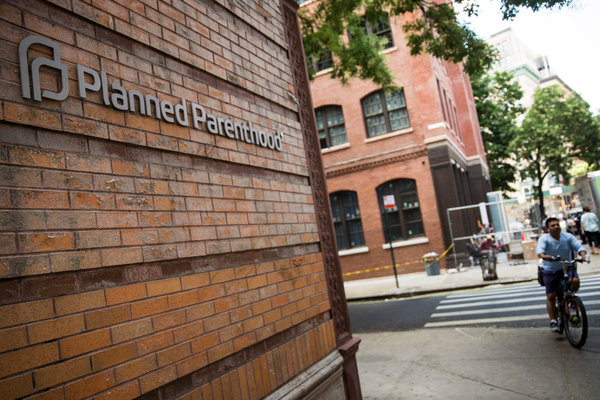 ---
It is a battle.
Not against flesh and blood, the Bible tells us; we aren't at war with those who choose abortion or even with those who provide it.
We fight "against the rulers, against the authorities, against the cosmic powers over this present darkness, against the spiritual forces of evil in the heavenly places" (Ephesians 6:12).
It is a battle. But how do we fight it? As video after shocking video has been released these last few weeks, how are we to respond? With outrage, yes. With concern, of course.
But what can we do?
Hold up a sign outside an abortion clinic? Make a presentation in class? Share videos on Facebook?
Maybe.
The beauty of God's plan is that each of us play a different part.
Some will be called to advance legislation to protect the vulnerable. Some will work directly with men and women making the life-or-death decision. Some will rebuild the culture of life itself by caring for human lives others think are less important, like the elderly, disabled, or unwanted.
Though the specifics of our involvement can be different, here are three things each of us must do.
1. Pray.
The pro-life battle is fought in hearts, and only God can change those.
As Brother Andrew said, "Our prayers can go where we cannot … there are no borders, no prison walls, no doors that are closed to us when we pray." He may have been referring to countries behind the Iron Curtain, but it's just as true of Planned Parenthood walls.
Think about it! As children of the God of the universe, we have direct access to His throne of grace and can intercede for the hurting people in our own communities. Through prayer, we have direct involvement in the unseen war that is waged all around us with the "cosmic powers."
Prayer is our most powerful assignment — and it applies to all of us.
2. Give.
While we wrestle with our role in this fight and wonder how we should spend our efforts, many other people are already in the thick of battle.
Look up your local crisis pregnancy center and see what needs they have, or donate to a national organization like Save the Storks.
Our money (which we are only stewards of anyway) can be used to further organizations already established to bring hope to people in crisis situations and save the lives of pre-born babies.
3. Be.
It sounds simple, and it is. Be pro-life. Live it.
Prove with your actions that you believe in the God-given dignity of every human being, whether we're talking about a pre-born infant, an elderly grandfather, a disabled young woman—or a pro-choice advocate.
You may be surprised where this will take you.
Corrie ten Boom and her family stood in the path of the Nazi swastika during World War II. As evil laws and leaders took over their small country, the ten Booms wrestled with how they should respond. They knew this new government was against the very God they believed in and lived for, but how could resist such a powerful enemy?
Early in the Nazi occupation, Corrie spent an evening with a Jewish family. As she watched the father play with his children, she realized that these people — these very people she was sitting with — were in danger. In that happy yet endangered home, Corrie prayed.
"Lord Jesus, I offer myself for Your people. In any way. Any place. Any time."
She had no calculated plan or specific assignment. But she offered herself for whatever God would bring her way, and He brought His assignment to her. It is estimated that, throughout World War II, over 800 people were saved through the work of the ten Boom family.
Pray.
I know I already said this, but, even as Christians, we skip this step far too often (or at least skimp on it).
Pray for the safety of unborn children, specifically (but not only) in your area. Pray for women in desperate situations, and for men who can't be involved in their child's life — or don't want to be.
Pray for abortion providers, that they would see their own bondage and escape to freedom in Christ. Pray that pro-life advocates would remember that our goal in this fight is the glory of God and dignity of human life, not winning an argument or arrogantly advancing our own ideas.
And pray for me. Pray for yourself. Pray that we would all find our place on the battlefield.
---
Share Your Thoughts in the Comment Section!

There are currently __ Comment(s)
---
Photo courtesy of Andrew Burton and The New York Times.
---