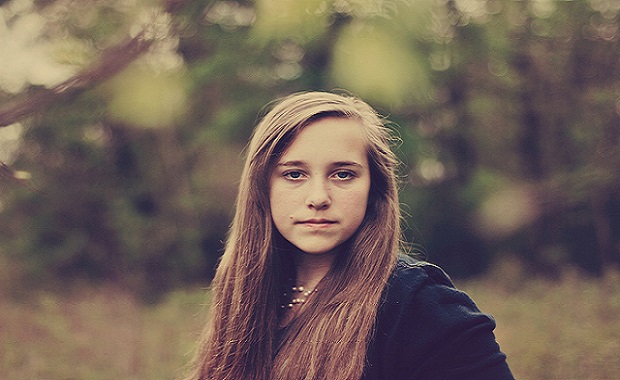 ---
We all have insecurities.
Just because we're Christians doesn't mean we won't feel insecure at times. It just isn't a fact of reality.
It's a lie that Christians don't feel unsure, worried, or unfit. We feel those things daily.
I have a confession; I have warts.
No, not two or three or even ten. Last I counted, I had about fifty warts. On my hands alone. Children have asked me numerous times what was on my hands.
I am self-conscious about my hands. Sometimes I hide my warts with Band-Aids, hoping desperately that people will overlook them; or I try to hide my hands under my chin, hoping no one will stare at me and think I'm ugly.
I've tried treatment after treatment, but I've had warts for about a year.
I want to let you know that it's okay to feel self-conscious.
It's okay to feel ugly and insecure and gross.
But because God loves us with such an incredible love, we don't have to feel ugly when we look in the mirror.
We don't have to feel insecure when we walk down the school hallway. We don't have to feel unloved when someone asks us why we look the way we do.
We are God's creations. We are His masterpieces.
Close your eyes and think about that for a moment.
The God Who created heaven and earth made you. The God Who paints the sky every morning made you. The God Who split the waters and turned water into wine and multiplied a small lunch to feed thousands made you.
And He made you to be you. He made you perfectly because He made you in His image.
You will not always feel pretty or confident or perfectly made. But we can't trust our feelings.
It seems like no one else on the whole planet has fifty warts on his or her hands. It feels like I'm the only one. (Obviously I'm not, or else there probably wouldn't be Compound W.)
But when I look at the hands around me, all I can do is sigh.
Isn't there anyone else who feels like me? Who feels ugly? Who feels alone?
Know that you aren't alone. God holds you in His hands.
Fortunately, it doesn't matter what anyone thinks but your Savior. No one else is the King of the world. No one else loves you with an amazing love. His opinion matters first and foremost.
You're not the only one with acne or big feet or fifty warts or uneven eyebrows. But even if you were, it wouldn't matter.
God made you the way you are for a reason. Maybe you can be a testimony to others and proclaim that it doesn't matter how you look on the outside but how you look inside.
Maybe you can encourage your friend who struggles with insecurity himself.
I know my article is somewhat cliché. You've heard a million times that you were created in God's image and are therefore wonderfully made. You've heard that you're not alone. You've heard that there are others out there just like you.
Sometimes we need to hear things a million and one times before they finally click.
Truth is, everyone is self-obsessed. Most people probably don't even notice your acne or large feet because they're concentrating on themselves and their own insecurities.
Usually, those who act like they have it all together are the most insecure.
You may not be able to wish away your so-called issues. You may not be able to hide your insecurities. You may not be able to put on a brave front.
But we are able to run to the feet of Jesus and praise His name because in Him, we are secure.
---
Share Your Thoughts in the Comment Section!

There are currently __ Comment(s)
---
Photo courtesy of Lauren Rushing and Flickr Creative Commons.
---