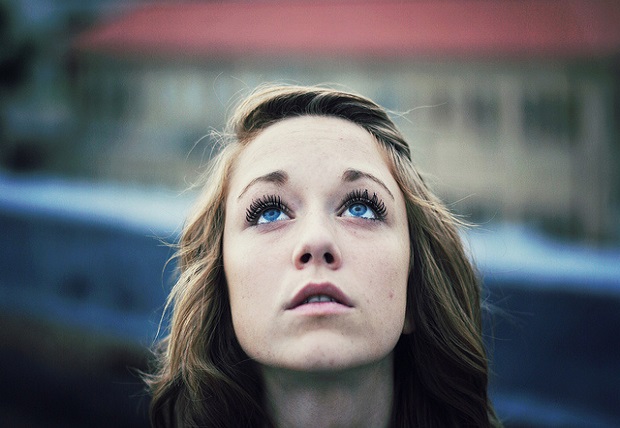 "The critical question for our generation—and for every generation—is this: If you could have Heaven, with no sickness, and with all the friends you ever had on earth, and all the food you ever liked, and all the leisure activities you ever enjoyed, and all the natural beauties you ever saw, all the physical pleasures you ever tasted, and no human conflict or any natural disasters, could you be satisfied with Heaven, if Christ was not there?" – John Piper, "God Is the Gospel"
Are you stunned?
Convicted? Speechless? Deep in thought?
I was when I read this.
What was your answer? Don't you dare lie to yourself.
I think that most of us read the above quote and would love to be able to answer, "No." Sadly, this is not the case for nearly all of us.
Why is it not? Why, as Christians, are we unable to say, "No, a Heaven without Christ would not satisfy me"?
We've lost sight of what Heaven really is.
Or, maybe for some of us, we've lost sight of Heaven altogether. And if we've lost sight of Heaven, it's possible that we've lost sight of Christ.
As Randy Alcorn puts it, "We cannot set our eyes on Christ without setting our eyes on Heaven, and we cannot set our eyes on Heaven without setting our eyes on Christ. … [I]t is not only Christ, but 'things above' we are to set our minds on."
This idea of looking toward Heaven essentially captures the image of a runner charging toward the finish line, never taking his eyes off of the mark that he is striving to reach. If we take our eyes off of Heaven and, more importantly, our loving Savior who is waiting for us, our lives begin to careen out of control.
It is our centered focus on God and the finish line that should motivate us to get out of bed in the morning.
Focusing our thoughts and energy on God and consequently on the finish line of our life race can pull us through hard days, give us hope in the rough times of life, and provide us with a reason to go on.
Without a proper goal, our feet will wind away from the straight and narrow path that God has intended for us to traverse.
However, there are many misconceptions about Heaven, and I'm not merely talking about the harps and clouds misconceptions.
I'm talking about the thought that going to Heaven will be good because we will see our loved ones. Seeing our loved ones in Heaven will certainly be awesome, but that's not why Heaven is going to be good.
It's going to be AMAZING because we will get to finally be with our amazing Savior, Jesus Christ.
Before you stop reading, let me just challenge you to remember something, or rather envision something. I want you to picture what God is going to say when you meet in Heaven. Is He going to tell you a well-deserved, "I'm disappointed in you"?
Or, will you strive to live your life to the fullest for Him so that He may be glorified? If so, when you get to Heaven, it'll all be worth it when God says, "Well done, good and faithful servant."
That's what I'm living for. What are you living for?
---
Share Your Thoughts in the Comment Section!

There are currently __ Comment(s)
---
Photo courtesy of Lauren Rushing and Flickr Creative Commons.
---