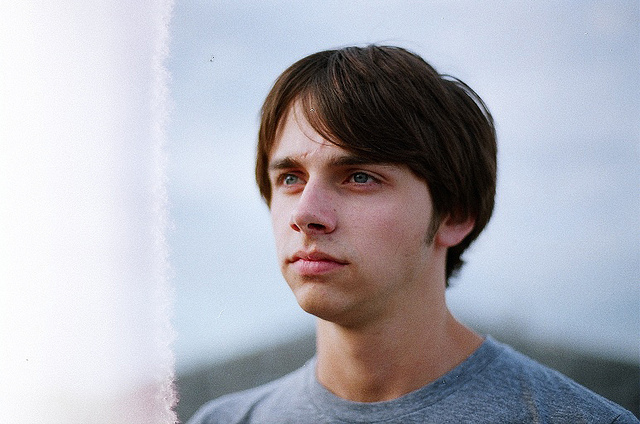 ---
"God, am I even supposed to be writing?"
I sat at the computer, resting my fingers against the A-L row on the keyboard.
It wasn't discouragement that was creating the war in my mind. Several of my articles had just been published, my blog was doing well, people were saying nice things about my words.
But.
I was doing it for praise, honor, recognition. My whole life I had struggled with this bane of seeking glory from other people.
At church potlucks I would pray for God to help me wipe off the table without wanting someone to notice me. As the ladies stirred the crockpots, I would watch their faces. Do they fight the desire for praise too?
I would shove Styrofoam plates into the trash, wondering: If I struggle with wrong motives, should I even be serving in the first place?
I knew what God said about praise.
I knew about the people who didn't follow Christ because "they loved human praise more than praise from God" (John 12:43).
I knew about the Pharisees and their deeds: "So when you give to the poor, do not sound a trumpet before you, as the hypocrites do in the synagogues and in the streets, so that they may be honored by men. Truly I say to you, they have their reward in full" (Matthew 6:2).
The question is: How do I change? How do I respond when someone gives me praise? Here are three ways:
1. Put the praise where it belongs.
As a child, I read that the missionary Corrie Ten Boom used to get a lot of compliments for her work during the Holocaust. However, instead of internalizing those comments, she used to give them back to God in her prayers.
What would happen if we followed her example?
"God, my mom just told me that I was a blessing to her by doing the dishes … but I know that You are the one that enables me to serve."
"God, my teacher just told me that I'm one of the smartest students she's ever had … but I know that you are the One who constructed my mind. Show me how to use it for You."
How fast would most of our desire for praise disappear with a single prayer that acknowledges Who our abilities come from?
2. Respond to praise with God-centered thinking.
In The Screwtape Letters, C.S. Lewis writes about how Christians deal with praise in ways that put the focus on them more than God or other people (70).
For example, if someone tells me "You are a good writer," I could respond by applauding myself, over-criticizing myself, or not using my talent to its full ability. Now who are all those options about?
Me.
Instead, Lewis instructs Christians in how to deal with praise:
"[God] wants [man], in the end, to be so free from any bias in his own favour that he can rejoice in his own talents as frankly and gratefully as in his neighbor's talents—or in a sunrise, an elephant, or a waterfall. … [God] will also try to render in the [man's] mind … the doctrine that they did not create themselves, that their talents were given them, and that they might as well be proud of the colour of their hair" (71-72).
Rejecting praise with false humility is not the solution. Giving up our talents because of a desire for praise is not the solution.
The solution is recognizing the source of our talents—and thus the source that all praise should be directed to. The solution is asking ourselves: Who gave me these gifts? Why did God give them to me? And how do I use them for His glory?
The solution is taking those talents (and the accompanying praise) and thinking of them in light of the One who gave them to us.
3. Talk about the Giver of your gifts.
It's been said that teaching is one of the best ways to learn a subject. Similarly, talking about the power behind our talents is one of the best ways to kill a desire for praise.
When someone acknowledges us, we have a chance to turn that attention to God or others. Sometimes praise can afford opportunities to witness, explain our beliefs, or lend a helping hand to someone else. This is good because the more we point to God, the less we point to ourselves.
Fighting a desire for praise from men—it's not easy. It's an intense struggle! It's counter-cultural, contrary to human thinking, contrary to the beat of my own heart.
However, it is vital for true joy, worship, service, and rewards for eternity.
And you know what? We're not in this alone.
"But he said to me, 'My grace is sufficient for you, for my power is made perfect in weakness.' Therefore I will boast all the more gladly of my weaknesses, so that the power of Christ may rest upon me" (2 Corinthians 12:9).
---
Cited: Lewis, C.S. The Screwtape Letters. New York: HarperCollins Publishers, 1942. 70-72. Print.
---
Share Your Thoughts in the Comment Section!

There are currently __ Comment(s)
---
Photo courtesy of Lauren Rushing and Flickr Creative Commons.
---