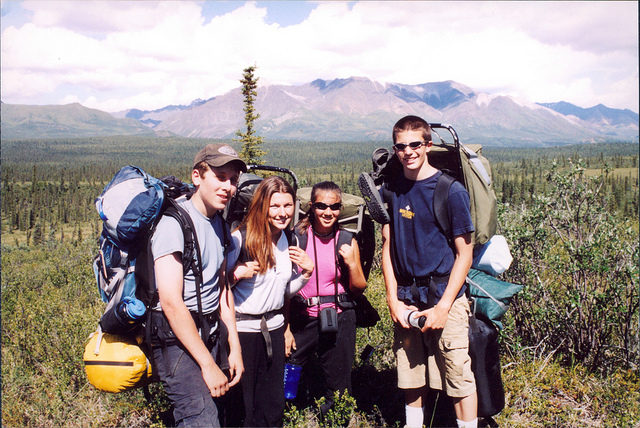 ---
Let me start by saying this: I love my foreign missionary brothers and sisters.
I think what they do is wonderful. I support them fully.
I am sure they are acting on God's call for their life and that's pretty amazing.
Let me also say this: not everyone is called to live life as a foreign missionary.
I have noticed a distinct pattern in the church lately. We all want to go, go, go – even at the expense of the lost people all around us.
When you are not called to go, you are called to stay and do the work of Christ here. You are not called to wait around for your seasonal mission trip and do the work of God then.
An excuse for not living a missional life in the States that I've heard is: "Everyone in America has Google; they don't need you here."
This is seriously one of the most ridiculous excuses I have ever heard (and yes, that reason is just an excuse, don't fool yourself).
Do lost people routinely look up, "How to become a Christian," "Who is Jesus Christ," etc.? I promise you, most of them do not.
God said, "Go and make disciples," not, "Leave the lost people that are here with the oh-so-reliable-Google, and go to other countries and love the lost people there instead."
When you do not have the compassion to look at the brother or sister next to you in your home country the way that Christ would look at them, you do not have the compassion to do it elsewhere.
Don't ignore someone in need simply because they are the same nationality as you. That's shameful and I have seen that happen multiple times, just in the past couple of weeks.
Have you read Luke 15:1-7? If you've been in church for any amount of time over a year, I'm sure you've at least heard about it if you haven't read it for yourself.
For those of you who have not, let me explain: Jesus was with the lost people, the tax collectors and the sinners, He was with them and teaching them. In Luke 15:1-7, he tells them the parable of the lost sheep.
He says to imagine that one of them has 100 sheep and that 1 gets away. Doesn't the sheep owner leave the 99 sheep and pursue the 1 until he finds it?
He does.
He pursues the sheep until it is safe and accounted for. If this is what our master commands us to do, then why do we neglect the people that surround us every day?
When was the last time we saw someone sitting alone on our campus or in our office and offered to sit with them?
Why are we leaving people behind?
Why are we not reaching out to the people who need a friend right now in front of our faces and waiting until we can get to another country to do that godly work?
Just because Americans have access to the gospel does not mean that they have any idea of what the gospel is.
Many have no idea of the hope, rest, peace, comfort and love that is available to them through Jesus Christ.
Americans are dying to be loved, I don't know if you've noticed, and we routinely see them searching for it in all the wrong places. Sex, money, experiences; why are we not striving in our daily life to reach them and show them what true love is?
As I stated at the beginning, I love my foreign missionary brothers and sisters. I believe that God has called them to that field and admire so much how they are serving and living it out.
But we are a body with many parts and we will not all be called to go internationally and if you are not called to go, you are in fact called to stay and live your life on mission for Christ right where you are.
---
Share Your Thoughts in the Comment Section!

There are currently __ Comment(s)
---
Photo courtesy of Visions Service Adventures and Flickr Creative Commons.
---