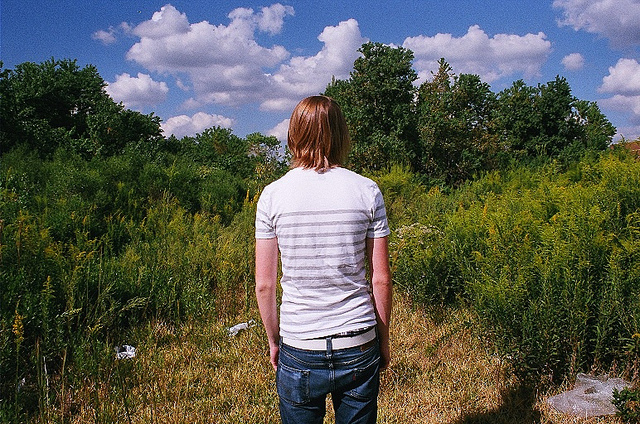 ---
If you haven't already noticed, society's view of the teenage years is less than complimentary.
We hear about the dreaded teenage years as a time when we're rebelling against authority and living life as one big party.
But what if we could change this perception? Being a teenager doesn't have to come with negative connotations. As teenagers, we should seek to rise above society's expectations and glorify God in everything we do.
Sadly, many young people today fear that God can't use them or they're not equipped to serve Him because of their age.
This is because our culture doesn't expect anything but irresponsibility from us.
The Bible has many examples of young people who gave themselves to God's will and God used them greatly. Think of David, who killed Goliath when everyone else was too afraid to stand up to him; Mary, who brought the Messiah into the world; or Daniel, who refused to eat of the king's table and defile himself.
All of these examples show us teenagers who were committed to the will of God and who God used to bring about His plan.
Despite popular opinion, being a leader and rising above in your generation can be exciting and rewarding.
It allows you to be an example to your peers and younger kids who look up to you. It may even inspire them to want to follow in your footsteps. Wouldn't it be an amazing privilege to be inspiration for just one person in your life?
Another benefit of letting God have control is that it prepares you for your future by allowing you to learn to serve. It cultivates many good traits that you'll be thankful for down the road.
The last benefit is that it will allow you to develop talents that maybe you wouldn't have before. By stepping out of your comfort zone, you'll be able to find new talents that you didn't even know you had.

But when being a leader, we need to know there are traps that hinder us from doing God's will for our life.
Selfishness will cause us to focus on ourselves, blinding us to the needs of others. When we're apathetic in a job we have, it can cause our efforts to come across as sloppy, like we don't really care.
Laziness makes us not want to serve others or wanting to but not making an effort.
Fear is one of the biggest traps that stops us from rising above society's expectations. It is only when we can overcome fear of what others think or say that we can truly take a stand and change the world's perception of teens.
Going against cultural norms and taking the narrow path usually isn't easy, but when we rise above and beyond what people expect, we can glorify God in everything we do.
God will use us and all our imperfections to bring about His Will.
---
Share Your Thoughts in the Comment Section!

There are currently __ Comment(s)
---
Photo courtesy of Lauren Rushing and Flickr Creative Commons.
---