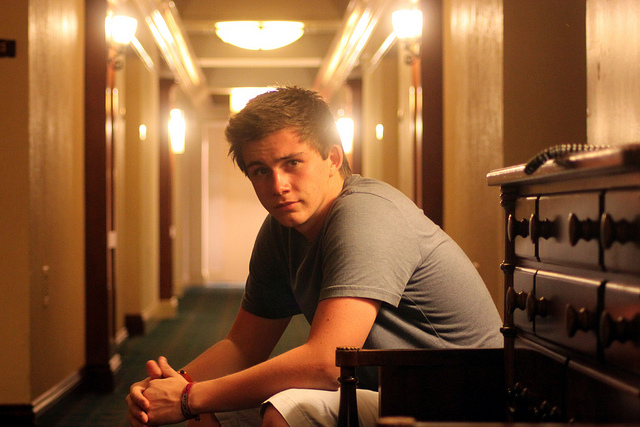 ---
Sophomore year of college has been one of the most challenging years of my life – but not for the reasons you might think.
Not a lot of bad things have happened, a lot of amazing things have happened, and the Lord has been so evident in my life. That's why this year has been one of learning, stretching, and growing.
Growing hurts sometimes, you know?
It's this process of renewal and bringing about change. The Lord is so at work in all of it, but growing means letting go of some things I'd rather hold onto.
He asks for my all, and I'll give it to Him, but that doesn't mean it's easy.
The biggest theme of this year for me has been loving my enemies, and that is a challenge.
I love my friends and family. And I mean love. But, that's the easy part, isn't it? Luke offers some amazing wisdom on this:
"If you love those who love you, what credit is that to you? Even 'sinners' love those who love them. And if you do good to those who are good to you, what credit is that to you? Even 'sinners' do that. And if you lend to those from whom you expect repayment, what credit is that to you? Even 'sinners' lend to 'sinners,' expecting to be repaid in full. But love your enemies, do good to them, and lend to them without expecting to get anything back. Then your reward will be great, and you will be sons of the Most High, because he is kind to the ungrateful and wicked. Be merciful, just as your Father is merciful" (Luke 6:32-36).
Wow. This passage is one of the most powerful to me.
Luke is saying something so profound here. Loving the people who love you is easy. Even sinners can do that.
It's not hard, so stop patting yourself on the back for putting up with your parents and your annoying siblings and your best friend who can get on your nerves sometimes, because they love you, and loving them is easy.
This is where it hits. "Do good to them." Good? To my enemies? To the people who steal, and cheat, and lie?
That's really funny, Lord.
To the murderers? To the people who have betrayed me and hurt me so deeply?
Yep, them too.
What about the kids who bullied me in middle school? What about my boss who is always putting me down and not appreciative of the work I do?
That's right.
You and I, we're called to love them – to do good to them, to have mercy on them, to give to them without expecting anything in return.
At this point, even I'm sitting back and saying, "Nope, Lord. There's got to be some sort of mistake. I can't love people like that. I just can't. I've been hurt to many times. I've given too much. I'm cool with loving people who love me, but this, this is just too much to ask."
Then the Lord turns around, looks at me, and asks, "But isn't that what I did for you? Haven't you abused me? Haven't you turned from me? Blasphemed me? Been ashamed of me? Been angry at me? Sinned against me? Haven't you broken my heart day after day after day?"
And here I stand, completely floored, because I know it's true.
Luke says that the Most High is "kind to the ungrateful and wicked" (that's us). He calls us to be merciful, just as He is merciful.
What an amazing sign of His love for us. He keeps coming back to us, day after day. Sin after sin.
And He never stops loving us. He offers the utmost example for the kind of love we are supposed to show each day.
When I think now of loving my enemies, I realize that's what Jesus does every single day, and most of all, it's what He did on the cross for me. He loved me, an enemy of His kingdom, and He saved me.
How could I hold back love from my enemies knowing that my Savior did this for me?
Luke 6:28 says, "Bless those who persecute you, pray for those who mistreat you."
This is what I challenge us to. Let us go out and hold nothing back from our enemies. Let us love them with the kind of love Jesus showed us. Let us pray for them and show them mercy.
For how much more has God shown His mercy to us?
---
Share Your Thoughts in the Comment Section!

There are currently __ Comment(s)
---
Photo courtesy of Lord Jim and Flickr Creative Commons.
---