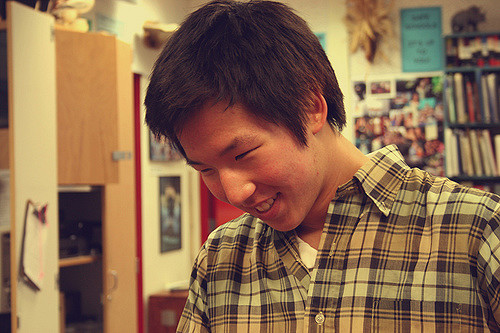 ---
No one likes to fail.
I certainly don't.
It doesn't matter if it's losing a soccer match, failing to raise enough money for a mission trip, or an F (or a C, if you're that sort of student) on a test: failure is embarrassing and can make you feel like you wasted your time.
But are these responses biblical?
In the dictionary, failure is described as "being unsuccessful in achieving one's goal." If your goal is to get an A on that math test and you get a C, then yes, you failed.
However, according to 1 Corinthians 10:31 a Christian's ultimate goal should be to glorify God.
"Therefore, whether you eat or drink, or whatever you do, do everything for God's glory."
Isn't that such a relief?
Basically, if our ultimate goal is to glorify God and God's ultimate goal is to glorify Himself (Isaiah 48:9-11) and God can do anything, then how can we fail?
That's not to say things will always turn out the way you expect. You may never hear about that volunteer position you applied for, but that doesn't mean you filled out that application for no reason.
That's the wonderful thing about being a Christian. If we prayerfully consider each step before we take it, then He won't let anything we do be in vain.
Even if God seems to be silent about, say, what college you should go to, if you honestly wish to glorify Him with whatever you choose, He will respect that.
Fear of messing up shouldn't keep us from taking a step.
We can never mess up God's plan.
My dad has this saying he picked up while in the army: it's easy to be perfect – just do nothing. If God wanted us to do nothing, He wouldn't have given us two arms and two legs.
At the same time, it's important to remember that we're all sinners. There will be times when we fail to seek God's glory and instead seek our own. Thankfully, He always forgives us.
It's hard to accept failure. It hurts. But, unlike the rest of the world, we have the hope that God will use it for His glory. That our "failure" is not actually a failure but a piece in God's wonderful plan.
One of my favorite Bible verses is Romans 8:28: "We know that all things work together for the good of those who love God and who are called according to His purpose."
We are Christians. We are called according to His purpose. Let us not allow the world to intimidate us in order to keep us from that purpose.
Let us not be afraid to fail.
---
Share Your Thoughts in the Comment Section!

There are currently __ Comment(s)
---
Photo courtesy of Star Guitar and Flickr Creative Commons.
---