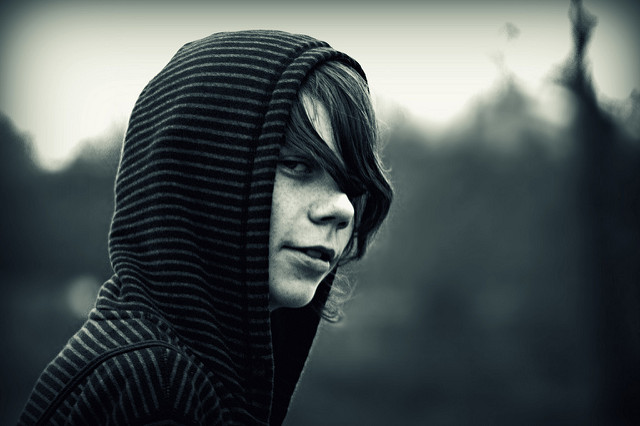 ---
This is the first part of a three-part series on coolness and godliness. In this post, John looks at how the world and contemporary culture idolize coolness. Next week he'll examine why that's so bad.
Cool may be the single hardest word to define.
That's not because we don't know what it is, but because it's all around us. We practically breathe it, and what makes it more complicated is that there are multiple definitions of the word.
We says things like, "That's cool with me!" to mean, "That's fine."
Or, "That was so cool!" when we really mean, "That was amazing."
We also use cool to mean mildly cold, "It's cool outside," or as a substitute for coldhearted – "Mr. McCreager was very cool and aloof."
In this article, cool means none of the above definitions.
Instead, I'm using it to mean something like a mix between 'pomp,' 'cultural expertise,' 'cockiness,' 'popularity' and 'fashion' – all the things I wanted when I was a tween but didn't have.
When I was 12, I knew being cool meant I would have friends and feel loved rather than always being left out.
The problem was, I had no idea how to be cool.
There was cool. And there was me.
We didn't mix, but I would do just about anything to change that. I would listen to the right music, have the right hair, and maybe even read Ted Dekker if my parents let me.
Now everything is different.
Maybe I don't want some thing out there called 'cool.' But that's only because I am cool.
(Anyone who actually knows me gasps and then whispers to themselves, "Poor kid. He thinks he's cool.")
Okay, let me rephrase that. I'm not your typical cool kid.
I've only seen one Marvel movie. I'm not allowed to read the rest of the Hunger Games even though I read the first book. And I don't really have any secular music on my iPod (except like U2, the Beatles, and a couple of single tracks. But we always skip the Beatles when it comes on the iPod shuffle.).
Even though each of these facts may seem to make me less cool, the world would say I can actually use them to my advantage to create my own signature branding.
Stick on the first label: Sheltered (that puts it on the parents and makes people sorry for me. Great!)
So, I'm not your typical cool teenager, but I don't have to be. In fact, I don't want to be.
The world says that to be cool, everyone should have the same fundamentals down – but after that there's plenty of room for flexibility and branding. (It's always good to put yourself in a box, so someone else doesn't have to do it for you.)
Here are the fundamentals of being cool (according to culture).
1. Look fresh, hot, cute. Basically, look cool.
There are a few ways of doing this. You can. . .
Wear cool clothes. (There are many different options, but you should limit yourself to things you see your coolest peers wearing.)
Have a cool hair style. (Hey guys, a cowlick or long hair in the front covering one eye looks great on you. Oh and ladies, short hairstyles look cool on you too and remember there are a thousand different ways to dye your hair.)
Most importantly, care about how you look and think about how you look (a lot). Bring it up in almost every conversation you have with your friends. Complain about how you wish you looked better. Just find a way to bring it up.
2. Be cocky.
Specifically-
Compliment yourself every chance you get. (Other people choke it down better if you say these things humorously.)
Don't like your siblings unless they have reached the same level of coolness as you.
Act how you see your friends acting.
Never compliment others if they don't deserve it.
Be ready to jokingly make fun of your friends at a moment's notice.
Have your own specific style of cool.
Even if everyone is the same, it shouldn't seem that way. You want to be "the cool girl who's super cynical and hilarious." Or "the cool guy who's into depressing books" or "the cool kid who's super athletic" – not just another cool teenager.
Bonus Fundamental: Talk about dating and flirting as much as possible.
So you know how I said that when I was a tween I wanted to reach some strange ideal of "cool" but now I don't want to because I am cool?
Well, here's what I mean. Before, I didn't necessarily want to look cool, be cocky, or talk about dating. I just wanted to be cool, and if that's what it took, that's what it took.
Now, I don't care about being cool, but I do want to look cool, be cocky, and not only talk about dating but actually start as soon as possible … and that's scarier.
It's scarier because it means I've bought into the world's idea of cool instead of thinking about what God would want. And He seems pretty clear:
"Do you not know that friendship with the world is enmity with God? Therefore whoever wishes to be a friend of the world makes himself an enemy of God" (James 4:4).
More on that in Part 2!
---
Share Your Thoughts in the Comment Section!

There are currently __ Comment(s)
---
Photo courtesy of Amy Rachel and Flickr Creative Commons.
---