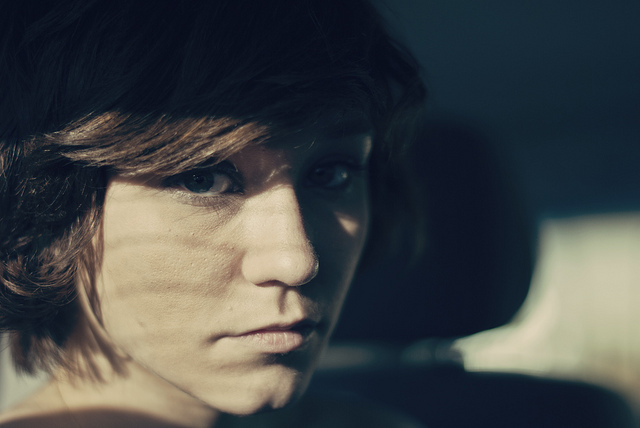 ---
Apathy makes me angry.
Why?
Because it steals. It kills. It destroys.
Recently I have taken a hard look at the areas in my life that I haven't wanted to touch with a ten-foot pole. Most of these areas will sound familiar to you. I don't claim to be unique in my apathy.
Procrastinating. Overeating. Pornography. YouTube videos. TV shows. Books. My thought life.
Recognize any of these?
Well, for the first time in my entire life, I suddenly have new eyes.
And it makes me angry.
Why?
Because the books I read and the food I eat are lying to me. They promise happiness, but it all disappears when I finish the book or when I look in the mirror.
Because YouTube videos and TV shows are stealing that which is a gift from God: my precious time.
Because porn and fantasies are destroying the beauty that God has created between a man and a woman.
Because procrastination is killing what I want for my future.
And it makes me angry.
Why?
Because I let them.
Because I look around, and my whole generation is still blind to what sin is doing to them.
The Sunday morning small groups are laughing about that new PG-13 TV show they're addicted to.
The guys at school are joking about porn.
We complain about procrastination the night before that assignment is due.
The girls are gushing over that new YA romance novel.
WAKE UP!
Don't you see?
Sin is stealing, killing, and destroying you!
And you know what the scary part is?
Sin is quiet. It lies to you, one chip at a time. It steals, one YouTube video at a time. And it destroys, one fantasy at a time.
You won't ever know until it's too late.
So I beg of you, my generation. Don't read these words with blind eyes! Don't ignore the warning!
Because one day, it will be too late.
Does this make you angry?
I hope so!
Now that I have your attention, I am going to challenge you to do a hard thing.
Fight the sin in your life.
"Do not merely listen to the word, and so deceive yourselves. Do what it says. Anyone who listens to the word but does not do what it says is like someone who looks at his face in a mirror and, after looking at himself, goes away and immediately forgets what he looks like" (James 1:22-24).
Fight sin with every tool that you have.
Confess to the Lord: "I acknowledged my sin to you, and I did not cover my iniquity; I said, 'I will confess my transgressions to the LORD,' and you forgave the iniquity of my sin" (Psalm 32:5).
Confess to others: "Therefore, confess your sins to each other and pray for each other so that you may be healed. The prayer of a righteous person is powerful and effective" (James 5:16).
Flee from sin.
"Submit yourselves, then, to God. Resist the devil, and he will flee from you. Come near to God and he will come near to you. Wash your hands, you sinners, and purify your hearts, you double-minded. Grieve, mourn and wail. Change your laughter to mourning and your joy to gloom. Humble yourselves before the Lord, and he will lift you up" (James 4:7-10).
Pour light into the sin so that you and everyone around you can see sin for what it really is.
"For you were once darkness, but now you are light in the Lord. Live as children of light (for the fruit of the light consists in all goodness, righteousness and truth) and find out what pleases the Lord. Have nothing to do with the fruitless deeds of darkness, but rather expose them. It is shameful even to mention what the disobedient do in secret. But everything exposed by the light becomes visible—and everything that is illuminated becomes a light" (Ephesians 5:8-13).
If fighting sin requires something drastic, then do something drastic.
"If your right eye causes you to stumble, gouge it out and throw it away. It is better for you to lose one part of your body than for your whole body to be thrown into hell. And if your right hand causes you to stumble, cut it off and throw it away. It is better for you to lose one part of your body than for your whole body to go into hell" (Matthew 5:29-30).
Pray, pray, pray.
"Watch and pray so that you will not fall into temptation. The spirit is willing, but the flesh is weak" (Matthew 26:41).
Finally, be actively preparing for the battle by putting on the armor of God.
"Stand firm then, with the belt of truth buckled around your waist, with the breastplate of righteousness in place, and with your feet fitted with the readiness that comes from the gospel of peace. In addition to all this, take up the shield of faith, with which you can extinguish all the flaming arrows of the evil one. Take the helmet of salvation and the sword of the Spirit, which is the word of God" (Ephesians 6:14-17).
Is my challenge easy? Of course not!
But doing hard things means, first and foremost, rejecting the blindness of apathy and fighting sin.
Will you join me in this battle?
"But whoever looks intently into the perfect law that gives freedom, and continues in it—not forgetting what they have heard, but doing it—they will be blessed in what they do" (James 5:25).
Share Your Thoughts in the Comment Section!

There are currently __ Comment(s)
---
Photo courtesy of Lauren Rushing and Flickr Creative Commons.
---