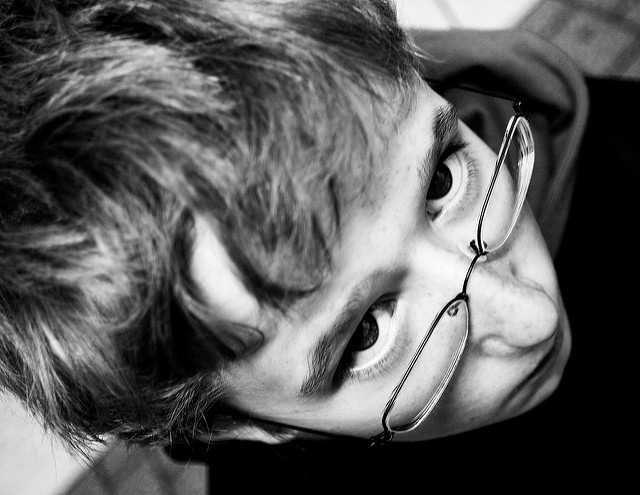 ---
Recently, God has been teaching me three lessons through some situations that are going on in my life.
I was living hypocritically, acting one way in public and another in private. My relationship with my younger siblings is now quite strained.
Two or three weeks ago my parents had a talk with me. I decided that I have to learn to love my siblings. Since then, God has been teaching me three big lessons and I want to share them.
1. Love is definitely a choice, not a feeling.
In today's world we are being bombarded with the message that love is a feeling. In Christian circles we may be told that love is a choice, but it's usually referencing marriage, purity, etc., and it's easy to disregard that when we're just "loving" parents, siblings, and friends.
However, my dad has often told me that the way I treat my siblings now is a breeding ground for how I will treat my spouse and children later.
If I only "love" my siblings when they're nice to me, I will only love my husband when he's being nice to me. I will only love my children when they're being good and behaving.
It's easy to "love" my sister when she just gave me chocolate. It's easy to "love" my brother when he's having a good conversation with me.
It's not so easy to love my sister when she's acting like she's the older sister.
It's not so easy to love my 14-year-old brother when he's making 14-year-old brother jokes at my expense.
But I need to love my siblings the right way, or it will be way harder for me to love my husband and children the right way later on.
2. Life is not (and cannot) be about me.
The Bible makes it clear that pride is an abomination to God (that means a really, really bad sin). God has shown me recently how pride has gotten in the way, how it's damaged my relationships with my siblings.
If my relationships are to be restored, I have to get rid of my pride.
When I'm making my life about me, things go downhill real fast! When I'm focusing on God, my relationships are just way better. When I'm thinking about myself, it's easy to become angry when my sister and brothers are "making fun of me" (as I put it). Not so easy when I'm thinking about what Jesus went through the last few days before He died.
3. Prayer is powerful!
The Kendrick brothers' new movie War Room emphasizes this point. Prayer can heal relationships. Prayer can heal broken hearts. Prayer can unite people in ways nothing else can.
Since I started this mission to restore my relationships with my younger siblings I have tried to really pray for at least one of them every day for a "lengthy" amount of time (5-10 minutes). It's not as easy as it may sound (well, sometimes it is …), but it is so worthwhile.
We have had numerous conversations that didn't end with me feeling bad about myself or others! We have played with each other several times, and we all had fun!
It's not been easy, but I believe I'm making progress … No that's not right, that makes it sound like it's about me. Ugh, I did it again. I made life about Grace! I can't do that anymore. I'm changing my mindset.
God is making progress in me!
Like I said, it's not been easy. It's still hard. Harder than I can say. God is helping me. Changing me. Making me more like Jesus …
And hey, that's what the Christian life is all about, isn't it?
---
Share Your Thoughts in the Comment Section!

There are currently __ Comment(s)
---
Photo courtesy of Erik Barfoed and Flickr Creative Commons.
---