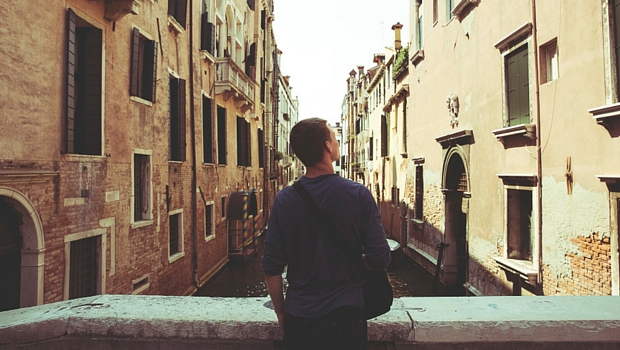 ---
I'm a guy.
I like climbing trees, video games and rock music. I'm also becoming a man and learning how to best glorify God through my life. That means I'm different than 90% of the guys I meet.
But why is it that I'm so different?
The Call
In 1 Corinthians 13:11 Paul said, "When I was a child, I spoke like a child, I thought like a child, I reasoned like a child. When I became a man, I gave up childish ways." Paul understood what it meant to grow up. He knew it meant to put off your childish ways and become a man – specifically, a godly man.
What does it mean to put off your childish ways, though? Does it mean you can't play video games anymore, you can't climb trees, and you have to only listen to Beethoven?
No, it means you're learning to do the hard things in life, the things you don't like but you know will most glorify God.
It means putting down your video game controller and picking up your Bible every day.
It means serving others in your free time.
It means understanding that you have a responsibility to God and others to work your hardest no matter what you're doing.
The Struggle
What does a godly man look like? First of all, to be a godly man one's sole purpose in life must be to glorify God. This is the foundation of Christianity, seeking God's glory above your own.
I struggle with this. I like to exalt myself and show that I am clearly the most superior being in existence. But this cannot be what the life of a godly man is centered around.
A godly man must realize that without God, he would be nothing, but with God he is something. He is a holy child of God redeemed by the blood of Christ. And that is something worth glorifying God for.
Second, a godly man recognizes the value and benefit of wisdom. You can find that very clearly in the book of Proverbs. Proverbs is filled to the brim with advice to the young man telling him that if he keeps wisdom close to his heart, he will be blessed.
As Solomon says in Proverbs 3:13, "Blessed is the one who finds wisdom, and the one who gets understanding, for the gain from her is better than gain from silver and her profit better than gold."
This doesn't mean that if you have wisdom, you'll be successful in the worldly sense. What it does mean is that if you make the right decisions in life, if you make choices that will benefit you in the long run, if you always ask yourself what would most glorify God in any decision, you will be content and joyful in Christ and what He is doing in your life.
The Result
A common problem with guys these days is that they don't grow up anymore. They spend their lives lazily bouncing around from job to job trying to find the easiest path that pays the most. There comes a point in every boy's life when he has to become a man, and, sadly, many boys never reach that point. They listen to the media which tell them that they can be dumb and lazy for the rest of their lives.
But a godly man doesn't listen. A godly man drowns out the incessant noise of the world with the glorious promises of God and lives a life that is glorifying to God.
That's what I'm striving to be. That's why I'm different.
Are you?
---
Share Your Thoughts in the Comment Section!

There are currently __ Comment(s)
---