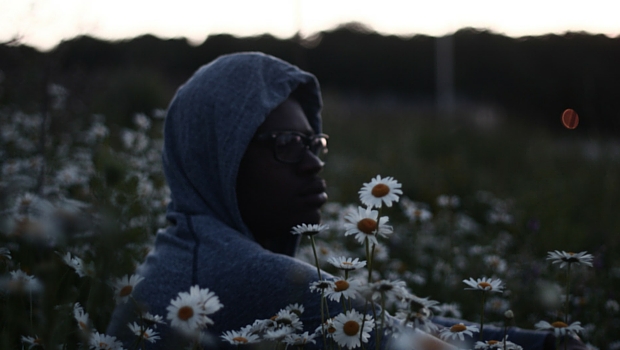 ---
Every Thursday morning I wake up early to go help run a club at my old middle school.
I am a very introverted person, and so this is a challenge for me. I have trouble talking to people I don't know.
At this club it's loud and crazy chaos most of the time. It's filled with energetic middle schoolers. This is the exact opposite of the type of atmosphere I'm comfortable in.
This club is called Campus Life. The reason I go is that, while most of the time we play crazy games and surround the kids with fun, we also have Bible lessons added in each meeting.
I go hoping that through what the leaders (including myself) do, some of the kids will come to know Christ.
But I've always felt like I didn't make much of a difference.
Because not only am I quiet, I'm not good with names either. I usually don't remember the students' names, especially when there are so many middle schoolers at the club every Thursday.
I felt that, to them, I was just a leader who didn't seem to care because I couldn't even remember their names.
Satan was winning inside me, making me question even going to this club anymore. I felt as if someone like me couldn't possibly make a difference.
To be honest, I started to think that God couldn't use me. He could use others, but there was no way a quiet high schooler like me could impact all these outgoing middle schoolers.
But God showed me on the Thursday right before Good Friday that He could use me in ways I never thought possible. This is what I want to share with you.
I hate public speaking, but when an adult leader asked if anyone wanted to share their testimony to the middle schoolers, I spontaneously decided to volunteer. For a reason unknown to me, I felt called to share.
I was hoping to make a difference. But the thing is, I didn't feel like I had a close enough connection with the kids to make a difference at all.
I shared my testimony, but my voice was shaking the entire time and I felt that not many even listened. I left soon after, because I had to make sure I got to school in time.
All testimonies are amazing, but mine was very basic compared to some. I have always been to church and grown up in a Christian family. Still, I told them how God had impacted my life. (I also showed a video called "The Bridge" you can find on YouTube. This video had a great impact on me coming to know Christ.)
I've never been addicted to drugs or anything extreme that would make a testimony out of the ordinary. Yet a day later God showed me He COULD use me.
On Good Friday I got an email from the adult leader telling me that after I shared my testimony and left, 12 students approached him and accepted Christ into their life.
I wanted to tell everyone this, because God CAN use you in so many wonderful ways! I was blinded to believe that I couldn't be of any use.
A very well known Bible verse is Philippians 4:13 which says, "I can do all things through Christ who strengthens me." God can use you for Him in so many ways. He wants to use you!
I pray that this inspires you to do the great things you don't think will make a difference.
Our God is all powerful, and if He can get so many middle schoolers to listen to quiet me, He CAN use you too!
---
Share Your Thoughts in the Comment Section!

There are currently __ Comment(s)
---