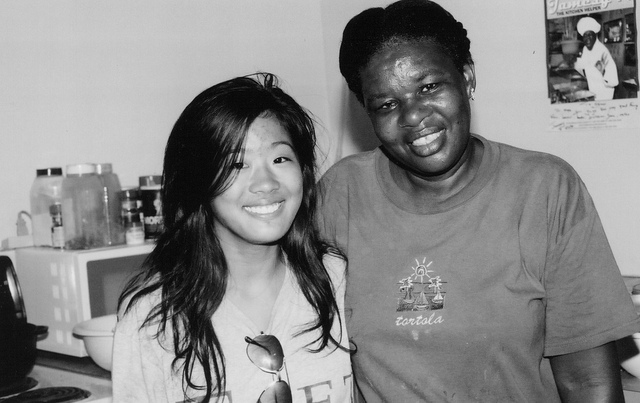 ---
"You did not choose me, but I chose you and appointed you that you should go and bear fruit and that your fruit should abide, so that whatever you ask the Father in my name, he may give it to you." – John 15:16
I remember how scared and unsure I was when I heard from God during the fall of 2015.
He was telling me I needed to go to Ethiopia.
I had been to Ethiopia before, just not on a mission trip. When I went three years ago, I fell in love with the country, the people, and the culture. But I knew that if I wanted to pursue missions as my career, I had to go back.
I have been on mission trips to Uganda twice, so I knew what I was getting myself into, sort of. As my parents and I explored our options of who I would go with, we realized that I would have to go with a ministry that wasn't local and with people I had never met in person.
God gave me the opportunity to go with two partnering organizations from the US — Children's HopeChest and Desta Girl. We stayed in the city of Awassa in southern Ethiopia.
During the day, we would travel to the Alade Genet Carepoint, where there is a school, playground, church, and a library. In the mornings, we would split the kids into three stations, Bible/music, recreation, and crafts. In the middle of the week, I was able to go with Desta Girl to a different CarePoint, Hitate Genet, where we held a personal hygiene class for older girls.
On that trip, I was challenged more than I ever have been before. Although it was one of the hardest things I have ever done, I am really glad that I did it. Here are a few things that I learned about saying yes to hard things.
When God Tells You to Do Something, Say Yes
I was so scared when I realized what God was asking me to do. I am not particularly comfortable with meeting new people and doing new things, and He was asking me to do just that. When God asks you to do something, don't think twice, just say yes. I promise, it will be worth it.
He Will Provide
As I prepared and prayed for the trip, God provided a team to go with, the money, and the strength and courage to do it. When He wants you to do something, He will provide what you need, no matter how crazy it seems. Nothing is impossible with God.
He Stays the Same
For the whole ten days I was gone, I was surrounded by unfamiliarity. While a lot of things were unknown and new, I realized that God never changes. He is always for me. He always knows what is best for me. No matter what you go through, He is sovereign.
I am so thankful for the opportunity to go to Ethiopia this past summer.
It was a life-changing and an eye-opening experience. I met amazing people and I made new friends. Never underestimate your power to do hard things. I wouldn't (or couldn't) have done it if He wasn't beside me making the way for me the whole time.
When God's plan for you seems crazy and unusual, it really is for the best.
You will grow and learn more than you ever thought was possible.
---
Share Your Thoughts in the Comment Section!

There are currently __ Comment(s)
---
Photo courtesy of Visions Service Adventures and Flickr Creative Commons.
---