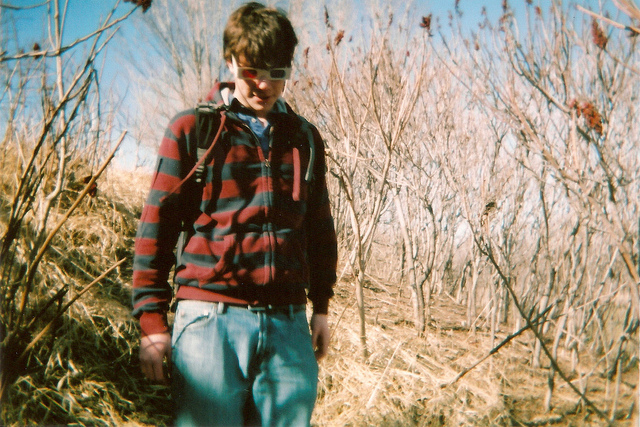 ---
"No matter how much or how badly you mess up, just keep playing!"
These words were ingrained into my brain before every recital in which I've performed. When I play, my teacher knows I have the tendency to back up and right whatever notes I might have played wrong. No matter how hard I tried to keep going, my brain could only process the horrid, discordant sounds my hands had just produced. I wanted so badly to make it right.
It recently dawned upon me that I often feel the same way in life. When I make a mistake, breaking the harmony between my friends, my family, or my Savior, I won't feel satisfied until I correct my mistakes.
The problem is, there is no physical way to go back in time and change my decisions, but there is a way to be set free from the bondage of guilt.
It's called forgiveness.
We may be tempted to keep moving as though nothing happened, but that will never loosen the chains of sin. It's a heavy weight, but we don't have to bear it!
The Apostle Paul wrote,
"to the praise of the glory of His (Christ's) grace, by which He made us accepted in the Beloved. In Him we have redemption through His blood, the forgiveness of sins, according to the riches of His grace." (Ephesians 1:6-7)
Because of the cross, we can move on with a restored relationship with God and a confidence that only comes through His forgiveness. With the knowledge of this truth, we are no longer slaves to our sinful desires.
We don't have to sit back and listen to the dissonance we've created. We are free.
In His letter to the Galatians Paul says,
"Stand fast therefore in the liberty by which Christ has made us free, and do not be entangled again with a yoke of bondage." (Galatians 5:1)
Christian, next time you are tempted to rush by your sin, take the time to talk to God. He delights in hearing His children ask for grace. He won't keep it from you. He is faithful and just to forgive. (1 John 1:9)
As a favor to your own soul, and more importantly to glorify God, slow down and ask for forgiveness.
Only then will you be truly free.
---
Share Your Thoughts in the Comment Section!

There are currently __ Comment(s)
---
Photo courtesy of tristanforestjames and Flickr Creative Commons.
---