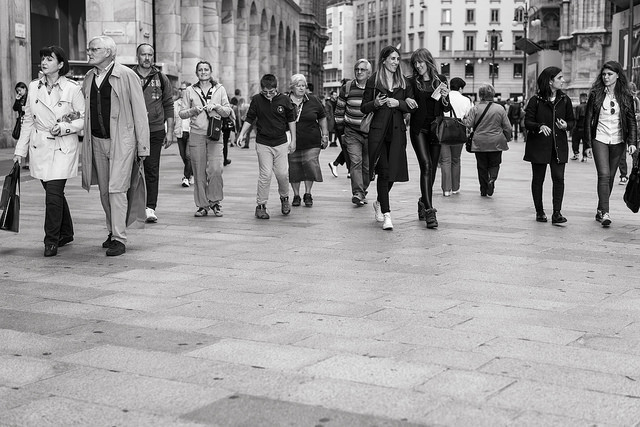 ---
I've never particularly liked the 1940 Walt Disney film Pinocchio.
Maybe it's the darker characters like Stromboli, John Worthington Foulfellow, and the menacing whale Monstro. You would think that the iconic song "When You Wish Upon a Star" by the affable Jiminy Cricket would make up for my uneasiness and childhood fear, but I still manage to cringe with every viewing.
This wooden marionette, the boy Pinocchio, has a knack for putting me on edge, and I've earnestly thought about his famous strings lately in light of the Thousand Foot Krutch song "Puppet" (2004).
At War with the Puppet Master
If you remember Pinocchio, he was, for a time, under the control of the despicable Stromboli. The wooden boy thought he had no strings – evident in his spirited musical number for a large crowd – but he was naïve to those who were using him for their own ends and their own gain.
As followers of Jesus, his song "I've Got No Strings" reveals the battle that we find ourselves in. Do you remember the first line of this lively tune?
"I've got no strings to hold me down, to make me fret, or make me frown."
Is this not what people long for today? We wish to be free of the strings, all of the strings. We long to be free of structures and boundaries and responsibilities and entanglements.
Freedom without responsibility is not freedom though – it is a path that leads us towards drift from God by way of our sins. Therefore, it should be noted that God is not a puppet master, moving His supernatural hands to force us to act against our wills. God is in control of our destiny, yes, but He has also formed in us the greatest of gifts. And that gift is choice. We are free to make real decisions and take action. Consider Proverbs 16:1a: "The plans of the heart belong to man."
Since God is not the puppet master, we therefore believe that the enemy of God owns that title. Lucifer owns that title. He is an accuser, an adversary, a tempter, and the enemy of our soul.
Let's revisit "I've Got No Strings" once more and scrutinize this particular line:
"I want the world to know, nothing ever worries me."
This may be the greatest lie that the father of lies would serve up to us. To put another way, I've yet to meet a person in this life who is not worried in one way or another. But this is actually an encouragement as God asks us to "cast all our cares (anxiety or worry) on Him as He cares for us" (1 Peter 5:7).
Cut Your Strings and Be Free with Me
I'd be remiss not to mention the song "Puppet" more as it, like Pinocchio, serves as a major backbone for this conversation between you and I on the subject of freedom. A friend introduced me to Thousand Foot Krutch a few years ago, and every album I have purchased since that time has helped increase my faith in some measure.
The hope behind "Puppet" is simple. Cut your strings. Be free with me.
Furthermore, the Scriptures are an anthem of freedom stories. God freed the Israelites from Egypt and other nations who tried to war with them; He freed David from the crushing weight of his adultery and conniving behavior that followed (2 Samuel 11); and He freed Saul from his rigid adherence to the Law and zeal to execute early followers of the risen Jesus.
John 8:36 summarizes the amazing liberation of God, be it by His mighty hand or through His son Jesus:
"So if the Son sets you free, you will be free indeed."
This freedom isn't a license to live the same way, though. Paul makes this clear in his letter to Galatia:
"You, my brothers and sisters, were called to be free. But do not use your freedom to indulge the flesh" (Galatians 5:13).
God has delivered us to be a different kind of people – real people, the kind that Pinocchio would admire.
I'm a Real Boy
Pinocchio, like all of us, stumbled and fumbled in his quest to be more than a sideshow entertainer, more than a wooden puppet. He desired to be a real boy who was "brave, truthful, and unselfish."
Incidentally, that sounds like a noble call for any follower of Jesus. In other words, be brave and stand up to injustice or prejudice; tell the truth as lying lips are hated by the Lord (Proverbs 12:22); and serve others as the Son of Man did not come to serve, but to serve, and give His life for many (Matthew 20).
I am a real boy who serves a real God. But the puppet master does come to me on a daily basis. Temptations and the proclivity towards sin do not elude me. These temptations are everywhere too.
The song "Puppet" notes this prominently in verse one:
"It's all around me, and I can't wish this away; You so amaze me, you took my monsters away."
Unlike Jiminy Cricket, I can't wish upon a star for deliverance from my strings that tangle me up into a mess; instead, I kneel at the cross and ask the God who formed that star the cricket saw – and all of the others that light up the sky – to have mercy on me, for I am a sinner who needs a savior.
Grab your scissors.
Cut your strings.
Be free with me.
---
Share Your Thoughts in the Comment Section!

There are currently __ Comment(s)
---
Photo courtesy of X1KLLM and Flickr Creative Commons.
---