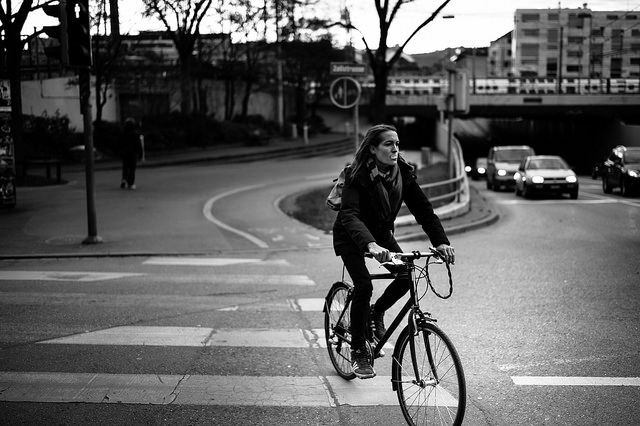 ---
Slavery.
We embraced it. We tolerated it. We despised it. We fought for it—and against it. Eventually we abolished it.
But, what many refuse to realize, is that it still exists. Even in a country that proclaims freedom.
January 11th is National Human Trafficking Awareness Day. Were you aware? I wasn't. I'm more likely to be aware of National Chocolate Chip Cookie Day.
Why is that? Why do we close our eyes to the messy stuff and harden ourselves against the cries of those oppressed and in bondage? Why do we ignore the injustice happening around us, in the world and even in our own country?
The fact is, there are reported cases of human trafficking in all 50 states.
There are actually more slaves today than during the entire transatlantic slave trade.
Over 27 million people are enslaved at this very moment.
I'm not sure about you, but I've always thought that if I'd lived during the time of William Wilberforce, I would've been an abolitionist. Given the chance, I would have passionately fought for freedom. But if I truly believe this, I have to ask myself, "What's stopping me now?"
What's stopping all of us?
"Speak up for those who cannot speak for themselves, for the rights of all who are destitute. Speak up, judge fairly; defend the rights of the poor and needy." – Proverbs 31:8, 9
In reality, I think the reason slavery goes un-fought for is that we don't see the effects of it daily. It's easy to ignore what you don't see.
We're not trying to ignore it. We just don't become aware and educate ourselves about it. We're too busy. Too comfortable. If it's not something that makes us uncomfortable, then why think about it?
However, just because it's not happening to us doesn't mean it's not happening to someone just like us. That individual is worth fighting for. Right now there are millions begging to be rescued. Or at least hoping someone will realize there is something they need to be rescued from.
Many do know, and many care. But, as Dan Haseltine of Jars of Clay says,
"There is a yearning for justice inherent in the lining of every heart, and a sense encircling every synapse that tells us things are not as they ought to be in this world. But it is a glorious and unique endeavor to fight against the disconnect of our privileged culture and start to breathe and move and embody the mandate to act on the yearning, and respond to the senses, and ultimately live as if the Gospel is true, and freedom and justice are worth every ounce of blood, muscle, and thought we could possibly offer."
It's true. Even those who do care still don't sacrifice their schedules or comfort to fight against injustice.
I want to be different than the norm and popular culture. I want to care and act, and use my freedom to help free others. I can choose to hear the cries of the oppressed as God hears them, and let them stir a passion in my heart. I want to be as William Wilberforce put it, "a fanatic."
"They charge me with fanaticism. If to be feelingly alive to the sufferings of my fellow creatures is to be a fanatic, I am one of the most incurable fanatics ever permitted to be at large."
With that in mind, here are five things we can do to make a difference.
1. Be aware.
Research modern-day slavery. Educate yourself. I highly recommend the book Be The Change by Zach Hunter. Before I read this, I didn't know how very real modern-day slavery was. Fighting this injustice starts with knowing how it exists and where. Some great websites to check out are: www.freetheslaves.net and www.enditmovement.com.
2. Tell others.
While most people know slavery still exists, many don't realize how widespread it is. By telling another, you plant a seed in their heart that may grow into a full-blown passion.
3. Buy fair trade products.
Did you know you could have items in your home that were made by slave labor? However, more companies are becoming fair trade. Support those that are, and research others if you suspect they might be using slave labor.
4. Host an End Slavery Campaign.
Raise money with a group of teens or your youth group to send to those on the front lines of this fight. You could use Loose Change to Loosen Chains, an organization founded by Zach Hunter, or do a campaign on your own.
5. Find your passion.
Maybe God has given you a passion to right the wrongs on our planet. If so, then act upon it! Your passion, combined with action and God's power can change the world.
We have so many unique ways to reach people in this day and age. Don't let yourself get too busy that you find yourself five years from now, realizing you haven't acted upon what God has placed in your heart. What you do today is vital.
How you live each day is how you will live your life.
Standing up and speaking out for issues such as modern-day slavery won't be easy. But, it will be worth it to give of ourselves to help another.
I want to be a passionate world changer.
Do you?
"Let me do all the good I can, to all the people I can, as often as I can, for I shall not pass this way again." – John Wesley
Share Your Thoughts in the Comment Section!

There are currently __ Comment(s)
---
Photo courtesy of Tobi Gaulke and Flickr Creative Commons.
---