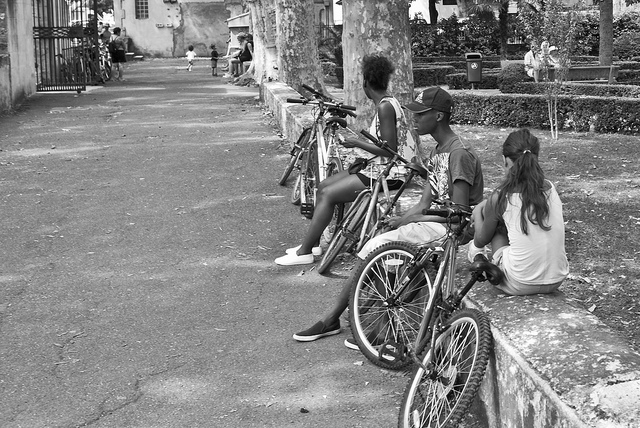 ---
Just recently, something devastating happened to my closest friend.
She lost a lawsuit, and has been forced to pay for a wrong she didn't commit. Even now, countless emotions are flooding through me, as a whirlwind of anger, sadness, confusion, bewilderment, and just plain shock overwhelm me. I don't know what to do. So, I just sit here, thinking.
What I'm finding is an amazing truth: God can bring good out of even the most unjust of circumstances.
You see, these past few weeks, I've been falling down the road of over-spiritualizing God, if that's even a thing.
I've taken what seems like every little thing as a sign or message from God. What seems like every time I needed counsel, I'd open up the Bible, find a verse, and just assume it was God's message for my life. And if I didn't like the message, I would just keep reading until I found something more encouraging, that I did like. I cherry-picked what I wanted, and basically ignored, or redirected the rest.
I knew what I wanted and I wanted God to support that.
Sure I wanted to serve and follow God – desperately so – but a certain part of me wanted to do things my way because, as cliché as it sounds, "It just seemed like a good idea at the time".
So, sure enough, when my friend told me about the lawsuit, I immediately opened my Bible app and found "the verse of the day". It was about God delivering the righteous. Perfect, I thought, and there I sent it to encourage her with this "message from God".
I was so sure God was going to intervene. I was so sure he would say "yes" to my prayers. I even asked over four dozen people to pray for her in this situation. I thought to myself, No way God's going to say no to this.
Well… he did. He didn't intervene. He allowed this evil to happen. He allowed it – and I don't know why.
But the more I think about it, the more I feel like I'm starting to understand.
Even as hard as this is, I've learned that God still is faithful, even in ways we don't realize. Here, while I don't believe he caused this to happen, I feel like he let it happen, in part, so I could learn how to trust Him. And even more than that, so I could truly understand that God isn't some magic "8-ball" for life's circumstances. He's not some tool we use to win in life.
He's our Father, the One who knows what's best for us, and will help us through any situation, so we can grow more deeply in love with Him.
So today, I'm choosing to trust God, and let Him use me, despite my many failures and imperfections.
I'm choosing to let Him have control, even though I sometimes wrongfully feel like I should have it. I'm choosing not to care what others think of me, but to focus on honoring and serving God instead. I'm choosing to use this hard time to hopefully help others, to turn their focus to God when life gets rough.
I'm choosing to follow God, and take one day at a time. But now I'm asking you, when life gets hard… what will you choose?
---
Share Your Thoughts in the Comment Section!

There are currently __ Comment(s)
---
Photo courtesy of x1klima and Flickr Creative Commons.
---