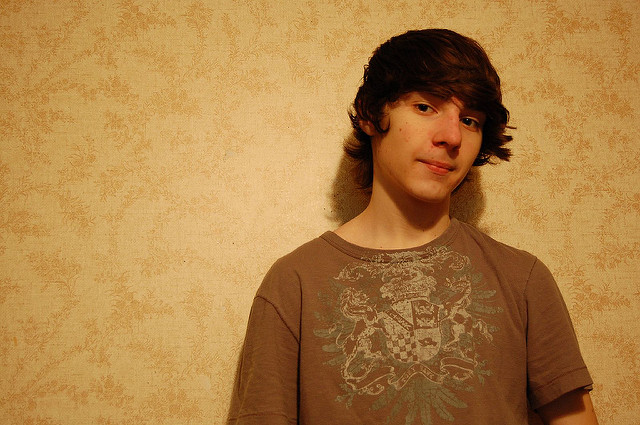 ---
I recently took a trip to an island, to a Christian camp called Patmos.
My senior class and I did team building exercises, industrious pranking, and then helped the camp by cleaning and winterizing it. Along with that, the camp administrator held bible studies with us. We studied Philippians and how confident Paul was that even the worst things that happened to him were for a reason.
Philippians 1:12-13 says:
"But I want you to know, brethren, that the things which happened to me have actually turned out for the furtherance of the gospel, so that it has become evident to the whole palace guard, and to all the rest, that my chains were in Christ."
Paul was not someone who compromised.
He found his joy in the Lord and in furthering the gospel. I have an analogy for you. If you were walking down the sidewalk with a cup of water and you tripped, what would come out of your cup? (P.S. This isn't a trick question). The water!
Think of your troubles, trials, temptations, pain, and grief as the bump in the sidewalk. And then think of your water as what comes pouring out of you when this happens.
Is it a quiet peace and reliance on God, or is it slashing words, a restless spirit, and questioning God?
You see, when Paul went through these things he did not question God, whining, "Oh, why is this happening to me!" No, instead he thanked God for the new opportunities he had to share the gospel while in chains.
You can of course apply this to your life, but more specifically you can apply this:
1) To your job. Instead of saying "I HAVE to go to work," say "I GET to go to work." Have a good attitude about your job. Take it seriously, and be an example of what a Christian looks like. Talk to your coworkers about the gospel and take advantage of the time you have with these lost people.

2) To your family life. Take time with your siblings to disciple them and pour into their lives. Instead of letting riffs come between you and your family, be a peacemaker and resolve them.
3) To your school life. Again, be an example. Choose not to complain. Choose to be an example and redeem the time you have with these people.
AND ANY OTHER THING YOU CAN THINK OF!
So, I hope that you will consider this a challenge. Rely on God. For me, I have the tendency to let relationships become my life, and when something happens in those relationships, it breaks me. (But that's an article for another time.)
Take the opportunity to be uncomfortable for the sake of Christ.
I want to encourage you to find your fulfillment and joy in Christ, and not in anything in this world.
---
Share Your Thoughts in the Comment Section!

There are currently __ Comment(s)
---
Photo courtesy of Casey Smith and Flickr Creative Commons.
---