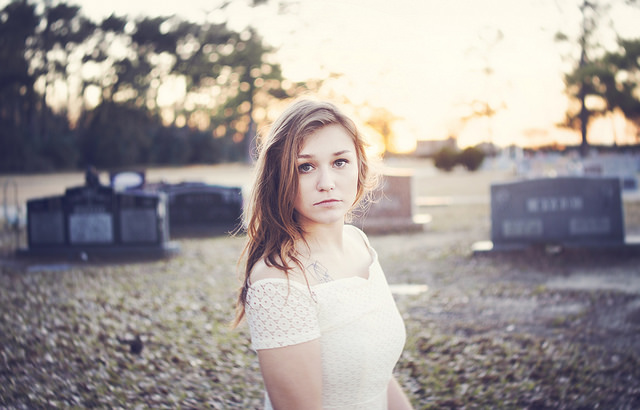 ---
"The harvest is white." Jesus said those words two thousand years ago and they are as true today as the moment He first spoke them.
Millions of people across the world breathed a sigh of relief as the political cycle in the U.S. came to a long awaited end this week. I have posted little on social media about either of the candidates—though I absolutely had my opinions—and I will not speak out regarding them now.
Despite this, there is one thing that has continually been burning in my heart throughout this entire election, and it is this: the harvest is white.
Many evangelical voters saw Hillary Clinton as a threat to the religious freedom of Christianity, and I do not disagree with them, but there is one thing that concerns me about the election of Donald Trump. In America, not only do we have one of the largest Christian populations in the world, but we are also without a doubt the most unhindered nation in regard to evangelism. Yet, despite these freedoms, we have one of the slowest growing Christian populations in the world! There's something wrong with this picture.
So what is my concern regarding the election of Donald Trump? My concern is that the Christians in America will take their sigh of relief, thank God for religious freedom, and do absolutely nothing with it.
My concern for myself and for my brothers and sisters in Christ is that we may see this extended time of unhindered religious freedom as an extension of our time to sit back and relax rather than an opportunity to relentlessly pursue revival.
When this nation began, we saw an unprecedented level of religious freedom. And what was birthed from that? The Great Awakenings! These awakenings were led by men like John Wesley, George Whitefield, and Jonathan Edwards who were hungry not simply for a move of God, but for God Himself.
John Wesley famously said,
"Give me one hundred preachers who fear nothing but sin, and desire nothing but God, and I care not a straw whether they be clergymen or laymen; such alone will shake the gates of hell and set up the kingdom of heaven on Earth."
Many look at Jesus words when he said, "The harvest is white" and they think, "It's been two thousand years since Jesus said that, so we must still have plenty of time." But the reality is that the harvest is white in every generation. We only have one generation to reach those who will live in this generation.
The average life span is somewhere around 70 years. That means we have roughly 70 years to reach an entire generation before it's too late. This is why Jesus proclaimed, "The harvest is white."
So what can we do? The first place to start is to pray. We can write articles like this one all we want and exhort people to get out and share the Gospel all we want, but I believe that an hour on our knees will do what one hundred articles cannot.
When Jesus tells us, "The harvest is plentiful," He follows this by exhorting us,
"Therefore pray earnestly to the Lord of the harvest to send out laborers into His harvest" (Luke 10:2).
The second thing we must do is open our mouths. The Great Commission in Mark 16 is to go into all the world and to preach the Gospel. The word "preach" in Mark 16:15 is kerysso, which means to proclaim in the manner of a herald or to proclaim openly something which has been done. It is a message to be openly proclaimed.
I am exhorting myself in this as much as anyone. So with that in mind I say: we cannot afford to be the generation that takes another season of political freedom for granted. We cannot! And with God's help, we will not!
---
Share Your Thoughts in the Comment Section! There are currently __ Comment(s)
---
Photo courtesy of Lauren Rushing and Flickr Creative Commons.
---