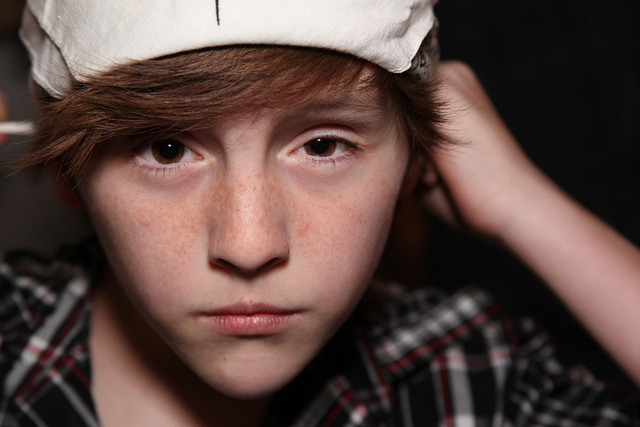 ---
I am a work in progress.
I said the prayer as a short and plump five-year-old. I remember the day vaguely. I was sitting cross-legged on my mom's bed as she led me in a prayer asking God into my heart.
I don't remember the conversation leading up to that prayer. I don't remember the exact words I said. The words and the prayer didn't matter. But the condition of my heart did, and it was crying out to God.
I'm Not a "Good" Christian Girl
I've grown up in a strong Christian family.
I've gone to church almost every Sunday of my life. Even Christmas Sunday. I try to dress modestly. I try to be kind. I try to include new people at church. I try to be nice to my siblings. I try to be an obedient daughter. I try not to be judgmental. I try to do all these things just like a good Christian girl is supposed to.
But no matter how hard I try I just can't be a "good Christian."
I am a hypocrite. I am a liar. I am a slanderer. I am disobedient. I am a glutton. I am judgmental. I am lazy. I am a cheater. I am a thief. I am proud. I am mean to my sister.
I have doubts sometimes. Doubts that Jesus is Lord. That He is the Alpha and Omega, Beginning and the End. That He is King of my life. Sometimes I even doubt that the prayer I said so proudly with all my heart when I was five was even heard by God.
Sometimes in the Christian walk, you have days where God is making you new and renewing your mind. Other days, it's like you're going backward uphill with a blindfold on.
But There is Hope: I'm Not Alone
However, I am not alone in this Christian walk and neither are you. Something talks to me, leads me, guides my step over boulders, around pitfalls, and under roadblocks.
The Holy Spirit resides in me. Even when God seems so far out of reach and earshot, He's right beside me, through me, and within me.
I know that He is here because I can look back over my life. I can look back over the past twelve years of my Christian walk. All the way since that plump little girl prayed with all her heart that Christ would be with her and forgive her sinful soul.
I can look back now and understand some of the whys and hows of what He has done for me. Not all of them, but some. The truth that I have seen His work in my own life overwhelms all my doubts.
We all have a story. Mine is so small in light of how big this universe is and so is yours. But our story's purpose is still big enough to bring glory to God. Our purpose and our mission in life is to use our story for His glorification.
I am not a good Christian. No one is.
No one has ever achieved that title except Jesus himself. We are all sinners and we've all fallen short of the glory of God.
The Christian walk isn't perfect, it's really messy. It's full of bumps and bruises and lots of tears, but it is the right walk.
This week I opened up my Bible for a quiet time with the Lord. He led me to read Psalm 46.
I want to encourage you today in your Christian walk. If you're going backward uphill with a blindfold on, just remember: That is still moving forwards.
"God is our refuge and strength, a very present help in trouble. Therefore we will not fear though the earth gives way, though the mountains be moved into the heart of the sea, though its waters roar and foam, though the mountains tremble at its swelling. There is a river whose streams make glad the city of God, the holy habitation of the Most High. God is in the midst of her; she shall not be moved; God will help her when morning dawns. The nations rage, the kingdoms totter, he utters his voice, the earth melts. The Lord of hosts is with us; the God of Jacob is our fortress. Come, behold the works of the Lord, how he has brought desolations on the earth. He makes wars cease to the end of the earth he breaks the bow and shatters the spear; he burns the chariots with fire.'Be still, and know that I am God! I will be exalted among the nations, I will be exalted in the earth!' The Lord of hosts is with us; the God of Jacob is our fortress." – Psalm 46
Share Your Thoughts in the Comment Section!

There are currently __ Comment(s)
---
Photo courtesy of Robbie Grubbs and Flickr Creative Commons.
---