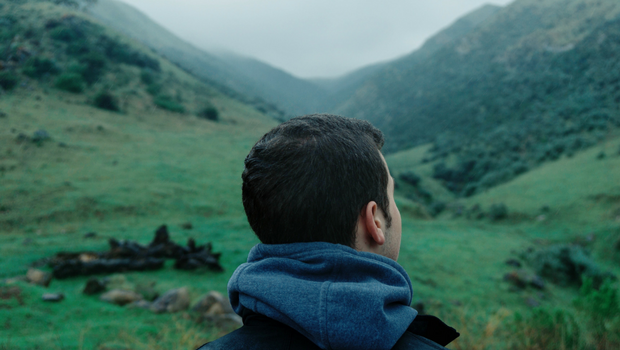 ---
Today, as I write this article, I sit on the verge of the unknown.
It's my senior year of high school. College is just around the corner. Plans are shifting. The world is changing. I know certain things the Lord has called me to, but besides that, I don't know what's going to happen.
All I know is what God's laid out right in front of me.
Today is a special day, because I'll finally find out for sure if I'll be able to return to New York City on my church's annual youth mission trip. This is something I've been looking forward to for months.
Ever since last year when I wasn't able to go because of limited availability, it's been a huge desire of mine to return to the city with my closest friends and serve alongside them in bringing God's truth to the many lost and suffering people there.
And as I sit and wonder how my fate has been decided, a battle rages inside me — between the temptation for anxiety and acceptance of the assurance of Christ. It's today that I need to decide to trust God or not. To either believe that He knows what's best for me, even if it's not what I had in mind, or to disbelieve. To accept that He knows the plans He has for me, or to reject.
I have to decide if I'm going to have faith…or not have faith.
You see, over time I've learned that true faith isn't just believing something you have no reason to believe in. True faith isn't trusting that what you want God to do, is going to happen. True faith is not a feeling you get or a superstitious way of life.
True faith is a choice.
It's a decision to trust God's truth, even when it's really hard to do.
My example might not seem like much. After all, in light of what's going on in the world around us, whether I go on this trip or not isn't really that significant. You have so many other people stepping out in faith in big ways for the kingdom of God.
You had Moses stepping out and placing his staff in the Red Sea. You had Mary, trusting God even when she would face ridicule, shame, and scorn for the baby God would put inside her. You had Jim Elliot, martyred by an unreached people group for stepping out in boldness for the sake of the gospel. You had George Muller, trusting God to provide for literally all his needs as he served Him. The list goes on.
As we look at lists like these — at people like this, we think, "If only I could be like them." We say, "If only I could make such a difference."
But the truth is, we can be like them. We can make a difference. But it has to start small.
God's not going to let us live comfortable lives and then just suddenly, one day, throw us into the most crazy, front-lines, faith-testing circumstance imaginable.
No, God wants to use us right where we are in the small things, so when the time comes, we'll be ready in the big things.
It starts with those little, everyday, seemingly insignificant acts of faith. It starts with you and me trusting God even when we don't feel like it. It starts with you and me living in obedience to His word, even when it doesn't feel like it makes sense.
It starts with stepping out in boldness to do what He has commanded us to do. It starts with doing small hard things… so when we're finally ready, God can use us in the biggest, most groundbreaking, mind-blowing hard things ever imaginable.
But it starts with the little acts of faith, even when circumstances are rough or uncertain. It starts with you and me.
But from there, one question remains: are we ready to step out in faith?
---
Share Your Thoughts in the Comment Section!

There are currently __ Comment(s)
---