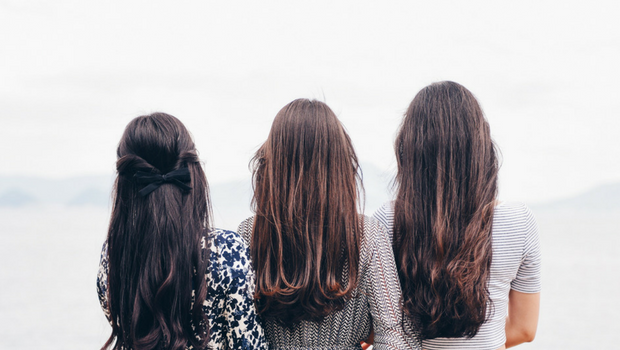 ---
This past November, everything I knew to be mine was taken away from me.
It started the weekend of Thanksgiving when I realized something was wrong with my arm. I could hardly write at all without it hurting, and every time I texted, my thumb completely locked up.
By the end of that week, my arm was in complete pain and I could not write at all.
I took three months off of math, most of my chores, and even off of the one thing I loved to do most – write. It didn't seem fair to me. Why couldn't it have been my left arm that was in pain and not my right? And so I tried to start writing with my left but, pretty soon, that arm fell too.
I still remember how painful and terrifying it was. Late at night, I would ask myself what I would do if I could never pick up a pencil again. How would I move on? Writing was my life – and I couldn't imagine living without it.
But, through my three months of boredom and tears, I learned three very important things that I will never, ever forget.
1. It's okay to ask for help.
I never knew this until then, but it turns out that I am a very prideful person.
I wanted to do anything and everything on my own. And so, when I couldn't use either of my arms and I couldn't even cut my own food, I realized that it's okay, and completely normal, to ask for help.
I hated doing it, but God used that situation to humble my prideful spirit and help me realize that I really cannot do anything on my own – and neither can you. In order to survive in this cruel, cruel world, you're going to have to ask for help.
And that's OK.
2. Sometimes, you've gotta praise Him in the storm.
So many nights, so many mornings I would ask for God to heal me. Over and over again, I would ask Him to make me better, to get me back to normal.
And then, one day, I realized that I had spent so much time praying for me to get better I hadn't thanked Him for the most important things in life. I hadn't thanked Him for Jesus – I hadn't praised him for Who He is.
I hadn't thanked him for the pain in my arm. It may seem stupid, to praise God for the very thing that is causing me pain. But then I remembered that everything happens for a reason – that He knows what He is doing, even when I may not.
3. His way is the only way.
I had so, so much planned out for those three months where I did absolutely nothing. I wanted to write another book, edit my first book, and so many other things.
But I couldn't. I couldn't even write my sister a darn birthday card! You can understand how much I struggled – and after a while, I finally realized the truth. What if my plan was the plan of a human? What if His plan was the plan of my God?
I've heard many quotes and sayings over the years that we are just a small thread in the huge tapestry of this life. Sometimes we aren't the color, the shape, or where we want to be in His design, but in the end, when we look back, it will all make sense.
I've also heard so many people say that 'His way is better than ours'. It wasn't until lately that I came to realize- what if our way wasn't good at all? What if, had our life gone the way we had planned, we would have gone down such a twisted, thorny path that we could never have seen the end?
What if His way is the only way- and ours only ever existed in the fantasy of our mind?
It's crazy how God uses crazy things. He used my pain to draw me closer to Him. He used my humility to point to the One who created all things. He used my void of nothing to give me everything. And after it was all over, He gave me something that I don't think I ever would have found without my injury.
As the Bible says, for everything, there is a time, for everything there is a season under Heaven. And even during your time of pain and struggle and trial, God is preparing something much, much bigger than you could ever imagine.
He is preparing your entire future.
"Consider it pure joy, my brothers, when you encounter various trials, knowing that the testing of your faith produces endurance. And let endurance have its perfect result, so that you may be perfect and complete, lacking in nothing." (James 1:2-4)
Share Your Thoughts in the Comment Section!
---