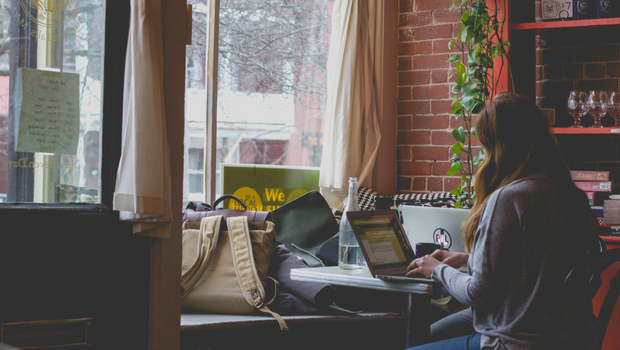 The stress hits hard as I stare at the research paper I'm attempting to write.
The research paper that was due yesterday.
I stretch my tired muscles and run my fingers through my hair, attempting to clear my thoughts. Standing up, I begin to pace around the room.
My thoughts run wild as I think, "Why am I even writing this paper in the first place? I'm never going to use this information in my life. This is completely pointless!"
As I anxiously contemplate this issue, the thought comes to mind: Why is this even necessary?
I think of all the impractical math problems, the biology facts about plants, and the psychology theories I'll never need.
And then I think of my ultimate goal in life: To glorify God and to serve Him. I want to be growing closer to Him and living for Him. How is this helping me accomplish that goal? I wonder.
I am tempted for a second to give up and start a "who needs school?" crusade when I'm suddenly reminded of something: God has a plan for everything that happens in my life.
Nothing surprises God. He didn't look down at me and go, "Oh no! She has to write a 7-page paper! I totally forgot about that… man, and I was going to have her witness to someone and change someone's life today."
You see, I'm stuck in this mindset that believes the time I'm "wasting" writing this paper could be (and should be) spent doing something better for God. But this is actually exactly where God wants me at the moment, and here's why:
1. To teach me to rely on Him in stressful times.
When I get stressed, it's easier for me to shut down than to turn to God for my strength. But there is so much peace that He offers when we turn to Him.
"Do not be anxious about anything, but in everything, by prayer and petition, with thanksgiving, present your requests to God. And the peace of God, which transcends all understanding, will guard your hearts and your minds in Christ Jesus." – Philippians 4:6-7
God's peace is greater than our understanding, and it is certainly greater than any situation we're handling. As someone who struggles with being constantly under stress, it's fitting that one of my favorite verses deals with this issue.
"When anxiety was great within me, your consolation brought joy to my soul." – Psalm 94:19.
Accept God's peace and allow it to transform your life.
2. To teach me hard work.
Schoolwork is something that prepares us to do hard things later in life. Doing hard things means that sometimes you have to do things you don't want to do. Having the experience of completing an unpleasant and unwanted task when we're younger prepares us for the hard situations we'll have to face when we're older.
Being called to do hard things doesn't mean you have to start a non-profit at 16 or build houses in third-world countries. It means persevering through the hard tasks that God has presented us with and allowed in our lives for our good.
3. To teach me to do everything for God's glory.
The purpose of our lives is to glorify God, and that requires dedicating every area of our lives to Him. When we have projects and homework to do, we need to give it our best and remember that we are doing it for Him.
"So whether you eat or drink or whatever you do, do it all for the glory of God." – 1 Corinthians 10:31
It is easy to look at school as something separate from our walk with Christ, but everything in our lives has a purpose.
Where you are right now is where God has put you, so make the most of it and do hard things for His glory.