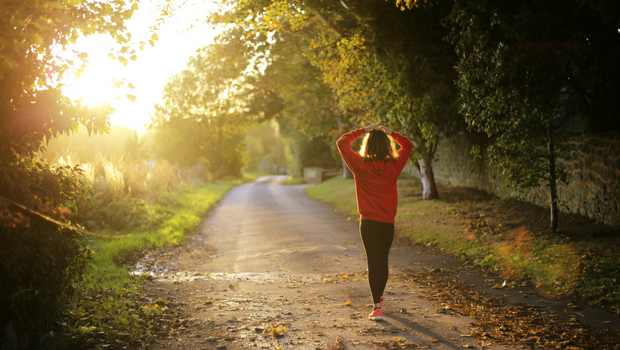 ---
During the Good Friday service, our pastor gets up and quotes Elizabeth Barret Browning.
How do I love thee? Let me count the ways…
"Although there are many ways that God shows His love towards us," he tells the congregation, "tonight is a time for us to reflect on the Way He loved us."
What he said stuck with me. It is true: God shows His love towards us in so many different, beautiful, unique ways.
Every sunrise. A farmer's field of crops. Birds singing on wind-blown power lines. Morning sun rays bouncing off a sidewalk. The drawn-out hum of laughter.
All these things are amazing gifts from God that proclaim how much He loves us.
But as wonderful as these things are, none of them compare to the Way that God proclaimed His love for us.
The cross was and is and forever shall be the greatest gift God ever gives us.
In this article, I want to share with you three things to remember about the cross after Easter – three reasons why the cross is the most incredible gift we have ever received.
1. The cross reminds us how much God loves us.
One of the most amazing things about the cross is the extent of love it demonstrated towards us as sinners.
"For while we were still helpless, at the right time Christ died for the ungodly. For one will hardly die for a righteous man; though perhaps for the good man someone would dare even to die. But God demonstrates His own love toward us, in that while we were yet sinners, Christ died for us." — Romans 5:6-8
Christ didn't choose to die for us because we were righteous or pious, or because we had attained some nearly-perfect superhero status.
Far from being saints, we were sinners. We were ungodly. We deserved every nail pounded into His wrists.
The miracle of the cross is that Christ knew all this about us and yet He chose to die for us anyway.
He sealed His love for us with His blood.
2. The cross reminds us how seriously God takes our sin and spurs us on to desire holiness.
When we sin, it can sometimes be tempting to try to justify it.
It's not that bad. My really good friends do it. Just once won't matter.
The cross, however, silences all such excuses and reminds us: God takes our sin seriously.
Our sin is so serious to God that no sacrifice other than God Himself was enough to atone for it.
His back was flogged, His face was struck, His body was broken – and all of this was required to redeem us.
The seriousness of the cross should spur us on to desire holiness.
"Conduct yourselves in fear during the time of your stay on earth; knowing that you were not redeemed with perishable things like silver or gold from your futile way of life inherited from your forefathers, but with precious blood, as of a lamb unblemished and spotless, the blood of Christ." — 1 Peter 1:17b-20
3. The cross should fill us with an unquenchable joy because it points to the resurrection.
Webster's Dictionary defines a catastrophe as "a final event; conclusion; generally, an unfortunate conclusion, calamity, or disaster."
Before the cross, catastrophe was our story. We sin. Consequences follow. End of discussion.
But God didn't want the story to end there. So He created a eucatastrophe.
Eucatastrophe is a word that was coined by J.R.R. Tolkien to mean a "good catastrophe" – something completely unexpected that takes a seemingly hopeless story and gives it a 'happily ever after' ending.
Tolkien said that "the Resurrection was the greatest 'eucatastrophe' possible."
What happened on the cross was incredible, but the Bible tells us that without the resurrection our faith is worthless.
"And if Christ has not been raised, your faith is worthless; you are still in your sins. Then those also who have fallen asleep in Christ have perished. If we have hoped in Christ in this life only, we are of all men most to be pitied." — 1 Corinthians 15:17-19
The cross was the turning point in our story. The resurrection was the instant the battle was won.
Thus, the cross should fill us with joy because it points to what happened afterward: Christ didn't stay there!
And if you ask me….that's definitely a reason for unquenchable joy.
---
Share Your Thoughts in the Comment Section!
---