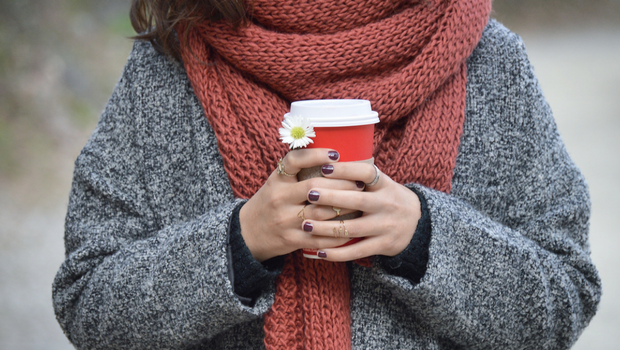 ---
I don't know about you, but I love the feeling of a clean room.
It's so nice to have things organized and for my space to be clutter-free. However, it's always been difficult for me to keep it clean.
My room has, unfortunately, looked like a tornado more than a couple of times. My sixteen year old brother, Preston, however…
He's kind of the resident "clean-freak" at our house. He actually enjoys cleaning…for fun.
A little strange, I know. He's pretty amazing when it comes to organization, cleaning, and keeping things clean. It's a huge help and blessing.
…Except when you're too busy being mad that he messed with your stuff.  
The following story is not fictional, but rather a real-life event that happened only last year.
An "Unpleasant" Surprise
It was a quiet night and it was one of those days when my room was in "tornado mode" again. With my room out of sight (and therefore, out of mind), I sat at my family's dining room table, working on a project for my mom. After a couple hours or so, I was finishing up and Preston came downstairs, walking towards the table.
He smiled suspiciously at me and I could tell he was up to something. My suspicions were confirmed. "Want to see what I've been working on for the last couple hours?" he gleefully asked. I said that I did and followed him back up the stairs.
When we were at the top, I realized something was seriously wrong. The lights in my room were on. The door was wide open. Oh no, I thought, as we rounded the corner. It can't be.
My room was beautifully clean and organized. I was shocked. I could see Preston out of the corner of my eye excitedly awaiting my reaction.
Here was my younger, teenage brother who had just spent all of this time making my room look better than presentable… without me asking or bribing him. I should've been incredibly grateful.
I should have been… but in that moment, I wasn't. At all.
In fact, I exploded. All I could think was, How dare he come into my room, touch my things, and move them around without asking. My attitude was definitely not pretty.
Talk about the phrase "missing the forest for the trees" being put into action, right?
Thankfulness is Key
You would think that I would learn my lesson after that one time, but almost the exact same situation happened again more about a month later. Turns out that I was the strange one.
And yet, on a good note, I did learn a lesson through both of those situations: often times, it's easy to focus on everything that's "wrong" with a situation instead of focusing on what's right and being thankful and grateful to God for those things. If you pay attention to the wrong things, you might just miss a blessing.
Thankfulness is a core part of our lives as followers of Jesus.
Colossians 2:6-7 says,
"Therefore, as you received Christ Jesus the Lord, so walk in him, rooted and built up in him and established in the faith, just as you were taught, abounding in thanksgiving [emphasis mine]."
So we're supposed to be "abounding in thanksgiving"? Or as other translations may say, "overflowing"? And as 1 Thessalonians 5:18 tells us, "Give thanks in all circumstances; for this is the will of God in Christ Jesus for you"?
Wow. That's pretty convicting.
But let's not walk away, being convicted, and then not do anything about it. I know that, I for one, need to make some adjustments.
When you're tempted to say, "Ugh, the drive-thru workers messed up my order," say, "Thank you so much, God, that I have food to eat!" When you're doing chores, instead of complaining and talking back to your parents, thank God for the joy of work and that He's teaching you through those moments. Thank Him for the simple joys of life like having a roof over your head, good friends, a sunset, parents that love you, built-in potential friends (siblings), music, books to read, animals to play with, clean water to drink, a healthy body, and most of all, a relationship with Jesus.
The list could go on and on.
It says in James 1:17 that,
"Every good gift and every perfect gift is from above, coming down from the Father of lights, with whom there is no variation or shadow due to change."
Let's start looking for those gifts that God gives us each day and then thanking Him for them.
What are some things that you can thank God for today?
---
Share Your Thoughts in the Comment Section!
---