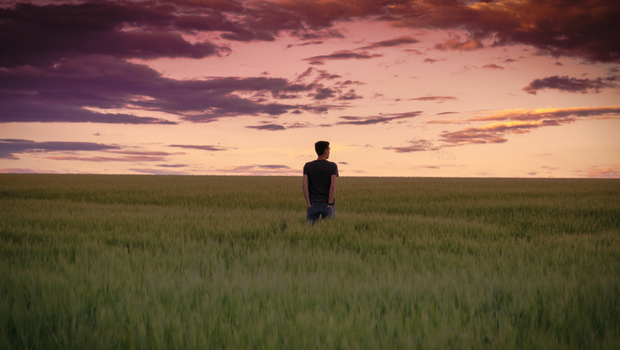 ---
Surrender. It's a beautiful thing.
Beautiful, yet difficult.
Like every Christian, I battle with this. Flesh warring against Spirit. I've sensed my human, sinful instinct to rebel rise up within me. I've felt the aching, grasping need to control, along with frustration when I realize I can't.
But above all that, I've felt peace, joy, and inexplicable beauty in letting go. The freedom of entrusting to Christ's larger, stronger hands what mine try to clench tight.
I've learned many things on my constant journey of surrender, but four in particular stand out
1. Surrender is good, because God is good.
Surrender isn't easy, but it's worth it. And yet, we're still hesitant to let go. One reason for this is fear. We fear what surrender will lead us to, what God might ask us to do.
But we forget that God won't take our surrender and throw it back in our faces. He won't taunt us by giving us something we can't do alone and leaving us to see how we'll cope. The enemy wants us to believe that, but it's a lie. God never leaves our side.
The road He leads each of us down may be difficult—there's no denying it. It may be something we wouldn't choose for ourselves, but it's meant to refine and perfect us. Any other path might not showcase His provision as mightily, His grace as all-sufficing.
We need never fear what surrender might lead us toward, or what it might cost, because the One who controls all promises to be with us and be our help, and His promises never fail and His plans are always for our good.
2. God uses people who are fully surrendered to Him.
"The world has yet to see what God will do with and for and through and in a man who is wholly and fully consecrated to Him." – Henry Varley
I love this quote. It touches on the heart cry of a true Jesus follower. What greater calling than to be fully consecrated and surrendered to the High King of the world?
And yet there's one part that's so difficult. The wholly, fully part. Many of us think of surrender in terms of "big and important" things. We believe we're totally sold out to God— and we are, in the big picture, but there are many other smaller areas of our lives we hold on to. Areas that won't make or break our salvation, but nonetheless keep us from being wholly and fully devoted.
I love how fellow Rebelutionary, and writer, Luke LeFevre, says it on his blog, "All or Nothing:"
"We look at Jesus and say, 'Lord, there's nothing I won't do for You. I will die for You!' But I think Jesus is responding by pointing to places in our lives and saying, 'Yes, you are willing to die for me… but are you willing to let this thing die in you?' Are we willing to let dreams and desires that are not of God die? At the same instant that we are shouting, 'God, I want more of You!' He is looking back and saying, 'No, I want more of you!'"
It's true. We're willing to make the greatest sacrifice of laying down our lives for Christ, but we're stubborn about surrendering, "dreams and desires that are not of God."
But such surrender is of paramount importance if we truly long for Him to use us, and wholeheartedly desire intimacy with our Savior. There's no halfhearted surrender or compromising obedience. It is, as the name of Luke's blog so aptly describes, All or Nothing.
3. Surrender opens the door for greater intimacy with Jesus.
My greatest desire in life is to know Jesus, and love Him with all my heart and soul – nothing held back. All my love, poured at His feet in worship. But if I long to worship in spirit and truth, I must also learn surrender.
Worship flows from a heart brimful of love. So does surrender. The two are intrinsically connected. One cannot worship while refusing to surrender, nor can one surrender without worshiping.
Surrender can be painful, because it feels like we're tearing out a piece of our heart. But it's in that moment that true worship takes place, and true love fills our hearts. Jesus knows how much surrender costs us, how hard it is. And He honors it when we choose a love so radical that we can truly say, "not my will, but Yours." The power and beauty of surrender isn't found in what we give up, but in what we gain.
4. God doesn't ask us to give any more than He already gave.
"What kind of a God is it who asks everything of us? The same God who '…did not spare His own son, but gave Him up for us all and with this gift how can He fail to lavish upon us all He has to give?' He gives all. He asks all."—Elisabeth Elliot: Passion and Purity
Ours is a God who stops at nothing to claim our hearts, who has given everything to cleanse and forgive us. When we consider this lavish sacrifice, is it really too much for us to give our lives in service to our King?
On the cross Jesus set the precedent of surrender and sacrifice. He gave all. Now, in our lives, He asks all.
To be honest with you, I don't have surrender all figured out. I don't glibly offer these four points as if they're easy. Because they're not. Like you, I struggle daily.
But I am oh, so thankful that He is continually sanctifying me, convicting me, offering grace upon grace. I pray I'm more surrendered today than I was yesterday, and tomorrow I'll be more surrendered than I am today.
But even more, I pray He sees in me, despite my flaws and failings, a heart that says "Yes, Lord. All to Jesus I surrender. All to Him I freely give."
---
Share Your Thoughts in the Comment Section!
---