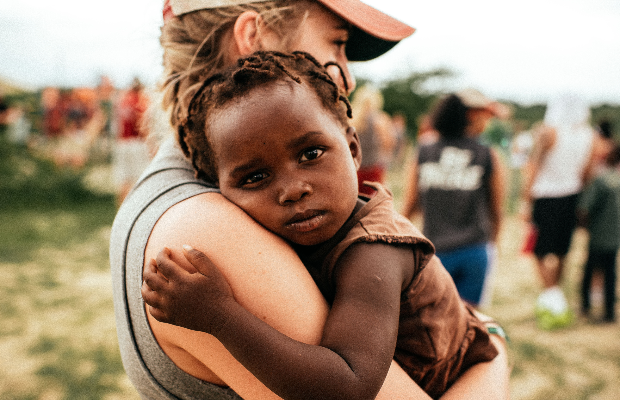 ---
I had no idea what it would be like to move first to a different state, and then to an entirely different country and culture. When I was twelve, we officially moved to Mexico, and went to language school. I was excited, and most of us quickly picked up the language. I loved it there.
And then six months later, we moved to a town with our new teammates. At an elevation of five thousand feet, the mountains were breathtakingly beautiful, surrounding us on all sides. But the people there, though nominally Christian or Catholics, were so very lost.
We only spent three years in that town. I was expecting that as our new home, we would live there for much longer. Our time there was not wasted, but I wished I had more time to make a difference in the lives of the people there.
Not wrong, just different
Culture. It was so hard for us to adjust to the Mexican customs. Nothing was done how Americans would have done it. Sometimes I wanted to just say, no, that's not how you do it!
I was wrong.
It taught us how to be open to differences. There is not always one right way to do something.
I have no doubt that we offended many of them,. But most were so gracious, forgiving and helping us to learn.
The Mexican customs were a huge adjustment for us. Some were just different, like everyone shaking hands when greeting each other. Others, we found a little more offensive, like not returning stuff that we lent them.
After three years, we finally were starting to adjust to their customs. We would show up late, like they did. We shook hands with everyone, though it was always a bit interesting with a crowd.
And being back in the States, we think some American customs are strange. It has taught me that life is not lived just one way.
There is still so much to learn, and so much room for more humbleness. We have a perfect example though, of the One who came as a humble servant, living on a place that was not his home, giving his life for us.
It's all temporary
One thing I have learned as an MK is flexibility. A lot of times, everything is unknown. Or nothing goes according to plan.
I have lost count of how many different moves we have made over the years. But as time passed, I felt at home everywhere, no matter where we were staying for the night. It was home.
But we always stood out. I could never truly say that I was a Mexican. Though we could speak almost fluent Spanish, and know some of their customs, were still were the foreigners.
And back in the United States, we were the missionaries. It was no longer home either.
As difficult as it is, it's a beautiful reminder. The chorus to Where I Belong says:
All I know is I'm not home yet

This is not where I belong

Take this world and give me Jesus

This is not where I belong
We are sojourners here. Sojourners. There is a reason I can never truly belong. This is not my home. I look forward to the day when I'll be truly home. I long for it.
In comparison to an eternity spent in heaven, this is just a vacation. Life here is temporary.
Spend your life wisely
I lived for three years in that town. We met many new people, made new friends. Our neighbor got saved. That was amazing in itself. He is an entirely different man than he once was.
But when my parents decided we were returning to New Jersey, I regretted the time I had wasted. The time I had wasted being shy, not sharing Jesus with the people there.
When you live your life in the same place for a long time, you just take for granted that you can do it later. That is what I did. I did not know how long we were staying there.
I thought that I could invite that girl over later. Be a friend to someone– later. Talk about Jesus to the lady in the market who is just sitting there every Saturday. Later.
When life is stretched out in front of you, it's easy to think that the time will come – later. But no, life is short.
"The grass withers, the flower fades when the breath of the Lord blows on it; surely the people are grass. The grass withers, the flower fades, but the word of our God will stand forever." (Isaiah 40:7-8)
Live your life as though not a moment should be wasted. Life is a breath. Spend it to God's glory!
---
Share Your Thoughts in the Comment Section!
---