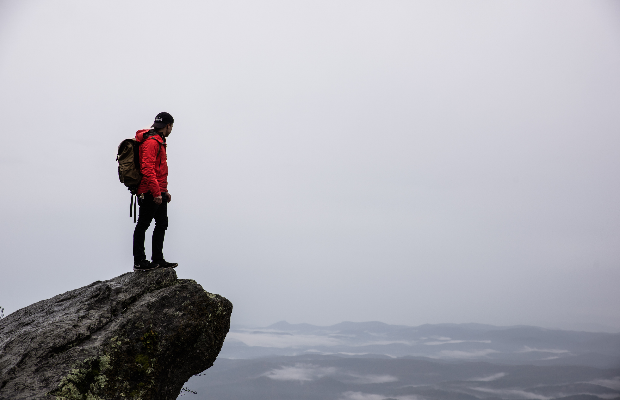 ---
I paused as I read the post. It asked, "How do you describe a Christian? I'm asking because I think I have a different definition than many of you." I clicked to see the comments, morbidly convinced I was about to witness a full-out brawl between different denominations, or the putting forth and praising of strange cult-like beliefs.
But there wasn't.
Each person described what it means to be a Christian a little bit differently, yes. And the original questioner had a unique answer as well. But rather than the soft heresy or warring factions I had so morbidly expected, I found I generally agreed with them all. True, there was the occasional ambiguity of the precise intent of phrases like "Love everyone" because these phrases have often been co-opted by wrong ideas. But with a charitable reading, I found myself nodding to almost all of the answers. And yet none of the answers were the same. They were all different.
Does that mean I'm a naïve Christian? I hope not. Does that mean I don't know how Christianity or doctrine works? I don't think so. Does that mean that all of these people were confused about being a Christian? No.
Perhaps it means that we can't truly have a small, concise definition for something so big.
Perhaps you've run into this problem before. Someone will ask you a question, and you're unable to answer, not because you don't have answers, but because you have such an abundance of them. There's a paralysis that comes from expertise, not inexperience.  "What is your favorite book? How was your week? What do you enjoy about your spouse? How do you fly a plane?
How can we know Jesus rose from the dead?" Where do you even begin?
And because of the very fact that we know so much, we flounder.
"Well, what genre of books, because the novels I'm reading right now are these, but then I'm also enjoying this non-fiction…"
"So much happened this week, I mean, I went roller skating and studied for finals and changed diapers and laughed loudly and cried quietly and sang around the house and…"
"Well, it depends on the day, their laugh, their smile, how we talk, and then I can't forget–"
"A plane? Well, you have to consider lift and thrust, and know what direction the wind is going, and then check all your instruments and…"
"We have the eyewitness accounts which… oh, and the historical accuracy of those accounts compared to the accounts of Caesar's wars… and the historical records too… and then there's–"
There's a paralysis that comes from too much data, not too little. But that doesn't mean there's not an answer to the question. And that doesn't mean we don't know the answer. It just means that often reality is so big it can't be condensed into a single definition.
And that's as it should be. After all, when you define something, don't you in a sense limit it? You show exactly its lengths and boundaries, you encompass all of it. In being able to put it into words, in a way, you make it small. If you can express the entirety and full extent of something simply, it's probably something very, very simple. So it shouldn't be a surprise that many things in life are hard to express. And it should be of even less surprise that the most important things of life are hard to express.
And that's not to say you can't express these things simply. You can.
What does it mean to be a Christian? Let's hear it from Christ Himself, "If anyone would come after me, let him deny himself, and take up his cross daily, and follow Me."(Luke 
9:23
)
There it is, plain and simple. And yet so complex, in the living it out in real life. Complexity hidden in simplicity, that's what makes this topic so deep. Perhaps it shouldn't surprise us that the Word Himself is the best at being succinct.
I don't know if, this side of heaven, we'll ever be able to fully understand and fully explore and fully explain what it means to be a Christian. Is it to be a Christ-follower? Yes. But there's more than that. Is it to love Christ fully and completely? Yes. But there's more than that. Is it to keep His commandments? Yes. But there's more than that. Is it to declare Him the Lord of your life, to accept Him as your Savior, to give your life to Him and Him alone, and to trust in Him and Him alone? Yes. And it's so much more than that.
And that's what makes it beautiful. We can't fully explain all these things, but that doesn't make them any less true — rather more. Because it is a simply complex world we live in. A simple chair is actually several boards which is actually many wood fibers which is actually millions of atoms which is actually billions of electrons and protons and neutrons which is actually — we haven't even begun to see the limits of our transient, material world. So what then of the wonders of the eternal one?
 "Oh, the depth of the riches of the wisdom and knowledge of God! How unsearchable are his judgments and how inscrutable His ways!" (Rom. 11:33)
And that's not to say there are no right and wrong answers. Some ideas are Biblical, and some are not, and we need wisdom to discern between the two. But right and wrong answers do exist. For though both are made out of atoms, a chair is not a pizza; and you'll end up either with greasy jeans or broken teeth if you believe and act otherwise.
Truth can be hard to express. But that's ok. What a Christian looks like in real life can be hard to express. But that's ok. We shouldn't be very surprised. Life itself is so varied and multi-faceted, and we ourselves are hybrids of flesh and spirit, lasting a moment and yet forever.
It's complex, yet simple. A reflection of him who is infinitely creative, yet also a master Artist who fits all of Creation into one cohesive whole. The traces of him who made billions of galaxies, and yet made their spirals the same as the smallest daisy's. The proclamation of the God-Man, a concept easy to put into words and so impossible to explain.
So today, do the simple complex thing of worshiping him.
Because we'll have all of eternity to see in the unfolding and explaining of his Truth.
---
Share Your Thoughts in the Comment Section!
---