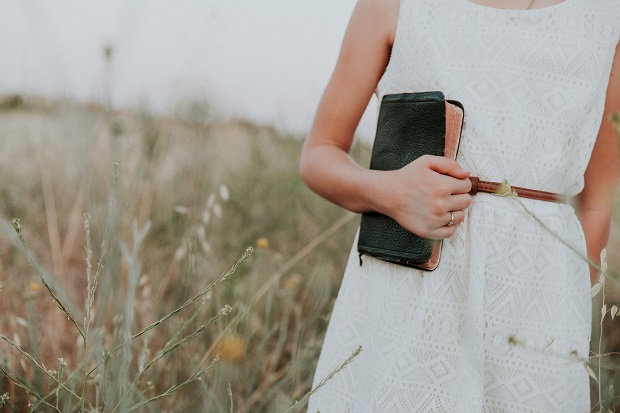 ---
Crash!         
I heard the sound before I actually saw what had happened. Looking up from my task behind the counter at work, I saw a customer standing over a shattered snow globe. My manager saw it too, and hurried over to where the shattered glass lay in a watery mess. Asking if I would stand near the mess to warn customers to be careful, she hurried to get something to clean it up.
I stood next to the shattered snow globe, and as another customer came around the corner I quickly warned her, "Be careful, there's broken glass here."
This made me start thinking.
It was so important for us to make sure we warned our customers about the shattered snow globe so no one got hurt. We made sure to stop everything else we were doing to clean it up and keep anyone from getting injured.
Yet it makes me wonder how many people pass us by on a path to death and destruction, and we don't stop to warn them.
How many people do I come across who have rejected the salvation of Christ and I don't stop to warn them about their decision? Someone's spiritual future should be so much more important to me than someone getting physically injured on glass. But sadly, I forget to make sharing the gospel a priority. I don't always stop what I'm doing to warn people that life is short and they need to know where they're going to spend eternity.
But what can we do about this? How can we make sharing our faith and the gospel a priority in our everyday lives?
Remember to pray.
Sometimes we can underestimate the power of prayer in our lives. Let's remember to stay in prayer, continually asking the Lord to bring people into our path that we can minister to and share His salvation with. Pray for the people you witness to, that God would soften their hearts.
Memorize important Scripture verses to help when sharing the gospel.
Have you ever heard of the Romans Road? It's a way of explaining the gospel through verses from Romans. Consider memorizing these verses, which will benefit you when sharing your faith.
Be bold.
Fear is a huge factor that keeps us back from sharing the gospel with friends, acquaintances, or strangers. After all, how will they react? Will we look silly? When I was standing over the shattered glass I didn't think, "What if people think I'm silly to warn them?" No, instead my focus was, "I need to help keep these people from getting harmed." Let's be bold and keep that as our focus in witnessing, instead of our own personal comfort or desires.
Live it out.
Our actions do speak louder than words. Our attitude and actions may be the only testimony of faith the people around us ever see. We may not get to share God's love with someone in words, but we can always share his love with our actions and attitude.
Our attitude and actions may be the only testimony of faith the people around us ever see.
Click To Tweet
The next time I was at work and a snow globe broke, I allowed it to be a reminder to me that I should be sharing my faith at all times, and that it should be my first priority because time is short.
May it be a reminder for all of us.
---
Share Your Thoughts in the Comment Section!
---