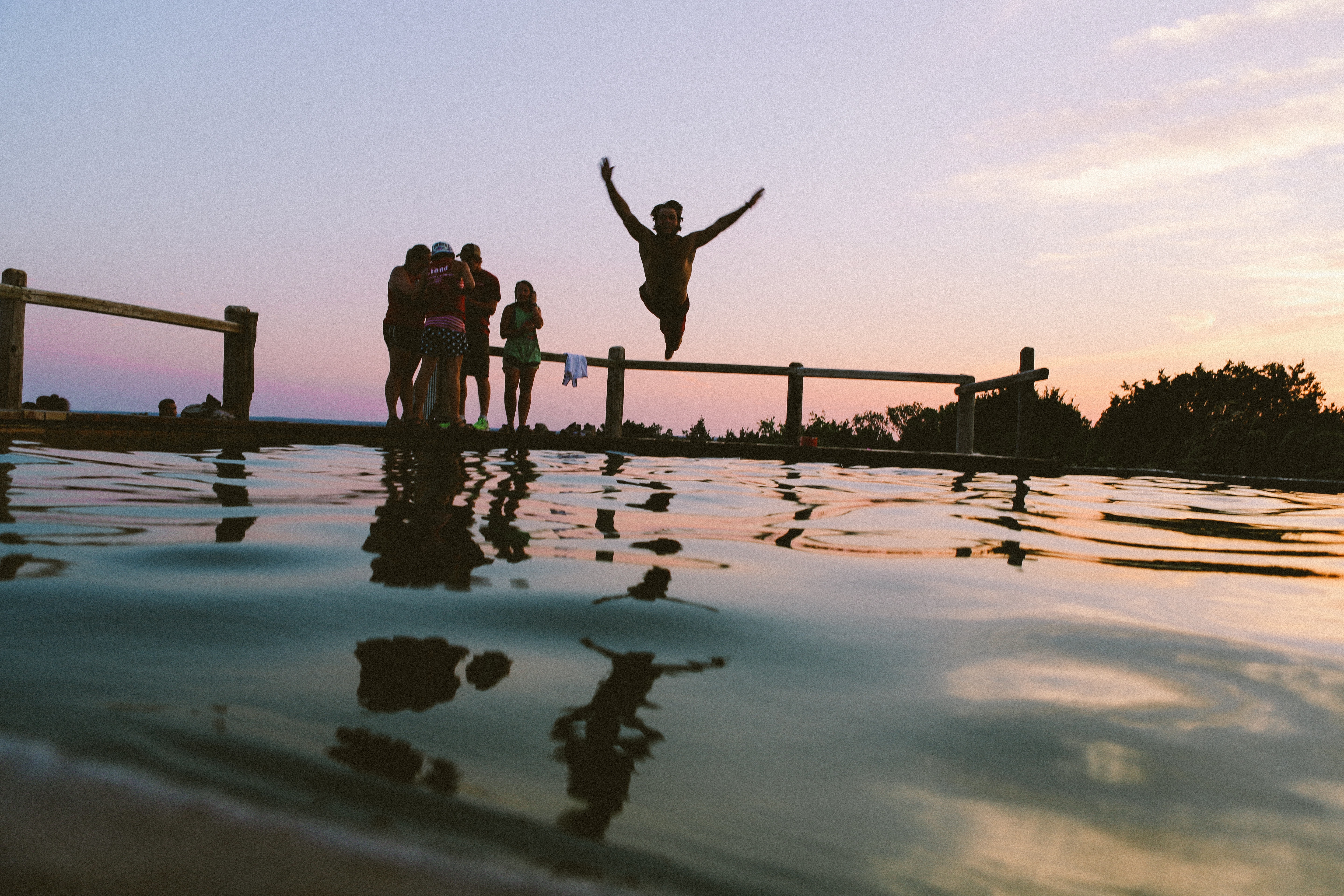 We were on a trip around the East Coast.
My brother and I were enjoying it all. The scenery, the food, and especially the history. But then my parents started feeling a nudge in their heart that we needed to move out there.
What?
It's funny how we nod our heads to the things we're taught until we're waist deep in a circumstance where we actually need to use them.
I always knew my hope was supposed to be in Jesus alone, but I don't think I quite understood until four years ago.
"Why would God want us to move?" I remember furiously asking. "How could God do this to me?"
I'd lived in California my entire life up until that point. My family and friends all lived there, and within a four-hour radius too. I had always felt secure and comfortable. I knew all the kids at church and hung out with a lot of them. I had my special friends, special plans, and special memories. I was devastated, and my trust was honestly pretty shattered for a while. After all, if we were to go through with this, I would lose everything. What was God thinking?
All Things Work Together…
If I had a choice now, I wouldn't skip that move for anything. Sure, it was extremely painful, but it has molded me and the rest of my life. It was only the beginning of my family's giant adventure. I've moved three times (going on four) and I've had weird experiences, uncomfortable situations, and awkward friendships.
It's been strange sometimes, but I know God has used everything for the best. He's used it to teach me.
I've had a chance to participate in things I never imagined I would be able to do. I've started fully pursuing a writing career and I began a blog. It's been insane.
"Great Is Thy Faithfulness" is one of my dad's favorite hymns, and as things have progressed in our family's lives, it's quickly become one of my favorites as well.
"Great is Thy faithfulness, great is Thy faithfulness, morning by morning new mercies I see. All I have needed Thy hand hath provided, great is Thy faithfulness Lord unto me."
In addition to the hymn, I have also clung to this verse:
"For as the heavens are higher than the earth, so are my ways higher than your ways and my thoughts than your thoughts." (Isaiah 55:9)
We don't know why some things happen. We don't know when something will come to knock our legs out from under us. We don't know when tragedy will strike. We just don't.
But we do know that, in everything, God will be right next to us. We can come to Him with anything. When the burden gets too heavy, we can give it to Him and He will carry us in addition to the burden.
What Was Wrong With Younger Madeleine's Security
Looking back at myself, I have come to realize that my security was in the wrong place. It wasn't in the Lord. It was in my surroundings. In this world, that is the worst place to ever place your security. In this age our surroundings are always changing. Whether it be the people around us, our emotions, or the literal surroundings, everything is moving and changing.
But there is One who has never changed and will never change:
Jesus.
As summer dawns, I'm now entering my sophomore year of high school and moving again in a couple weeks. I already know there will be so many things changing. I'm nervous, anxious, and honestly, sometimes just straight up mad.
It's been a lot for my fragile, introverted mind. There have been many times I felt useless and like I won't make it through.
This year is going to be tough, brutal even.
But Jesus is at my side, holding my hand. "I can do all things through Christ who strengthens me." It's a good thing I'm so weak because that's when He can shine through.
As Christians, our security is in Christ alone. I know that even when I feel my grip failing, Jesus is there; ready to catch me. In the worst of times, there will always be something to learn from the experience.
"I can do all things through Christ who strengthens me." (Philippians 4:8)
Bring it on.