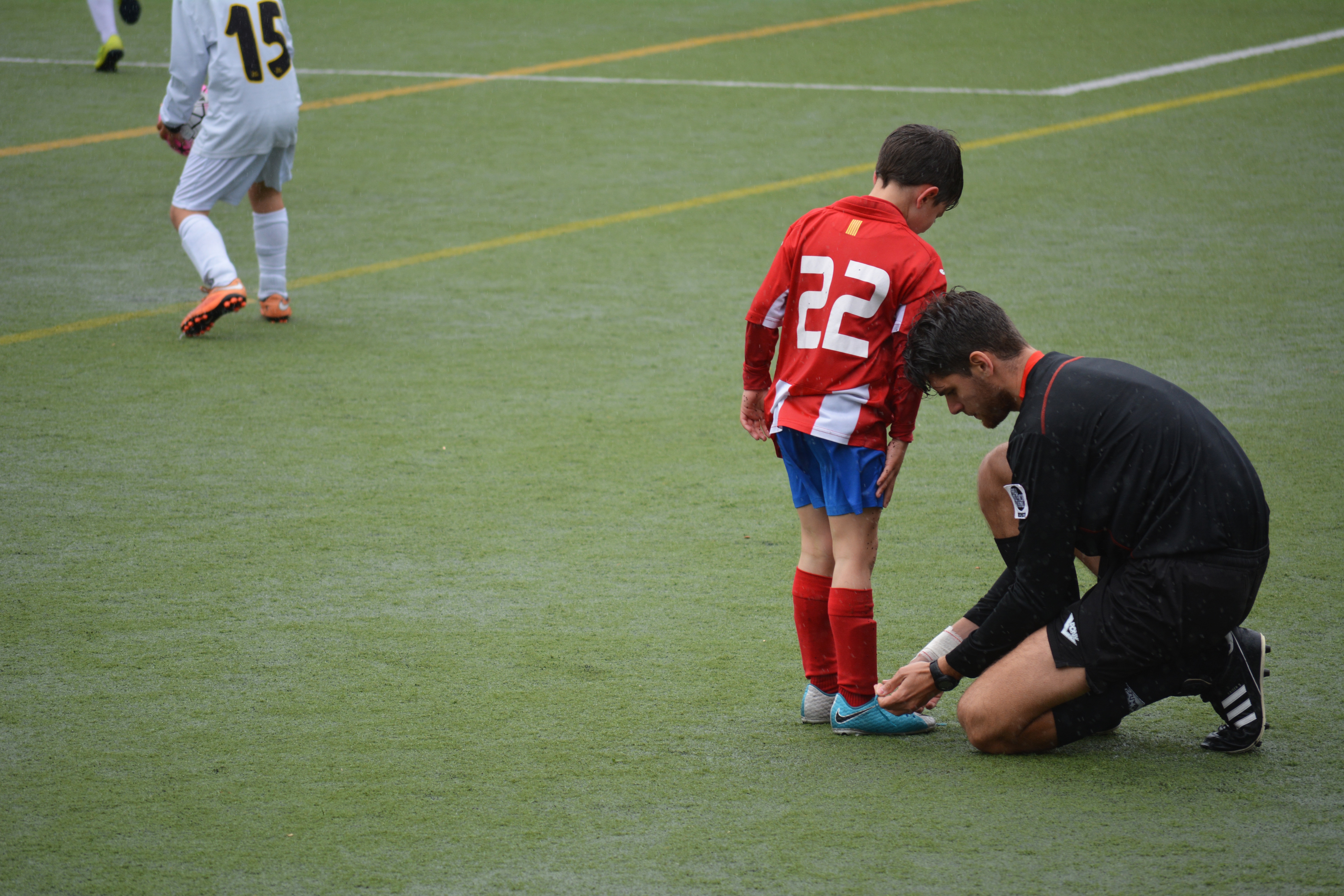 A year ago, I entered the ranks of the working world, and got a job.
And not just any job—a "best in town" kind of job that most people only dream of, with a kind boss and flexible hours.
But unfortunately, it wasn't the job I wanted.
While I methodically filed papers and made phone calls, I dreamed of the day when I'd be able to leave the drudgery of a "normal job" and do what I really wanted to do—write. Minister to teens, and share truth from Scripture. I imagined how worthy and fulfilling that kind of work would be, and I couldn't wait until I'd be able to do what I felt passionate about and called to.
One day a few months ago, I was feeling particularly disheartened and discontent (In other words, I had a really bad attitude). Sitting at my computer doing what felt mundane and pointless, I began inwardly complaining.
Until deep in my heart, conviction pricked, and I felt God's gentle rebuke, "Do you really think I couldn't use you more powerfully here if I wanted to?"
Ouch.
That day, I learned we can't limit the scope of where God can and cannot use us. As I'm writing, the season of this job is drawing to a close, and opportunities opening up for writing and ministry. But even though God has been so gracious to allow my dreams to come to pass, I know I'll still need to fight against my flesh. The lesson I learned sitting at my desk that day not only convicted me, but also revealed the inherent tendency I have in my heart called "pride."
We all have pre-defined expectations of how we believe God should use us.
In our culture, we've boxed in the roles of ministry, and set certain expectations for what true ministry looks like. Missionaries…pastors…writers…speakers—we look at these people serving God in ways the world recognizes and validates as important and think, "Surely that's the kind of servant God wants."
In admiring the work others do for him, we degrade the place God currently has us. The work he's currently set before us.
In admiring the work others do for him, we degrade the place God currently has us.
Click To Tweet
God is as unique as his kingdom is diverse. To say he can only work through certain occupations is untrue, as well as dangerous. He is limited by nothing and no one. I deeply admire and respect those individuals serving God in the above capacities. I know God has called them to that work, but I also know that he hasn't called every Christian to become a pastor, a writer, or a missionary in a foreign country.
But I do know that he has called every Christian to serve him.
Which leads me to ask a radical question.
What if he could use us most powerfully right where we are?
For some, that intrinsically means serving as a pastor or missionary. But God needs people in the streets just as much as he needs them on a stage. He can use teens working at Wal-Mart just as much as he can use teens working overseas. True ministry has nothing to do with our title, and everything to do with the faithfulness we show in our daily lives.
True ministry has nothing to do with our title, and everything to do with the faithfulness we show in our daily lives.
Click To Tweet
True ministry begins with love.
It begins when we care more about the broken, desperate people in the world—in our town, at our job, in our neighborhood, at our church, in our home—than we do about being recognized for our service. It begins when we can lay down our misguided pre-definitions and simply love those around us, reaching out to the lost and the hurting, being the love and light the world desperately needs to experience.
It begins with prayer.
With taking the time to care deeply about the concerns and trials of those around us, passionately interceding, uplifting each other to the throne room of our Great King. It begins when urgent prayers for revival cross our lips, consume our hearts, and lead us to cry out for the lost to be found by our Shepherd Savior. True ministry takes form when we pray until we're weary and spent, when we don't have the words, but we know the Holy Spirit does. When we pray for others, even though we desperately need prayer ourselves.
And it begins with the Gospel.
The beginning and end of love in its purest form. The only message that can save a soul from the death we all deserve. The message Christ commanded us to carry into the world.
Love knows no bounds of time, place, or circumstances. That's why our humble service right where we are can be used in powerful, extraordinary ways…if it's done in love.
I echo Paul's words—even if we could speak with the tongues of angels, prophecy, have the faith to move a mountain, even if we gave away all we owned, and were even martyred for Christ, every bit of it would amount to nothing—if we didn't have love. (1 Corinthians 13:1-3)
There's no such thing as an inferior servant of God. Cultural expectations may make us feel that way if we don't have a specific title, but in reality, we're just called to love, pray, and spread the gospel—right where we're at, and follow Jesus no matter what.
You may never be referred to as "a missionary," but we're all commanded to be missionaries and agents of the Gospel. You may never have the title of "writer," but every one of us can write truth and encouragement to our family and friends. You may never speak to a crowd, or lead hundreds to Christ at once, but we all have voices God wants to use, and it would be an unsurpassed privilege to be able to lead just one heart to the Father. You may never have the applause of the world, but follow Christ, and you're guaranteed the applause of Heaven.
You may never have the applause of the world, but follow Christ, and you're guaranteed the applause of Heaven.
Click To Tweet
The Gospel is our responsibility as followers of Christ. Prayer is our opportunity to come before his throne. And love is the encounter that pulls it all together. The moment of Holy when one heart, desperate for change and the Gospel intersect in one prayer of brilliant, explosive redemption.
It's then, when we humble ourselves, that God can take our faithful efforts, and multiply them beyond anything we could ever imagine. It's then, when we pray for those around us—and for wisdom and guidance and strength to follow Christ—that we can be used in this small way and play a part on this story road of rebelutionaries and Jesus chasers.
Never forget that yours is no inferior ministry. Never give up when you don't see any results. Never stop following Christ—never stop pursuing Him. Never stop praying and sharing the Gospel. And never, ever stop loving. And always remember, your faithful service matter. It could be how God reaches one person.
---