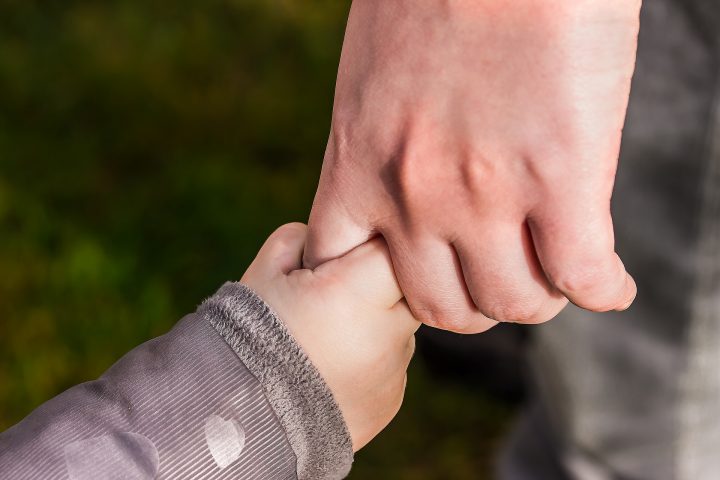 Several years ago I got sick. The thing about this sickness was that I didn't get better. Days dragged into weeks and weeks dragged into months until the months turned into years. Still there was no sure end in sight.
Some days are harder than others. My illness plays games with my brain and I start to forget things and feel like the world is closing in on me. I get confused and it is hard for me to even concentrate well enough to study the Bible. On the hardest days, I start to doubt God's promises. I start to feel like I can't hold on to him anymore.
Is my illness going to rip me away from him? I feel like I'm holding on with the last ounce of strength I possess. My grip is slipping, slipping, how much longer can I hold on?
It's Not Up to Me
But does it actually depend on my ability to hold on? If it is up to me, can I truly hold tight to Jesus on a good day, let alone a bad one? Is this all about me and my abilities?
Actually, no it is not. I'm not the one who reached out and grabbed Jesus when I was drowning in my sin. It was Jesus who reached out and grabbed me before the violent waves of sin would have taken me completely under.
Do you ever feel like life is going to rip you away from your savior's hold? Do you feel like you have to do the work to hang on?
When Jesus came into this world to die on the cross he reached out to save you and all sinners from the dangerous waters of sin. He is the lifeguard who saves us. We couldn't have done it ourselves.
He Is Strong Enough
If Jesus came down to earth to pull us out of our sin, why do we sometimes get afraid he can't keep his hold on us? He promises to never let go of us, even when the troubles of this life threaten to get the best of us.
"I give them eternal life, and they will never perish, and no one will snatch them out of my hand. My Father, who has given them to me, is greater than all, and no one is able to snatch them out of the Father's hand" (John 10:28-29).
Jesus has us in his firm grip. Nothing can rip us out of his hand. Not chronic illness, not the most mind altering difficulty. Not even the devil can take us away from the love of God.
"For I am sure that neither death nor life, nor angels nor rulers, nor things present nor things to come, nor powers, nor height nor depth, nor anything else in all creation, will be able to separate us from the love of God in Christ Jesus our Lord" (Romans 8:38-39).
We don't have to depend on ourselves to hang on. God is hanging on for us. He is holding us tight and will not let us go. When the trials of this life threaten to make us lose our grip, let us remember that we have nothing to fear.
Jesus' grip is much stronger. He is bigger than anything we will ever face in this life and he is the one in control. He promises to hang on to us no matter what comes our way.
"Fear not, for I am with you; be not dismayed, for I am your God; I will strengthen you, I will help you, I will uphold you with my righteous right hand" (Isaiah 41:10).
---