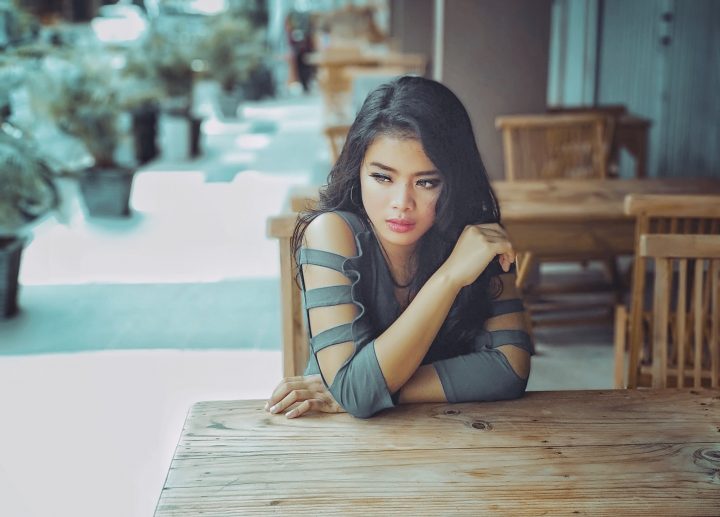 I shook as the waves of grief ripped through my body.
The pain of this one moment had left a scar on my heart that would last forever. My mind raced with unanswered questions. More pain. My thoughts quickly reverted to prayer. Why, God? Why now? Why this? Lord, I don't understand. Help me to accept this. I cannot carry this burden on my own. It is too heavy… please… I beg you.
Suffering comes in many shapes and sizes, but I think we can all agree that it affects every life to some degree. The death of loved ones, chronic illness, sickness, poverty, loneliness, mental illness, natural disasters, infertility, and car accidents are but a few examples.
The core of suffering
When Adam and Eve were in the garden they experienced perfection, peace with God, and relationship with him. When Eve took a bite of that fruit and passed it to her husband, everything shattered. They disobeyed God's clear command. Death (separation) entered the picture and things quickly went downhill from there. Corruption, pain, and suffering were introduced and wreaked havoc on God's once perfect creation. We tainted it.
All suffering can be traced back to this sin nature that we are all born with. Whether we suffer due to the poor choices of others or death and sickness, it all comes back to sin.
What I have recently learned however, is that God does not waste anything. He does not shove suffering on you as a burden to bear and smear your sin in your face. He loves you too much to do that. Once you believe in Christ, you have the positional truth of being a child of the Lord. He allows suffering to enter your life in order to sanctify you and draw you into further reliance upon him.
He redeems suffering
Elizabeth Elliot once penned this powerfully:
Our vision is so limited we can hardly imagine a love that does not show itself in protection from suffering. The love of God is of a different nature altogether. It does not hate tragedy. It never denies reality. It stands in the very teeth of suffering. The love of God did not protect his own Son. The cross was the proof of his love- that he gave that Son, that he let him go to Calvary's cross, though "legions of angels" might have rescued him. He will not necessarily protect us–not from anything it takes to make us like his Son. A lot of hammering, and chiseling and purifying by fire will have to go into the process.
This place of suffering that we find ourselves in can feel, quite literally, like our hearts are being ripped out of our chests. It is excruciatingly painful and leaves deep wounds on our souls. Suffering is not an easy thing by any means, even if you choose to deny that fact.
With that being said, we quickly see that the more we trust in the Lord, the more our fears and pain are relinquished into his loving care. It is not that they go away, but that he is in control. He is not in heaven pacing, wringing out his hands, brow furled in an anxious manner. God does not get frazzled.
It all begins in a place where we hand our fears over to the Lord. 2 Corinthians 10:15 says to bring every thought captive to Christ. Our minds can be a scary place where fears run rampant and we become overwhelmed. By giving these thoughts over to the Lord, we can move from a spirit of fear to a spirit of trust and peace. I could write a thousand things about finding peace in the Lord and turning to him in the midst of darkness and tragedy, but I don't have the space.
Remember this: God sees you
You are not walking through this alone. You are loved by the Savior of the world and he has not forgotten you. He is with you every step of the way. And for the record, when you feel alone and like you are the only one going through this, know that the far reaches of sin have not failed to reach us all. You are not alone.
These are great scriptures to pray over, meditate on, and memorize. The Lord longs for you to draw near to Him (James 4:8). No one just "snaps out" of suffering, it is a long process with hills and deep valleys, mountains and thick smog. The power comes when we realize that we can navigate through our suffering alongside the Lord, being assured that he knows what he is doing.
The Lord is your strong tower: "For you have been my refuge, a strong tower against the enemy" (Psalm 61:3).
Your high place: "Hear my cry, O God, listen to my prayer; from the end of the earth I call to you when my heart is faint. Lead me to the rock that is higher than I" (Psalm 61:1-2).
Your protector: "But the Lord is faithful. He will establish you and guard you against the evil one" (2 Thessalonians 3:3).
Your shepherd: "The LORD is my shepherd; I shall not want" (Psalm 23:1).
Your safe space: "And you will feel secure, because there is hope; you will look around and take your rest in security" (Job 11:18).
Your lover: "Because he holds fast to me in love, I will deliver him; I will protect him, because he knows my name"
(Psalm 91:14).
Your rest: "Come to me, all who labor and are heavy laden, and I will give you rest" (Mathew 11:28).
Let me tell you a story straight out of John 9:1-7. There is a man whose life has been tainted by sin as long as he can remember. He was born blind. He has never known the pleasure of watching a sunrise, looking into a newborn's eyes, or seeing emotion on another human's face. I am sure that he felt extremely lonely in his suffering. He had suffered his entire life, and yet he still chased after healing. It never just "became normal". The sting was never dulled. Jesus is passing by and the disciples assumed that this man was ill because of his own sin or the sin of his parents. Jesus in this moment tells us the most weighty and important reason for our suffering. He says, "it was not that this man sinned or his parents, but that the works of God might be displayed in him" (John 9:3). Jesus then performed a messianic miracle and healed this man (You can go to John 9 to read the entire story!).
We often forget this aspect of suffering. Our suffering can bring glory to and honor God. The way you handle the suffering that comes into your life can either curse God or bring glory to his name. It can draw people into his loving embrace, or turn them away in disgust. In your suffering God is giving you a choice. When we choose to glorify him, even in this, we are openly choosing to trust him and what he is doing and allowing in our lives. Glorifying God should be our ultimate goal as believers in Jesus Christ. The question is, are we doing that amidst any and every circumstance?
God is our refuge and strength, a very present help in trouble. Therefore we will not fear though the earth gives way, though the mountains be moved into the heart of the sea, though its waters roar and foam, though the mountains tremble at its swelling. Selah. (Psalm 46:1-3)