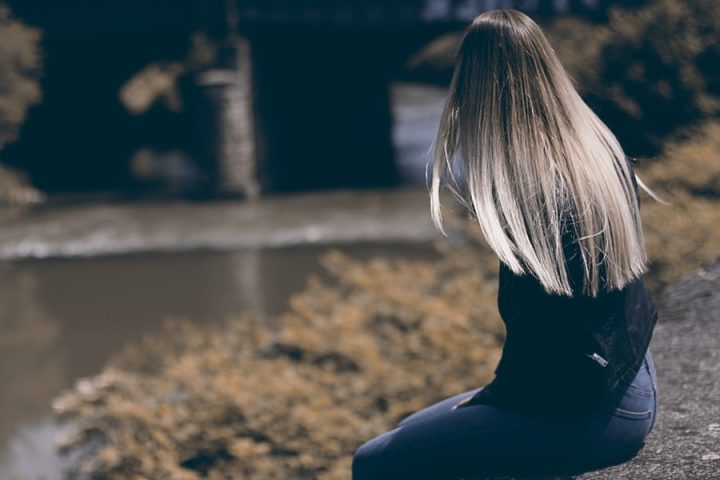 Editor's Note: Throughout the years, TheReb has published thousands of articles, each challenging and encouraging Rebelutionaries to do hard things and seek God. But among these posts, some have especially resonated with you, our readers. So over the next few weeks and months, we're bringing back these classics, reposting our most popular and well-read articles every Thursday. May they encourage and remind you of God's unchanging truth!
Our culture has been molded around temptation.
Advertisements are designed to evoke impulsiveness, the Internet has created a plethora of access to garbage, and not to mention the things our peers present to us.
All you have to do is walk out your door or turn on the TV to see it. It seems to come from all sides. And it's not just porn, drugs and the like; it's in every sphere and every context.
So, how do you fight it? Well, the key is…you don't.
Those of us who grew up in the church, and I imagine many who grew up outside the church, have felt a pressure to just try harder when it comes to fighting sin and temptation.
This pressure could come from the church itself or simply from our own misunderstanding.
My testimony, in complete thanks to Jesus Christ and my parents' guidance and instruction, has been one where I haven't struggled with porn, drugs, or alcohol. My struggles are different.
It comes most often in the temptation for pride, which is just as dangerous as porn and drugs.
When temptation comes, our first posture is often to raise our fist and say, "It's going to be different this time!"
And then what happens? After our resolve has worn out, we fall right back into it.
So what's the solution? Well, let's look at what the Apostle Paul told his son in the faith, Timothy.
He says in 2 Timothy 2:22, "Run from anything that stimulates youthful lusts. Instead, pursue righteous living, faithfulness, love, and peace. Enjoy the companionship of those who call on the Lord with pure hearts."
Again, in 1 Timothy 6:11, Paul has just finished talking to Timothy about different areas of temptation when he says, "But you, O man of God, flee these things and pursue righteousness, godliness, faith, love, patience, gentleness."
So here is the key: don't fight it, flee it!
God Is Our Stronghold
The Word tells us that God is our stronghold and our fortress. That is something I've heard time and time again, and it has been ingrained into my mind.
But as I read it recently, the Holy Spirit showed it to me from a new perspective.
When I thought of God as my stronghold, I thought of God swooping in and removing the temptation from me. I thought I could stay where I was at and He would fall down on top of me and shield me from the temptation.
But as I began to think of King David's perspective on a stronghold, my view changed.
When David was being pursued by Saul or his son Absalom, he fled to a stronghold.
A stronghold is something you run to. And in order to run to a stronghold, you have to run from something.
We need to stop trying to fight temptation and instead learn to run to our refuge (more on this later).
To give an example, if you're tempted to buy a car, you don't walk around a car dealership so you can learn to fight the temptation. Instead, you don't even go near a dealership so you don't get tempted at all.
That is how we need to treat temptation. We have to stop feeding our temptations. Because what happens when you feed something? It grows.
So the way to kill temptation is to starve it to death. Cut off its supply, whatever that may look like in your life.
Through the power of the Holy Spirit, we have the power to overcome sin, but God also gives us practical steps. He doesn't just expect us to blindly find our way.
God Is Our Refuge
In 2 Samuel 22:3, David calls God his "refuge." When David hid from Saul, he found refuge in a cave. While David was seeking refuge, do you think he stood by the mouth of the cave? No. He ventured far back into its caverns.
When you take refuge in a place, you go into the depths of it. You steal back into the depths of the stronghold until the world outside is drowned out and the only thing you can see are the walls that surround and protect you.
That's what it means to take refuge in God.
When troubles come, consume yourself so much with God that he is all that you see. The world becomes quiet and the storm ceases because our gaze is fixed on Christ, our Refuge.
Taking refuge in God means consuming yourself so much with him that the temptations and struggles outside are drowned out and he is all that you see.
We have to run from sin and run to Christ. Flee the things that stimulate temptation. Run far away from them.
Take refuge in Christ and pursue him so intensely that he is all you see.
Don't fight temptation. Flee it.
---