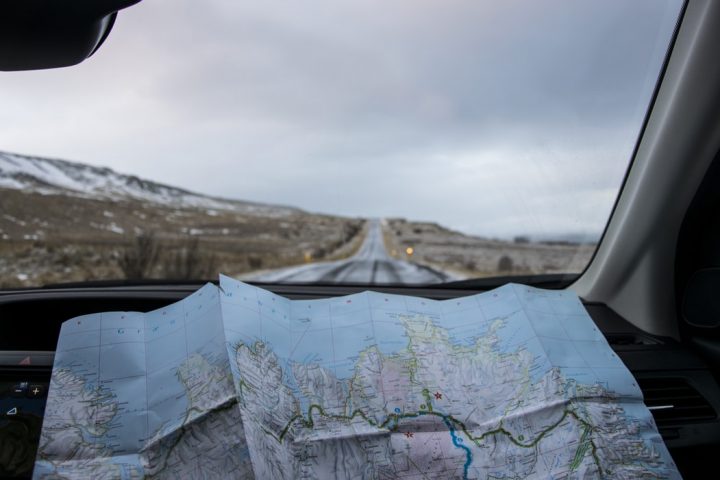 What is God's plan for my life?
I believe that is a question every teen has asked him or herself.
What does God want me to do? This job or that job? Should I go to college? Yes? No? What should I study?
The decisions a teen has to make can seem overwhelming. In the time we are living in there are a seemingly unending amount of offers. University. Gap year. Online courses.
If you think about it, years ago there wasn't much of a choice. Your father is a baker? Well that's what you'll be doing too. Your mother sews? I hope you like sewing.
But that's not today. Today we have a huge pallet of offers.
God, what is your plan for my life?
Have you ever asked God that question? I know I have. More than once. We humans like to know what the future holds. Recently I told my friend, "I just wish I had a written out, step-by-step plan from God."
But God doesn't work like that.
God gives us surprises. He lets us wait in anticipation.
There is a man in the Bible that never ceases to amaze me.
That man is Abraham.
There are many things we can say about Abraham, but I would like to point out one in particular. In Genesis 12 God tells Abraham (at that time he was still called Abram), "Go from your country and your kindred and your father's house to the land that I will show you."
God doesn't tell Abraham where he will end up. Nope. He just tells him to go. And Abram takes his family and goes.
Abraham trusted God without knowing the full plan.
Often, we are not like Abraham. We are not content with the way God works.
Even though we have God's promises, we still try to find that "plan". And sometimes… sometimes we get just a little obsessed. Maybe God revealed the next step. Maybe he didn't. But all the time we're still there. Wondering. Thinking about the plan.
And that's where we get it wrong.
Often, this "plan" becomes the most important part of our lives. If only I knew what God wants me to do, you might think. I know I have. And in the midst of our plan-searching, we forget something important.
Jesus didn't call us to follow a plan.
Jesus called us to follow him.
Jesus didn't call us to follow a plan. Jesus called us to follow him.
Click To Tweet
"Follow me," he tells his disciples in Matthew 4, Mark 1 and Luke 5. He says the same to you. To me. "Follow me." Not: "Follow the plan I have for you."
Don't get me wrong. It's good to ask God what he wants you to do. You can ask him to reveal the next step of his plan.
And I can promise: God is never too late. If he wants to tell you something, then he will. No too early. Not too late. Just on time. But don't let everything revolve around that.
Sometimes when we are so absorbed in finding our "big" calling, we forget about the seemingly little things God tells us. Things like "love your neighbor."
And we forget about our relationship with him.
The relationship between God and us is what we have been created for. It is our purpose to get to know him more and more. That is what God wants for each and every one of us. To have an intimate relationship with him. Brothers and sisters, this is not worth being pushed aside just for us to find "the plan."
So, let me ask you: Has finding the answer to life's decisions become more important that your personal relationship with God? If yes, it's time to change that.
---