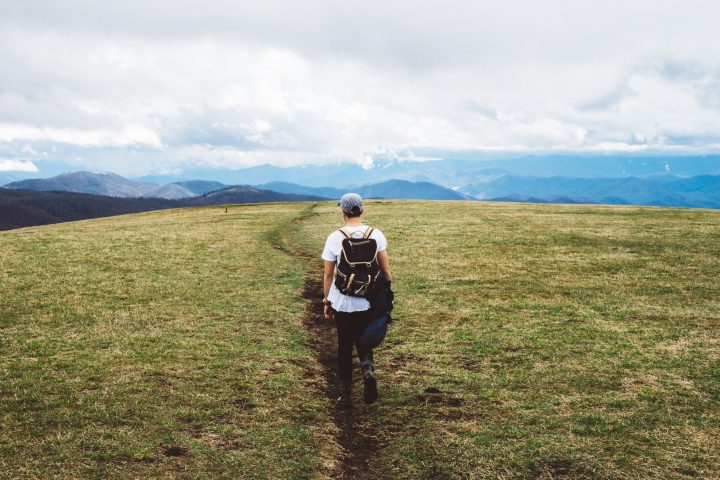 By whom was I created?
What is the purpose of life?
Is there an afterlife and if so, where will I spend it?
Necessary, difficult, and time-sensitive questions like these are the kinds of questions that are so easily avoided in times of prosperity, peace, and safety. Often, only difficulty can bring them to our mind.
God, in His sovereign will, often uses persecution and tribulation to expose and refine. During difficult times, people are confronted with topics that are easy to ignore in the good times. People find themselves questioning the presence of good vs. evil, life vs. death, and the inescapable reality of one's mortality. However, what is meant for harm, God uses for good (Genesis 50:20, Romans 8:28, Psalm 66:5).
The question is… are we shaken by this pandemic or are we stirred towards action?
Our World's Distractions Stripped Away
With the abundance of prosperity, freedom, and wealth in America today, our younger generations have been able to largely avoid any deep contemplation on these important and vital topics. In fact, who has the time or attention span to think long and hard about I meaningful topic?
Os Guinness says,
"We live today in the grand age of diversion, and the reasons why are obvious. With our economic prosperity, our high-tech devices and the cornucopia of entertainment pressing for our attention, we can  surround ourselves with diversion from the cradle to the grave… it is no surprise that the last thing on people's minds at any moment is the question of the meaning of life, the coming of death and the priorities that are needed to choose wisely." (Fool's Talk).
People's aversion to considering the reality of death, eternity, and the need for a savior is not new. In fact, there's a Biblical precedence for this–the prophets of the Old Testament often warned their people against the desire to live in a false reality and avoid that which is true:
"O you who put far away the day of disaster and bring near the seat of violence. 'Woe to those who lie on beds of ivory and stretch themselves out on their couches, and eat lambs from the flock and calves from the midst of the stall, who sing idle songs to the sound of the harp and like David invent for themselves instruments of music, who drink wine in bowls and anoint themselves with the finest oils, but are not grieved over the ruin of Joseph!'" (Amos 6:3-6; See also Amos 6:1; Isaiah 28:15-19).
So, how does this message relate to us today…?
Unfortunately, people today often won't even contemplate death, or life after death, until their world is turned upside down (e.g. they're suddenly struck ill, there was a death in the family, a mass shooting, financial struggles, etc.) The coronavirus has obviously turned our world upside down. There is much fear and economic strife as our "normal," every-day lives have been shaken.
How should we view and use this momentary affliction in light of eternity and the advancement of God's Kingdom? By being stirred to prayer.
Here's 3 things to pray about as we seek wisdom from God on how to go about this:
For The Lost, For The Proclaiming, And For Our Boldness
First off, pray fervently for those who are lost, knowing that "Heaven is too great, Hell too horrible, Eternity too long that we should putter around on the porch of eternity" (John Piper). Also, pray for "Divine-appointments" with people in order to share the Gospel and for people's hearts to be softened.
Secondly, pray for our foreign missionaries who are on the front-lines, risking their lives for the Gospel. Look for internationals who are far away from their families and countries of origin. They will likely appreciate kindness and hospitality shown to them during these times. Also pray for local ministries and pastors, that they would seize this unique opportunity and would not grow discouraged.
Lastly, pray that we (Christians) would not be lethargic in our prayers and evangelistic mission, but would be serious and bold about the Gospel!
"Some want to live within the sound of church or chapel bell; I want to run a rescue shop, within a yard of hell." -C.T. Studd
While our strategies may change due to momentary restrictions and confinement, the mission never changes. People are shaken by this change, searching without hope for the answers, and we have the solution. God is sovereign in this season—let's endeavor together not to waste it!
May there be a stirring towards holy, eternity-effecting, and God-glorifying action in our hearts, fellow Christians!
---