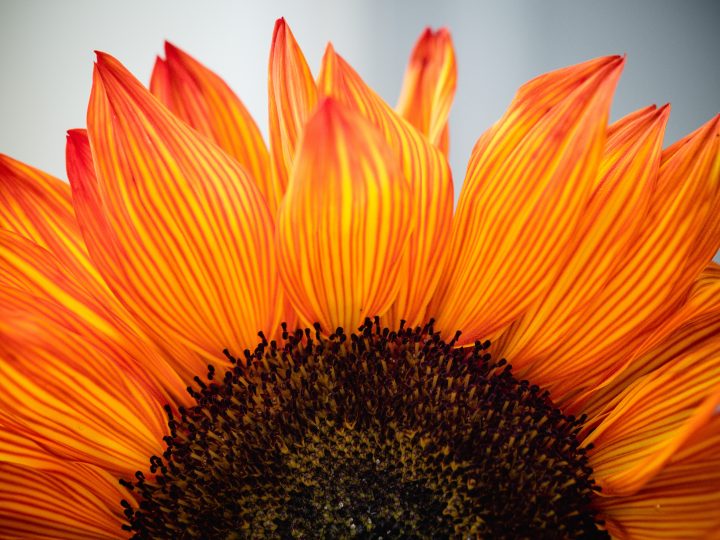 Having a legalistic background growing up, I experienced family devotions as being forced and stale. They were a chore. When it came to my own pursuit of God, I struggled then and now to this day. However, there is one habit that has been like a breath of fresh air.
Gratitude.
Gratitude has been an incredible encouragement to me. It is a practice that matters every day, not just in November for the Thanksgiving holiday.
When I was around 15, I read One Thousand Gifts by Ann Voskamp. She challenged readers to do as a friend challenged her—count 1,000 gifts—the ways God loves. It took me several months and, ironically, I finished my list on Thanksgiving Day. The experience was Biblical and life changing (see 1 Chronicles 16:24).
I have never felt so joyful and at peace as when I kept track of those gifts! My soul was flooded with wonder and awe.
Now, at almost 25, I'm about 100 gifts away from reaching 1,000 again. It's beautiful and so meaningful in my life, that I even received a "Eucharisteo" tattoo which is the Greek word Ann uses in her book that means, "Joy, Grace, Thanksgiving".
Now, anything that speaks about gratitude catches my eye and I read it, taking it in with an open heart. So, in the hopes of encouraging you, I wanted to share seven quotes about gratitude to help you thrive:
"We are in a wrong state of mind if we are not in a thankful state of mind." -Charles Spurgeon
Both mentally and spiritually it is so uplifting to give thanks. It cultivates a sense of serenity because anything other than gratitude is just unsettling and usually toxic.
"Thankful people are refreshing, life-giving streams." -Nancy Demoss Wolgemuth
Gratitude fills us up and gives us something lovely to pour out. We are able to share the excitement of what God has gifted us with others. In return, hopefully they are inspired to examine their own lives and to reach for that restorative practice of giving thanks.
"'Give thanks in all circumstances.'…It doesn't say, 'In pleasant circumstances.'" -Corrie ten Boom, "The Hiding Place."
It is definitely much more of a struggle to thank God when life is pouring with sadness and grief. When the light of good times is covered by the darkness of storm. Yet, it is possible to be grateful even then. It might take more of an effort, but it is the salve, the antidote to our suffering.
"No matter how choppy the seas become, a believer's heart is buoyed by constant praise and gratefulness to the Lord." -John MacArthur
Right now, I am facing the impending loss of a loved one. It has been so hard. A family member reminded me to give thanks, so one night I wrote down gifts. I didn't see another way out of working through grief well, and it was a comfort to have that to go to.
"Grumbling and gratitude are, for the child of God, in conflict. Be grateful and you won't grumble. Grumble and you won't be grateful." -Billy Graham
Ouch. This one stings a bit. Our mindset is crucial! I have seen several quotes now expressing how gratitude and other negative emotions cannot coexist at the same time. You can't have one without the other. So when a funk hits, we can pull out our journals and pens and give thanks thereby pushing aside grumbling.
"It is always possible to be thankful for what is given, rather than to complain about what is not given. One or the other becomes a habit of life." -Elisabeth Elliot
Giving thanks just feels better. Sure it might take some extra gumption, but in the long run, it's more satisfying and rewarding than bemoaning our current season or circumstance.
"We are too prone to engrave our trials in marble and write our blessings in sand." -Charles Spurgeon
Another quote by Spurgeon because it's too thought provoking not to share. Often, I focus on the miserable details of a trial, chiseling the difficult parts into my memory. Then I barely take the time to let the full weight of blessings rest on my heart. Can you relate?
In the overwhelming struggle to have a relationship with God, you can make an effort by buying a medium sized journal and counting gifts like I have at times. It may seem small but it brings us into God's presence. "Enter his gates with thanksgiving, and his courts with praise! Give thanks to him; bless his name!" (Psalm 100:4).
Gratitude tears down the wall of legalism. The stifling air turns perfumed. We become free. Giving thanks gives us the opportunity to survey our life and discover the beauty God has made amidst ashes. Isaiah 61:3 says "to grant to those who mourn in Zion—to give them a beautiful headdress instead of ashes, the oil of gladness instead of mourning, the garment of praise instead of a faint spirit; that they may be called oaks of righteousness, the planting of the Lord, that he may be glorified."
How have you practiced gratitude in your own life? What are some tips you have found to truly thrive by giving thanks?
"…'We give thanks to you, Lord God Almighty, who is and who was, for you have taken your great power and begun to reign…" -Revelation 11:17, ESV
---