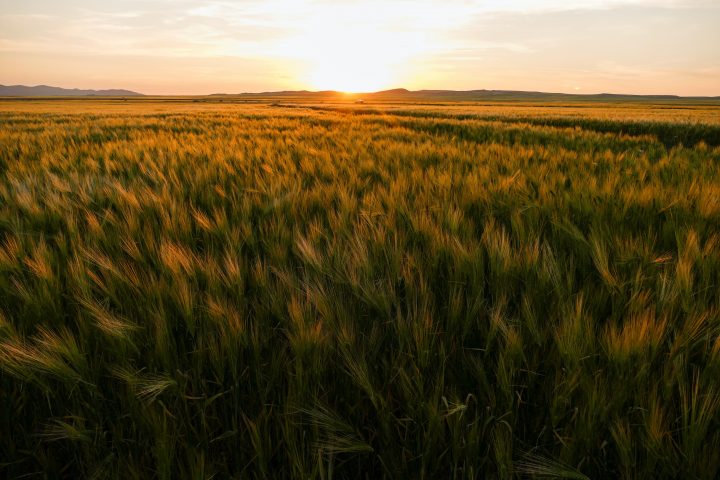 What if?
Few phrases in English are so full of possibility, fear, and anticipation.
What if I finish that project? What if I don't? What if I achieve that goal? What if I fail? What if everything somehow goes right? What if something terrible happens tomorrow?
Tomorrow—it's all in the future. And with all of tomorrow's possibilities come all its fears. Tomorrow everything could be wonderful beyond imagination; tomorrow everything could fall apart.
For young people, everything is about what's down the road. We make money so we can save for the future. We go to school so we can prepare for the rest of our life. Every day we're looking at tomorrow. The present becomes merely a stepping stone to something bigger—and the same future for which we're preparing becomes the source of myriad anxieties.
Is that how it's supposed to be?
Living in the Present
We've all heard the verse from the Sermon on the Mount: "Therefore do not be anxious about tomorrow, for tomorrow will be anxious for itself. Sufficient for the day is its own trouble" (Matthew 6:34).
It seems like our culture, too, has caught on to the fact that constantly worrying about the future serves no purpose. You see it everywhere, phrases like, "Live in the present," and "Enjoy the moment."
But what does it really mean to live in the present? Or rather, what does it mean to biblically live in the present?
C.S. Lewis sums it up in a passage from The Screwtape Letters: "…obeying the present voice of conscience, bearing the present cross, receiving the present grace, giving thanks for the present pleasure" (76).
In other words, we ought to be following God, obeying His commands, and gratefully receiving the joys He gives us in the present. Each and every moment. Not worrying about tomorrow, even while we prepare for whatever God may call us to do there. We do whatever hard things He calls us to do right now, praise Him and thank Him for the beautiful things He's given us right now, and leave the future in His hands.
Faith to Face the Future
And yet, the long fingers of the future seem to stretch into the present. It's like there's a dark cloud looming there, huge on the horizon. What if?
Sometimes it seems like there's so much to be afraid of. There are so many possibilities—so many things that could go wrong. Our plans for tomorrow could fall apart, and so could our plans for the rest of our life. It's so easy to fall into fear when we consider everything that could happen. What do we do with it all?
We know we need to approach the future with faith. But what does faith really look like? Art Azurdia asks in Beautiful Eulogy's spoken word piece, "Devotion,"
What is authentic faith?
The cultivation of an optimistic outlook on life with a kind of spirituality attached to it?
A holy hoping for the best?
Is this how you think of faith?
If we're unworried about the future simply because we've convinced ourselves it's going to go the way we want, that isn't faith. That's foolishness. We don't know what the future will bring, and God's plans don't conform to ours. "Do not boast about tomorrow, for you do not know what a day may bring" (Proverbs 27:1).
What is faith, then? "Now faith is the assurance of things hoped for, the conviction of things not seen" (Hebrews 11:1). Faith is the assurance, not that God will do what we want, but that He will do what He says He will do. That He is who He says He is. That His promises are true and He will never, never be false to His word. It is a confident, settled belief in what He has said.
"Increase Our Faith!"
Like the apostles, then, we cry to Jesus, "Increase our faith!" (Luke 17:5). Like the father asking Christ to heal his child, we pray, "I believe; help my unbelief!" (Mark 9:24). We believe, but we often falter. We always need more faith.
How does He help our unbelief? He teaches us. He is a kind, gentle, gracious instructor, showing us ever more about Himself. For, as Azurdia points out,
Is your faith weak?
It is owing to the fact that you don't know the object of your faith well enough.
But when Jesus Christ becomes progressively bigger, or better yet, your understanding of who He is progressively conforms to reality, your faith will become increasingly stronger.
But how does that happen?
By immersing yourself in the faith-arousing Word of God.
Do you want to strengthen your faith? Do you want to face the uncertain, unknown future without fear? Read the words of the God who holds that future in His hand. Meditate on His promises. Dwell on who He is. Memorize these truths, so they become a part of you, intrinsic in the very core of your being.
Cry out, "Increase my faith!" and you will find He does just that.
Look to the Future
We should be obsessed with the future.
Does that sound strange? After we spend so much time learning not to worry about the future—that it should be at the center of all our thoughts and actions?
Not really. The future we're not to worry about is of this earth. It's within time, within this mortal world we inhabit. The future with which we're to concern ourselves—that's eternal.
If then you have been raised with Christ, seek the things that are above, where Christ is, seated at the right hand of God. Set your minds on things that are above, not on things that are on earth. For you have died, and your life is hidden with Christ in God. When Christ who is your life appears, then you also will appear with Him in glory (Colossians 3:1-4).
We worry about the future now because our minds are consumed with this earth. But what we see and hear and touch is not ultimate reality.
As our faith in Christ grows, so will our hope—our expectation of the glories He's laid up for us. This world is not our home. We await a resurrection and greater joy than we've ever known.
Don't obsess about tomorrow—set your hope in the joy that's coming.
---