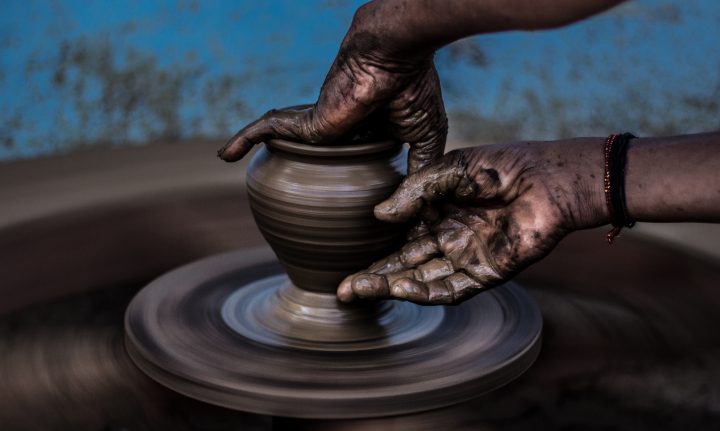 "God can use anybody!"
"If God can speak through a donkey, don't you think He can use you too?"
Statements like these are often used by pastors and leaders to encourage the people of God to live out the mission of God. And while they are often proclaimed with the best intentions, my response is always something like:
"Yes, but…"
None of us would deny that God can use anybody. He is all-powerful and He "does whatever He pleases" (Ps. 115:3).
But is that how God usually operates? Does He prefer to use anybody, regardless of where they are in their spiritual journey?
The short answer is…kind of.
The long answer requires us to look at Scripture.
What Kind of Vessel are You?
2 Timothy 2:20-21 says, "Now in a great house there are not only vessels of gold and silver but also of wood and clay, some for honorable use, some for dishonorable. Therefore, if anyone cleanses himself from what is dishonorable, he will be a vessel for honorable use, set apart as holy, useful to the master of the house, ready for every good work," (emphasis mine).
In this passage, Paul compares us to vessels that may be used for honorable or dishonorable purposes. For a vessel to be used for honorable purposes, it must be clean. Paul's application in verse 21 is unmistakably clear: Cleanse yourself so that you may be holy and useful to the master of the house.
This is the point: There is a direct connection between holiness and usefulness.
In order to be useful to God, we must labor for holiness. Paul is clear that if we are holy, then we are useful to God. That is, if you want to be used by God, you must cleanse yourself from what is unholy in your life.
Holiness is hard work; and nobody is natural at it.
Thankfully, the next verse explains exactly how we are to pursue a life of holiness.
"So flee youthful passions and pursue righteousness, faith, love, and peace, along with those who call on the Lord from a pure heart," (2 Timothy 2:22).
This verse lays out 3 building blocks of holiness: Defense, Offense, and Teamwork.
1. Defense – Flee Youthful Passions
We live a life of holiness by playing defense against sin. "Youthful passions" most directly refers to lust but can also be applied to any improper desire—whether lust, covetousness, desiring the praise of others, or something else.
Our typical attitude toward sin can be described as flirting. We flirt with sin—getting close but not too close, getting far but not too far.
But Paul calls us to flee from sin, not flirt with it. Think of the example of Joseph who, when he was tempted by Potiphar's wife, fled the scene (Gen. 39:11-12). He knew that on the other side of temptation lies destruction, so he fled.
Do you flee from sin, or do you flirt with sin?
2. Offense – Pursue Righteousness, Faith, Love and Peace
Holiness is more than saying 'No' to sin, it is saying 'Yes' to obedience. This is our offense.
Don't just consider how you can kill the sin in your life; consider also how you can place things in your life that help you walk with Jesus more faithfully.
What are the things in life that make your heart thankful to God and glad in Jesus? Fill your life with those things! Do what you can to promote righteousness, faith, love, and peace in your own life.
But don't do it alone.
3. Teamwork – Along with Those who Call on the Lord from a Pure Heart
I love how real the Bible is. Paul knows how weak and fickle we are. So, he doesn't tell us to play defense and offense on our own, but to do so in community with other Christians.
No matter how long you've been a Christian, or how mature you may be, you need other Christians in your life. Don't be like the fool in Proverbs who rejects the words of others because he thinks he is self-sufficient.
Have you done the difficult work of letting yourself be known?
Have you invited other Christians to speak into your life?
If you want to be useful to God, be humble enough to let others in. Let them challenge you, correct you, and encourage you.
Pursue Holiness
So, can God use anybody? Absolutely.
But He prefers to use those who are aggressively pursuing holiness.
That's the long answer.
---