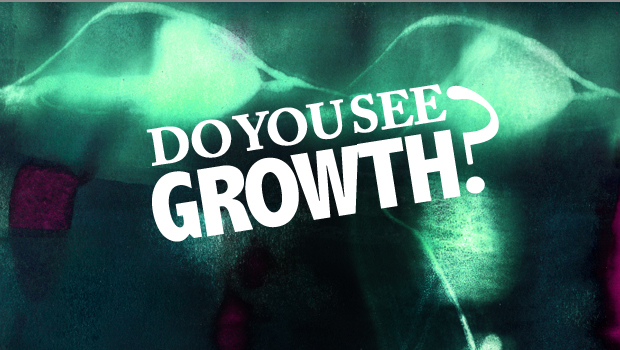 We first read "Holiness" by J.C. Ryle when we were fifteen. Our older brother, Joshua, gave us both a copy as a gift and the three of us read through it together. Revisiting it five years later, we still find it encouraging and challenging — with much to say about low expectations and complacency in the life of a Christian.
"The Christian who is always at a standstill…"
This morning the following passage jumped off the page. It is one of five reasons Ryle shares for why continued growth is of infinite importance to the soul. We trust it will convict and challenge you as much as it did us:
Ryle writes: "The Christian who is always at a standstill, to all appearance the same man, with the same little faults, and weaknesses, and besetting sins, and petty infirmities, is seldom the Christian who does much good. The man who shakes and stirs minds, and sets the world thinking, is the believer who is continually improving and going forward. Men think there is life and reality when they see growth." (Holiness by J.C. Ryle – pp. 103-104)
Men think there is life and reality when they see growth. Isn't that true to experience? How many hearts have been warmed through seeing the stunning transformation brought about by conversion? Radical change in a person's life almost requires a supernatural explanation — God must have changed their hearts!
But Ryle is telling us that growth and change should be the mark of a Christian, not only at conversion, but for the rest of his life. We should always be growing!
How can we be expected to grow continually?
Ryle is not setting forward an unrealistic expectation. This is the work of the Holy Spirit in the life of a believer (Gal. 5:22-23). This is the result of beholding our Savior and being changed from one degree of glory to another (2 Cor. 3:18). This is the ongoing process of sanctification as God completes the good work He started in us (Phil. 1:6). Christians not only will keep growing, but they must keep growing.
Of course, this doesn't mean that growth will be uninterrupted, or that there won't be seasons of dryness. We all experience those. The difference between mature and immature believers is not the absence of spiritual valleys, but the refusal to remain at a standstill (Phil. 3:12-14). This means that the mature believer will fight against stagnancy and persevere through it, holding fast to Him who never lets us go. It means that the general trend of his life, from one year to the next, will be growth.
So what about you? What evidence of "life and reality" can you see from one year to the next? Are you improving and going forward — or are you resting on the laurels of past spiritual highs? Do you love God more than you did last year — or have you been content at a standstill? Do you see growth in your life?
When you don't see growth in your life…
Your answers to these questions may concern you. And you may have good reason for concern. Read carefully through the following categories and be honest with yourself about where you are in your walk with God. This is very serious.
If you are fighting through a dry spell, be encouraged. All the most eminent saints of history have experienced the same. God has not given up on you — and even through this season He is teaching you to be faithful. Remember the words of the psalmist: "I am still confident of this: I will see the goodness of the Lord in the land of the living. Wait for the Lord; be strong and take heart and wait for the Lord." And in your waiting, fight for joy in God. We highly recommend reading "When I Don't Desire God" by John Piper — and, of course, "Holiness" by J.C. Ryle.
And if you have given up fighting, be exhorted. In his book, "Crazy Love," Francis Chan describes life as a never-ending downward escalator. In order to grow in Christ we must sprint back up the escalator — to stand still is to move backwards. The good news is that there are endless supplies of fresh strength for those who wait upon the Lord (Isa. 40:30-31). And in your waiting, fight for joy in God. You will also be well-served by the Piper book recommended above.
But if you have never fought at all, be concerned. Those who have little care for spiritual growth, and have shown minimal progress over the course of their Christian lives, should seriously question whether their faith is genuine. The Bible makes this clear. A tree is known by its fruit (Luke 6:43-45). Faith without works is dead (James 2:14, 17). Spiritual life and reality will result in growth.
This brings you to a vital question. This post may have been a mirror into your life (James 1:23-24). Will your turn away and forget what you saw? We plead with you: Today, if you hear His voice, harden not your heart (Heb. 3:15). Rather, repent and believe that Jesus Christ is Savior and Lord of your life — and be transformed from the inside out, today and for the rest of your life.
Soli Deo Gloria! (To God Alone be the Glory)