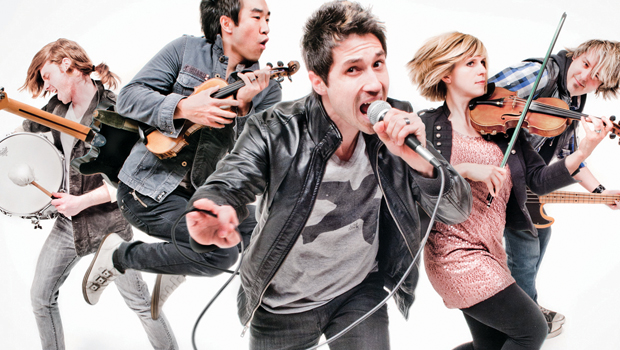 With the Orlando conference just days away — you can still at the door — we are getting more and more excited about the final tour. One of the things we're looking forward to is worshiping our Savior with two of our favorite bands:
Tour-favorite Reilly will be returning for San Diego and Baton Rouge.
The incredible Generation Letter will be joining us for the first time on this year's tour — in Orlando, Williamsport, and Indianapolis.
Those of you who attended the 2009 conference in Chicago or any of our stops last year will remember Reilly for their skill, energy, and love for the Savior (not to mention the dueling violins). We are über-excited to continue the partnership.
If you are not familiar with Generation Letter, you are missing out. This is a mega-talented group of musicians and songwriters with a passion to lead God's people in worship. Get a taste in the video above, from NEXT 2010.
And as always, our brother Joel Harris will be leading worship with Harlan David. The two of them may or may not have just finished recording The Rebelution Tour EP — a collection of original songs from the tour. More details coming soon!
So that is one thing we are looking forward to on the conference tour this year. How about you? What are you looking forward to on the final tour? Drop us a note!
---
+ Leave a Comment +