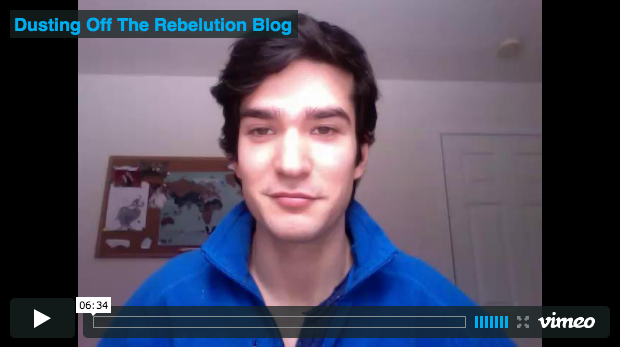 Thank you to everyone who has taken the time to post their thoughts on Kyle's essay. The discussion has already been super-helpful. We'll continue to talk more about each of the points Kyle makes, but for today, I wanted to jump on the fourth problem (i.e. the website has cobwebs) and talk about what we can do about it.
COVERED IN THIS VIDEO: What do you all think of video blogs? // Thank you so much for your input // A great suggestion from Alyssa // An invitation to get involved with the blog // The story behind the cobwebs.
Let me know what you think of incorporating video blogs, along with regular posts. Also, let me know if you like Alyssa's idea of giving everyone a chance to contribute and having a committee to help screen submissions. What do you think? Would you be willing to be involved? Do you have a story to share?
+ Share Your Thoughts +